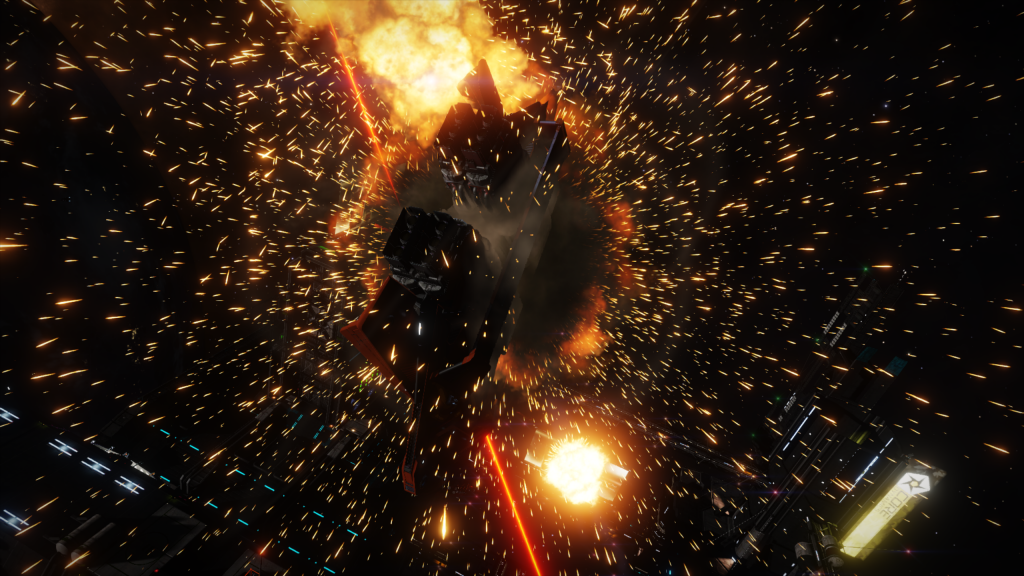 | | | |
| --- | --- | --- |
| Active Crew | | |
| Head of Health and Safety | Ben Moss-Woodward | Eid LeWeise |
| Chief Archivist | Colin Ford | Phoenix_Dfire |
| (in)Human Resources Director | Shan | Shan |
| Deputy Trade Attaché | Souv | Souvarine |
| Tech Monkey | Norman MacArthur | Ventura_ |
| Tech Lemur | Chris | Hatter |
Download the episode directly from here.
Development News – what have the devs said this week?
https://forums.frontier.co.uk/threads/odyssey-update-on-vr-and-ship-interiors.554223/

In Odyssey, players will be able to fly down to planets, fly through atmospheres and drive along planet surfaces in their SRVs – all while remaining in VR.
When disembarking your ship or SRV, players will be presented with a projected flat game screen in their VR headset in order to continue on foot. Players will of course be able to remove headsets if they so choose, but this will not be a requirement to continue your adventure.
There will be no requirement to boot between Horizons and Odyssey in order to continue your journey.
While Odyssey will see players explore a wide range of on and off world locations including station interiors, ship interiors will not be included at launch.
In-Game Events – what's happened this week?
Imperial Space Stations Attacked!

The bombs used thargoid technology (thus the green goo)
Dear Old Mad Prince Harold Duval assassinated

Federal investigation into the President's Ship Explosion. The report has come to the conclusion that there was foul play and arrests are immitant.
The Gnosis has been retired! See Commander Whotherspoon for details. Cannon say you can still register for the 'Cannon Challenge' which will involve logging every single lifeform out there https://canonn.science/codex/canonn-challenge-registrations/
Operation IDA is preparing to mobilise in an effort to repair the damaged imperial stations. All Operation IDA commanders should be notified that they are staging preparations at Carson Terminal in Kehperangwe
AXI were all excited when the reports of the first Station explosions came in. However, it was soon realised that it was a terrorist attack using thargoid based weapons, so they disappointedly stood down.
Main discussion
Station Interiors – What do you want to see?
Community Corner
PrimtimeCasual Needs You! – On Saturday 19th, 15:00 UTC on HR 6164 ABC

I will be filming the trailer for Speedbowl IV – New Grounds. For this, I still need PC pilots willing to sacrifice an hour or two, hurl their ships towards a planet, and make it look good! Think you got what it takes? Want your ship to be in the official video for the most anticipated, high-adrenaline event of the year? Secure your spot in Speedbowl history! The fleetcarrier MZH-B3Z Lithobrake is available as a shuttle.
It will be departing 61 Virginis at 14:20 UTC on the day of filming, and then returning there as soon as shooting is over.
How to join: -> Send me a PM and I will get you set up. What you need: -> Any ship. Any paintjob. Any level of skill – no prior Speedbowl experience required! What you get: -> An hour of fun and showing off your ship. Your name in the credits.
What you need to be aware of: -> Please note that you will be flying low and fast in a high-g environment and most probably will need a rebuy or two – on purpose.

The New Crusoe Voice Pack has been made available for those who use voice attack. Voiced by Eylene Pire, an renowned physicist (and photographer) who has worked on NASA's Cassini mission to Saturn, dark matter research, and particle accelerator technologies at UCLA. She hopes to bring a lot more scientific accurate information than your average Voice Pack AI. Crusoe – Perfomed by Eylene Pirez and http://www.eylenepirez.com/
Any Other Business
If we've got time, Have you seen the latest Star Wars: Squadrons Short and what did you think?
Shoutouts
Our sister station, Hutton Orbital Radio, Broadcasts on Thursdays from 20:30. You can tune in at tv.forthemug.com/ or, for just the audio, at radio.forthemug.com/.
For the discerning Commander who likes a bit of CQC action, check out the CQC Discord at "discord.me/elitedangerouscqc".
Thanks to those who have chipped in on Twitch chat and in-game commanders