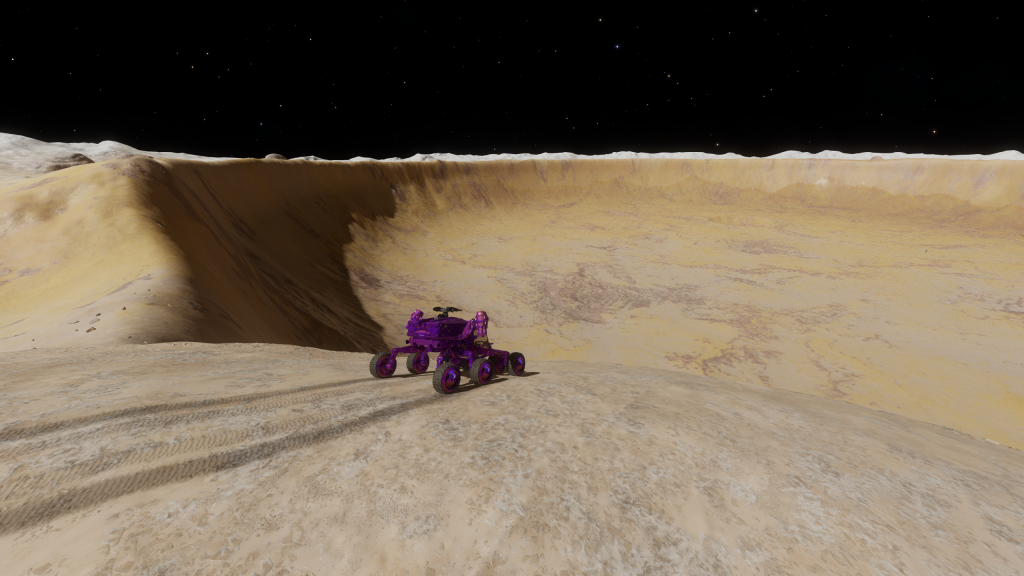 Download the episode directly from here.
| | | |
| --- | --- | --- |
| Position | Crew Member | CMDR Name |
| SRV Banksy | Alec Turner | Alec Turner |
| Head of Health and Safety | Ben Moss-Woodward | Eid LeWeise |
| Staff Liaison Officer | Clare Good | Psykit |
| Chief Archivist | Colin Ford | Phoenix_Dfire |
| | | |
| Tech Sloth | Jan Chlupacek | Poutnik Santiago |
| | | |
| Guests | | |
| Inhabitant of Heaven | Ian Porley | Caelum Incola |
Development News – what have the devs said this week?
Community news – what is the community up to??
In-Game Events – what's happened this week?
27th Sept Thargoid War Update: September 3309
2nd Oct The Future of the Throne
Main discussion
Do we want another expansion or Elite Dangerous 2?
Questions
QOTW – Is there an activity in Elite Dangerous that you haven't done?

Epaphus
Power play. Not really felt the need to get the modules and I'm not really interested in helping the leaders argue over a handful of systems when there are billions of unoccupied ones they could expand into.
ElvisKremmen
Exobiology. The tedious flying around above planets looking for plants doesn't really do it for me, I think shooting people in the face and working for my PMF is more my jam. The BGS is afterall what's kept me playing for a lot longer than I anticipated.
CMDR Homborger
Well, I've never ganked anyone. Mainly because, well, how is that fun? I dunno…
Ben Moss-Woodward
Visiting the heart of a Titan, I do not find the steps required to get there fun. I love rescuing people from the bases, or fighting the Thargoids above settlements, but getting the components to get into a titan not so much… I've also never ordered a Lavian Brandy at the bar
Chaoticmass
Never defeated a Thargoid panic posy solo. Why not? More fun to do it in a group.
Boppa_
Never been to Sol. Played since 2017, made an agreement with myself to wait until the PS5 version came out, as the PS4 version is so grainy. Never happened. Moved to PC, couldn't bring myself to go back
Dantechnik
I've still not done CQC, that classic dilemma of having never done it and the only people in there who do it being the people who are brilliant at it so puts me off. Would love to practise with NPCs for a while first maybe.
GenApophis
Well, I would say high class anti xeno and engineering because of the grind
SneakySqueekrz
Fighting the Thargoids… I'm 34,000LY away from all the fighting!
Cylus Resi
Intentional PvP in the main game, the thought of going up again and again against well piloted and engineered ships is less fun than trying to log into a CQC session.
Alexandre Strube
Attacking anyone, to be honest. Not my thing
Saphaia
On foot combat?
Mainly because I know my abilities: My aim is shit.
Cmdr Sir Juice
Unlocking the caustic sync. Aside from being ~13kly from the bubble, I just haven't been able to muster the will power to face that grind.
RangersGSTQ
I haven't visited a titan or tried to go in. Seems like a lot of work to get in and then be killed anyway.
Akil Hashim
I still would like to get the guardian equipment but I didn't come to grind on a planet.
LittleBigYin
The steal the goober from the ground bases while the space polis try to stop you, that mission. Mostly because I can never find them. Oh I haven't done any ship based pvp, I'm excluding shooting friends to get rid of their ship bounty for them.
Digital-Druid
Activate a Thargoid crashed titan or megastructure. Distance, caustic mats, and the fight to find probes, for a light show…. Not worth my time….yet
Chebs Will
"The grind"
BadBjarne
Killed the hardest goids, too much work to build the proper ship. Should be some way to "rent-a-ship" with top specs…. 1/2 of income or something… And missing the on-foot engineers in colonia. Been there once, too far to go now.
HappyMoonMonkey
Powerplay. It's taken me 40 weeks to go around all the powers module shopping and it's only after that that I can consider settling on one and figuring it out. Plus now I realise that I'm running low on prismatic shields so I'm going to have to defect back to the princess for another 4 weeks.
Altrexis
MINING 🤮
Steph (CMDR Xena)
Illegal ground activities, I like to keep my nose clean and "play nice/fair".