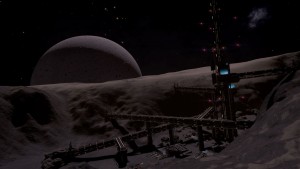 Beta 2.1 is Live and Cmdr Fozza Bangs his wrench against the new features. Thankfully our Special Guest Obsidian Ant is able to help him hit the appropriate things!
Aired 10th May 2016
Audio versions

Download the episode directly from here.
---
Crew Members
2nd Technician : Chris Forrester : Cmdr Fozza
Head of Health and safety : Ben Moss Woodwood : Cmdr Eid LeWeise
Chief Archivist : Colin Ford : Cmdr PheonixDFire
Special Guest: Obsidian Ant
---
Show Notes:
Loot

Engineers

Overhaul Feedback Cascade: Now rather than breaking the shields, will inhibit the shield cell to only heal 10% of what it otherwise would do, and will deal direct damage to the shield cell bank equal to half the weapon damage
Hyperspace is now much bigger to accommodate large ships —- WTF?!
What about moving to an already owned ship in the shipyard?
Need to look for this….
Makes scooping the stuff that drops 'interesting' since of course it's falling to the ground!

New features in 2.1

Is loot the 'materials' that drop when you kill someone?

Data Materials and 'Physical' Materials

New Mission Board

"If there are no missions, give text which tells players what other things they could do to help"

New Outfitting Screen

Stuff to do in Ice Rings

Various Resource Zones

Bounty Hunting

Updates to the Galaxy Map

Bookmarks

(Known?) Engineer bases

Community Goals

Faction States

New Weapons

Huge Beam Laser

Huge Pulse Laser

Huge Multi Cannon

Large Mult Cannon

New art for our guns

Improved AI

So far Elite ships seem to want to run away when their shields go down, then come back in when they are back up. — Ben

Lots of complaints on the Forums that the AI has become too hard. I got a shock when my A rated FDL got owned by a Expert Python. Going to make the grind getting to Combat Elite a lot more difficult because only pilots above your rank and one below count towards your Pilot rating. – C.

XBox 1

Can now get skins from the store

Private Groups

Misc

"NPC encounters can occur near planet surfaces"

"Shipping lanes are created between the primary star, stations, and planets with settlements."

Can scan nav beacons now – (Already done this – Very useful – C)

"Allow cargo to be transferred to a newly bought ship, if it has adequate cargo space"

Bug Fixes

What is "Fix Goliath crime component crash"?

"Change the default number of items per page in Exploration selling from 20 to 50 following from server-side optimisations that make this plausible"

"Added suspension travel prediction to SRV physics" — No idea what this means but it sounds awesome!

New (very valuable) stuff can be mined

"If you don't already have beta access, Horizons owners can upgrade by visiting the Frontier store for only $9.99, €9.49, £6.99 or 562 Rubles."
Mike Brookes has (MORE) info in newsletter

What is mayhem?

Unlock 'all upgrades for modules'

All we need is fish to get them

Needed because lots of experimental effects that do crazy stuff… FD just can't test EVERY combination. Need us to game the system and try to break things 🙂

Questions

How Does this benefit exploration

Better armor, hull so less damage etc

Can we see the Stats of a crafted upgrade

Should Pirates be so interested in Limpets

Pin > 1 recipe / engineer

Reputer (spelling!) Laser (Heat through shields laser)

It should be working now!

Seem some ships going to 8000% heat which is a 'bit op' 🙂 Adding in Diminishing Returns from heat by multiple weapons but they don't want to instantly boil you up if you avoid heat / use heat syncs etc.

AI Running away

Been fixed but not in yet

Why no enhanced thrusters in space

Engineers for Horizons only – 😛

Bookmarks

Sorting? Better sorting and filtering in the future…

Are all mods 1-5

Not ALL modules have ALL grades

Will be added to

Get off the fence and make a decision to buy or not buy!

In general higher ranks better modules

What works to improve your rep with engineers?

FD are looking into it, maybe using combat / bounty vouchers etc….

What does major fac rep have?

It acts as a modifier to all associated factions

Why no class 4 lasers

Coming 'soon' – hopefully!!!

Can we get large / huge missile racks?

Not at the moment – FD don't want to give missiles LOADS more ammo

Please test missiles

Point Defence vs ECM

Point defence is where they want it

ECM needs work but they're working on it no eta etc…

Will we give cannons a look?

YES Cannons will be getting a buff

Increased speed

Increased damage at distance

Increase 'hardness' i.e better vs large ships

Increase penetration – i.e. more dps to modules

More info on planet scans and stuff

Really cool ideas will be revisited later but Sandy can't say 🙂

Why does the System map take so long to open?

Because it's having to work out all the stars and planets

It's a bug bear of Sandy's too

Increase the speeds of mission boards? (I.E. pre load when you land)

Sandy will try to find out

Please give Single Skin for all types rather than multiple skins / ship

Not Sandy's remit but valid question

Bookmarks infinite plotting bug

Sandy isn't sure but will look into

Why can we enter any hanger in our SRV and then teleport to OUR hanger?

Because finding the right hanger is hard and NOT fun.

Sandy is a cat person 🙂

Will materials be added to commodity markets?

Some are

You can also get them from missions

Why is it called Recipes?

They will be renamed with something more appropriate!

Has the heat gen from firing weapons made it into CQC too?

Yes – but FD are watching it

Less Heat Sync makes it harder to use SCBs

There is some method as to where you can find materials.

FD will add the ability to 'interrogate' materials to HELP find out where you can find them.

FD will 'munge' some of the lower resources to there's not so many of them makes lower recipes easier

SRV Mods?

NPCs using SRVs

Big work but not at the moment

AI Changes

Hope ppl think it's better

Lower should be about same as b4

Higher should be harder

Should stop running away so much

FD are adding alternative behaviour to make it more fun

Drop out distance is based on how far from a grav well you are

Can we get smart collector limpets to discard some stuff

Engineers further out

More syntheses recipes

Yes – chaff, heat sync etc

Collapse Mechanic in PP?

Sandy doesn't know but it's being looked at.

Engineer Qualifications are retroactive so we'll have a bunch to look at when 2.1 hits. But rem some engineers invite you to others.

Engineer mod to increase limpets?

Storage for modules?

Plasma Accelerator mods?
Community Corner