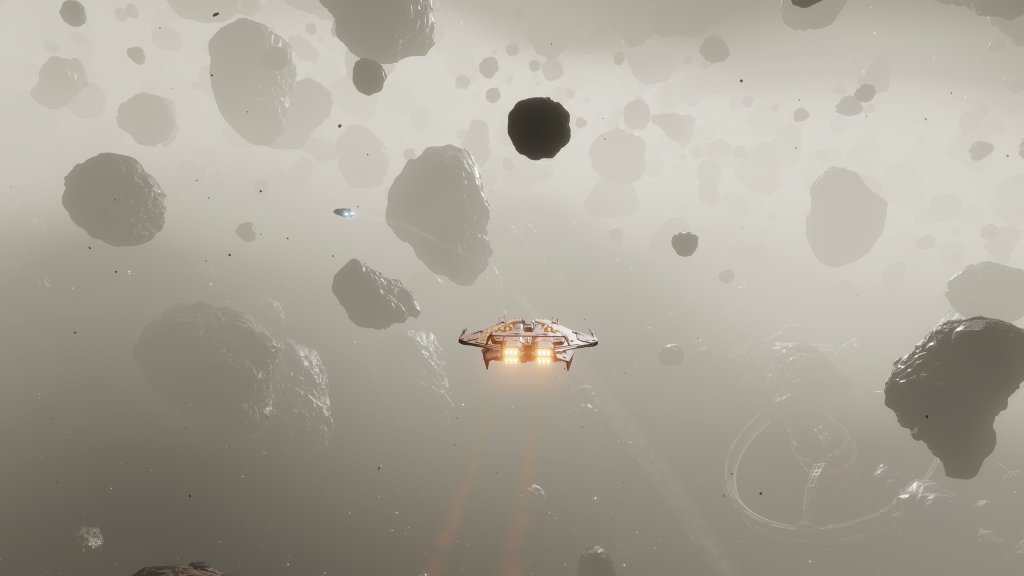 | | | |
| --- | --- | --- |
| Position | Crew Member | CMDR Name |
| SRV Banksy | Alec Turner | Alec Turner |
| Head of Health and Safety | Ben Moss-Woodward | Eid LeWeise |
| Staff Liaison Officer | Clare Good | Psykit |
| Chief Archivist | Colin Ford | Phoenix_Dfire |
| | | |
| Tech Monkey | Norman MacArthur | Ventura_ |
| | | |
| Guests | | |
| Ian doncaster | thargoid analyst | |
Download the episode directly from here.
Development News – what have the devs said this week?
Friday – Update – 15.02 announced (see below?)
Friday – Paul Crowther's Galnet News Roundup
Monday – Update 15.02 Patch Notes

"Web Version" of the notes (which should stick around when the forum version gets unstickied etc)
Ben : Slight adjustments have been made the tactics used by various Thargoid vessels, so that they don't become ineffective at dealing with targets in locations that ship won't willingly navigate such as the crevasses along the structure of a Titan.
Community news – what is the community up to??
Ascorbius – The Aftermath – trailer
https://www.youtube.com/watch?v=tl2x0M5FbJM
New listening post/planet base/logs discovered in HIP 83788 (just under 1kly from Sol)
https://forums.frontier.co.uk/threads/new-listening-post-found-in-hip-83788.617387/
Thargoid Glaive – Know Thy Enemy (AXI Video Guide) – [pre 15.02 changes tho]
https://youtu.be/lbtDPZN7-Dc
Buckyball Race starts Saturday – Tunnel-ish Vision

Joe Plater tribute (psykit's "Flight Assist" edit)
In-Game Events – what's happened this week?
Thu 1st June – PULSE WAVE XENO SCANNER NOW AVAILABLE [CG Result]
Mon 5th June – THE EMPEROR'S IRE
Store Alert
Orca Groove Paint Jobs

Main discussion
Ian Doncaster – Thargoid Analysist
Mostly Clueless
Quick PSA on the system map day/night thing from a few weeks back. It may not be as simple as a 180° flip – more science is required.
Any other business
PlaneScape Torment Special Edition is availed for free if you have prime.
Consider interacting with this tweet from psykit to encourage some sort of pride recognition from Elite Dangerous.
Shoutouts
Our sister station, Hutton Orbital Radio, Broadcasts on Thursdays from 20:30. You can tune in at twitch.tv/huttonorbitaltruckers or, for just the audio, at radio.forthemug.com/.
For the discerning Commander who likes a bit of CQC action, check out the CQC Discord at "discord.me/elitedangerouscqc".
We're also giving a shout outs to the following Elite Dangerous podcasts which have appeared over the last year or are standard regular contributors;-

The Guard Frequency (who do other space games )

Following this we have the latest Galnet News Digest as provided by Cmdr Wotherspoon and Cmdr BeetleJude.
Thanks to those who have chipped in on Twitch chat and in-game commanders
Special Thanks to Cmdr ToCoSo, Jn Tracks and Allen Stroud who created the music used on the Show.