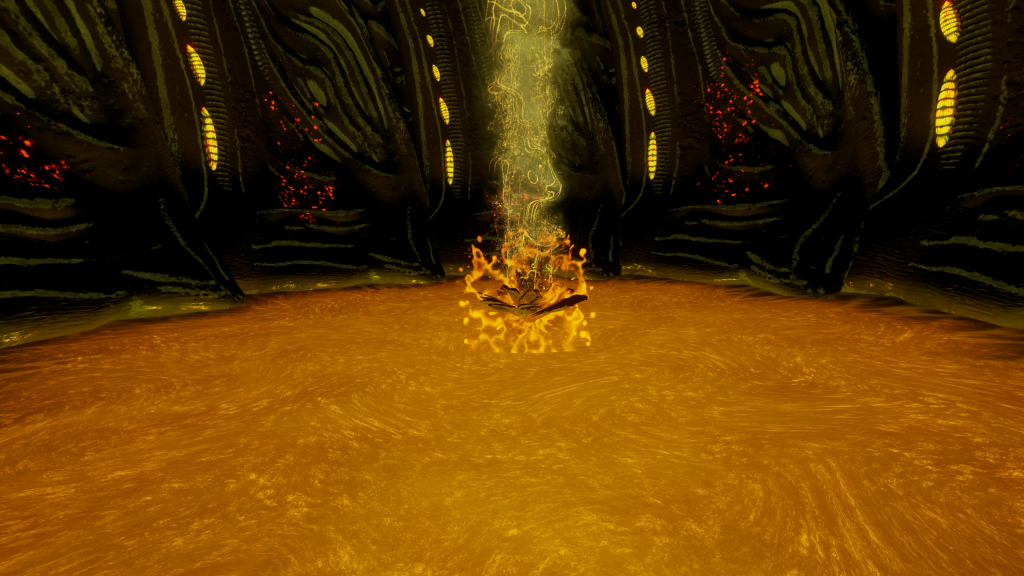 | | | |
| --- | --- | --- |
| Position | Crew Member | CMDR Name |
| SRV Banksy | Alec Turner | Alec Turner |
| Head of Health and Safety | Ben Moss-Woodward | Eid LeWeise |
| Staff Liaison Officer | Clare Good | Psykit |
| Chief Archivist | Colin Ford | Phoenix_Dfire |
| | | |
| Tech Monkey | Norman MacArthur | Ventura_ |
Download the episode directly from here.
Development News – what have the devs said this week?
Thu 12th – Sally's Update 15 Recap

Thanks Sally for the shoutout

In light of a recent known issue we can happily confirm that Reboot Missions, specifically Thargoid War variants, now successfully count toward Engineer progress with Jude Navarro. Forum Post
Caustic sink launchers were never supposed to be engineerable? Forum Post
Frame Shift Live #30 is this Thursday at 16:00 BST

Dev Guests, Designer Curtis and Senior Audio Designer Robin will be diving into more on how their different disciplines worked together to craft the newest content dropping for Elite Dangerous in Update 15.
Seasonal Twitch drops return, Meadow Prairie' paint for the Krait MkII and Python.

A request for more log captures of in person Multi Crew disconnect issues when entering supercruise or jumping between systems. Issue Tracker. Forum Post.
Apparently new players in the "live" build are currently not starting in the n00b zone!
Forum thread here
There's also going to be twitch drops from Thursday for all twitch streamers with an extra one for partners. Desert Snake?
Community news – what is the community up to??
Operation Warbucks The Thyroid War, raising funds for British Thyroid Foundation.
This Friday the 19th May Operation Warbucks 3.0 Charity Stream Event will begin!
A 4 day Back to Back Elite Dangerous Stream Relay involving 27 Streamers raising funds and awareness for the British Thyroid Foundation. The Event starts 19th May 2023 at 10am UTC and continues until Midnight Monday 22nd. They will have giveaways and all the Elite Dangerous content you could want!
So please come and join the event with your support and donate if you can.
Trailer HERE
CMDR Ecthelion has created a 3D model of the rear of a Titan at the heart of the maelstrom with an Anaconda for scale. This is so that we can compare with the Thargoid Surface Sites. [original twitter link] [Sketchfab page with both models]
Story Time from Cheps Will on Discord
"My daughter and I just tried a repower mission in thargoid space. It was eventful 🙂 I died and had to respawn but my daughter survived and got a close up look at the thargoid drones. I came back and she had to run to my ship to escape, she was a little scared by that point. But we did make it out ok. We then ran out of fuel and had to call the fuel rats, commanders NL PARADOX and CHASOKARU very quickly came to our aid and we made it back to bear city safely.. just.. My daughter has drawn some pics of the 10 legged flying spiders hopefully these will help other commanders who come up against these scary enemies. She also noticed they cannot see through glass! Hopefully this will help with the 'science'."

also we found that one missile from the scorpion is enough to kill one of them. They also have green laser rifles but my daughter was able to dodge by jumping. We hope this will help.

Elite Dangerous: Ship Recall – The High Wake knocks it out of the park again
Another new ProToKops video: Home Again
Buckyball Race Results

For all you plant Scanners out there. Jimerthon has created the https://forums.frontier.co.uk/threads/elite-dangerous-odyssey-biological-and-geological-checklist.602062/#post-10144569 An App that can help you keep track of all the different plants you've scanned and which one's you haven't found yet. I'll be giving it a try next time I'm on the 'Colin to Colonia' Stream. See how it does.
What if…Elite Dangerous had SHIP INTERIORS? – Obsidian Ant – a nice positive thought experiment highlighting potential gameplay loops that Elite could have, if we had EVA and Ship Interiors. Ben's personal dream of GTA in Space 😀
Picture Book BeetleJude

Music by ToCoSo
In-Game Events – what's happened this week?
Wed 10th – INTO THE MAELSTROMS
Fri 12th – GROUND TROOPS ENCOUNTER THARGOID DRONES
Store Alert
DO YOU HOPE TO CONVINCE THEM YOU'RE ONE OF THEIR OWN? OR PERHAPS TO SEND A MESSAGE EVEN THEY CAN UNDERSTAND? EITHER WAY, WE'VE SCOURED THE AFTERMATH OF UNCOUNTABLE BATTLES TO BRING YOU THIS AUTHENTIC CARAPACE PACK!
Cutter, Chieftain, Krait MKII, Cobra MkIII, Anaconda (four colours in each pack)
Lighting of the kit changes when the hardpoints are deployed.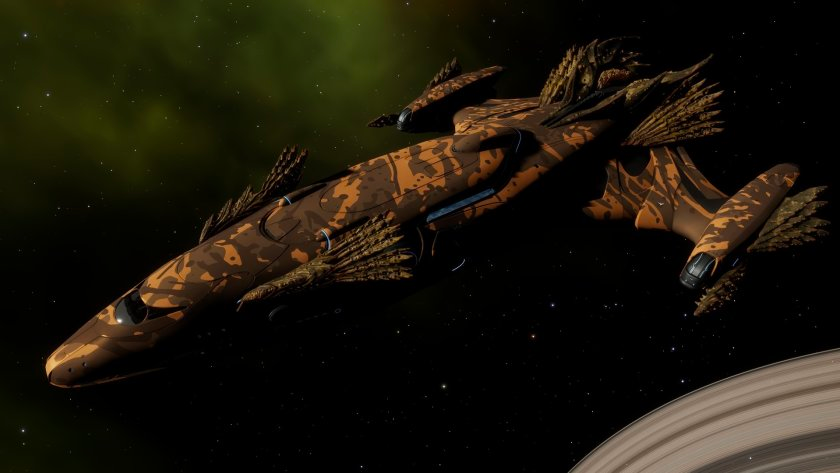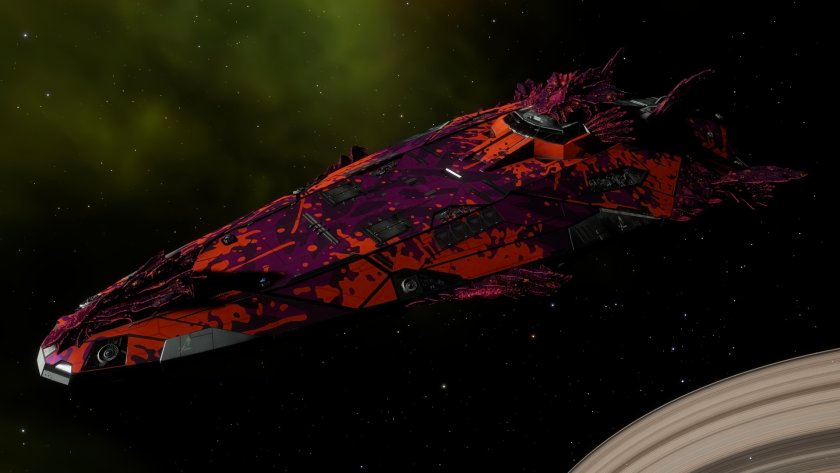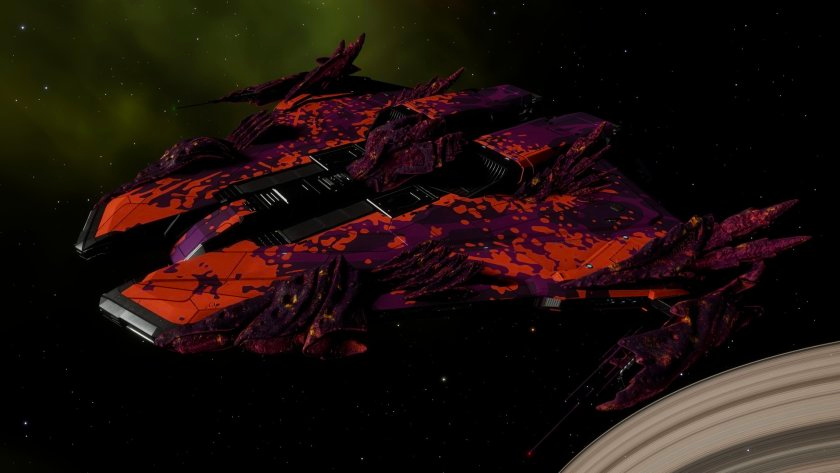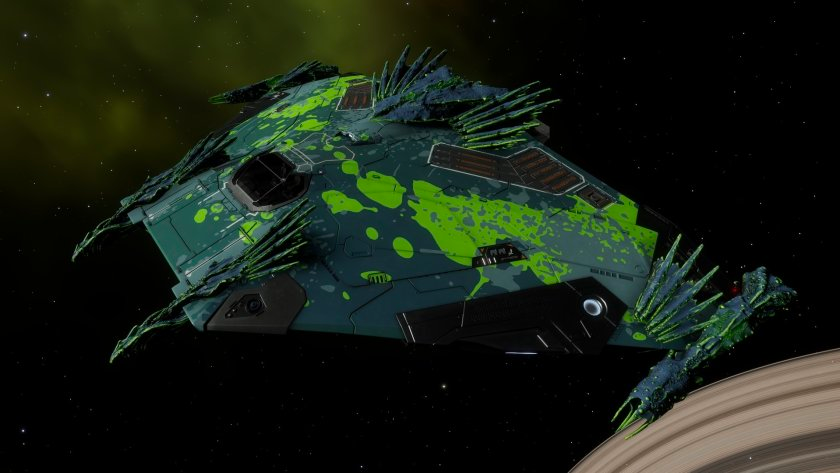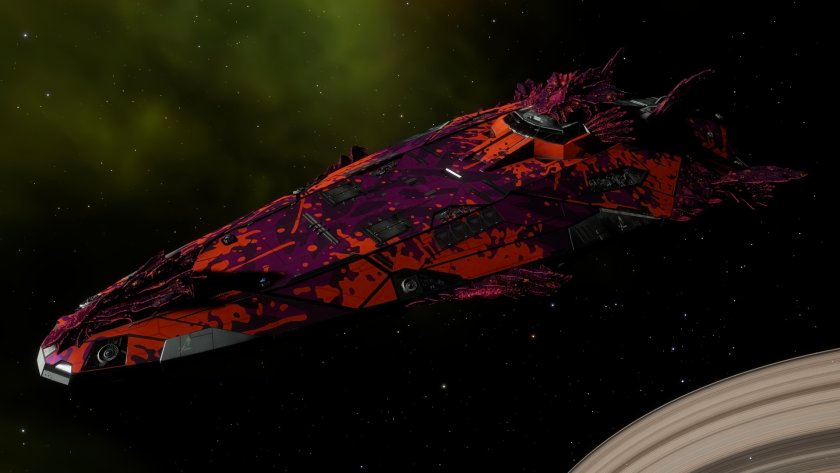 Main discussion
What's been your favourite experience from Update 15 so far?

Same question as asked on twitter – you can see all responses there

Freya Crescent
Hiding under a stairwell while Revenants launch sticky green poo bombs at me. (They also included a link to their First Thargoid Controlled Reactivation Mission)
ElvisKremmen
At the time of writing this I havent had my "moment" yet as I while I did get a free shiny new thargoid pulse neutraliser from the cg I didn't have the caustic sinks, when I got the materials to unlock them I then found out I didn't have access to the corrosive cargo racks so then had to run around and grab the materials for that. Finally got the sinks unlocked and was going to jump in with psykit but then she had to stop playing so as of yet I have only lived the Titan moment vicariously through her stream.
CMDR Buur
CMDR Rheeney and I in multicrew first run into the Maelstrom. Screaming /w excitement like 2 kids. Chased all the way by an interceptor & then to arrive and see the thing emerge from the fog. Unforgettable.
Genie
Watching in VR while a commander tried to get a glaive tissue sample while I hid in a "crevice" of the titan. The light show of caustic missiles, lighting attacks, titan turret fire and AX multi cannon rounds flying everywhere was spectacular!
CMDR Rocky Star
The tension when I first entered the maelstrom and the titan emerging from the mist was jaw dropping.
HappyMoonMonkey
Anti-aliasing working. I know this doesn't seem much but honestly, this combined with snappier menu and map response has made the whole game feel fresh again.
LCU No Fool Like One
While I have enjoyed 3 minutes inside the Maelstrom. My favourite thing is the journal files included species in the ScanOrganic event so people no longer need to use the Comp Scanner if they dont want to.
Carrumba
Game patched successfully, and I didn't lose my key binds 🙂
Pretty successful as far as exploration is concerned.
CMDR Sighman
7 hours inside the maelstrom so far, and also rescuing psykit from that AX restore mission.

Mostly Clueless
Chris MkIV got stuck upside down in a SRV in a braintree this week while liberating some raw materials. A reminder the automated 'Help I'm Stuck' option is now available in the help and support section of the main menu (since the bounce to Horizons previous method is unavailable). It will return you to your ship in a safe place, and rescue your SRV from the tree.
Shoutouts
Our sister station, Hutton Orbital Radio, Broadcasts on Thursdays from 20:30. You can tune in at twitch.tv/huttonorbitaltruckers or, for just the audio, at radio.forthemug.com/.
For the discerning Commander who likes a bit of CQC action, check out the CQC Discord at "discord.me/elitedangerouscqc".
We're also giving a shout outs to the following Elite Dangerous podcasts which have appeared over the last year or are standard regular contributors;-

The Guard Frequency (who do other space games )

Following this we have the latest Galnet News Digest as provided by Cmdr Wotherspoon and Cmdr BeetleJude.
Thanks to those who have chipped in on Twitch chat and in-game commanders
Special Thanks to Cmdr ToCoSo, Jn Tracks and Allen Stroud who created the music used on the Show.