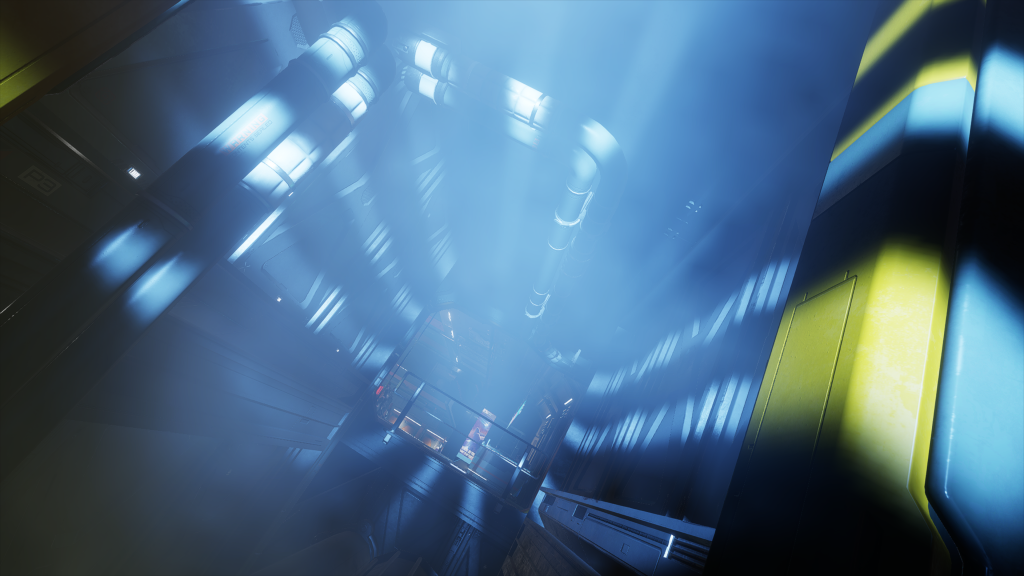 | | | |
| --- | --- | --- |
| Position | Crew Member | CMDR Name |
| Head of Health and Safety | Ben Moss-Woodward | Eid LeWeise |
| Staff Liaison Officer | Clare Good | Psykit |
| (in)Human Resources Director | Shan | Shan |
| | | |
| Tech Monkey | Norman MacArthur | Ventura_ |
| | | |
| Guests | Alec Turner | |
Download the episode directly from here.
Development News – what have the devs said this week?
Discovery Scanner – 25/07/2022 – "on the lighter side" as the team are working hard on Update 13 (still due for August) and the end of the Azimuth Saga.
In-Game Events – what's happened this week?
Store Alert (every second show) [link]
https://www.youtube.com/watch?v=ULnxbLSMA5U&t=17s New hazard ship kits.Available on Anaconda, Asp Explorer, Cobra Mk III, Krait Mk II. Python, Type 6 and Type 9. – 13520 ARX
On top of that there's a 30% off ship sale until 29th July – https://dlc.elitedangerous.com/
Main discussion
Lavecon 2022!

Alec Turner – Fantastic (if hot) way to start the Lavecon weekend kart racing with this fabulous bunch of Buckyballers and Elite racers.
Alec Turner – THE first pint served at Lavecon 2022 was … drumroll … a lager shandy!
Alec Turner

One more highlight from me – sitting outside drinking with a bunch of folks close to midnight, thinking about turning in but then Tom Kewell and Derin Halil come over and the next thing I know it's 2:30am! Respect to all at FD for engaging!

Rheeney

I want to put every single photo in, there were so many wonderful moments ☺️ But getting to meet @smorganmoore in person was a super special thing for me 💕


Epaphus –

Meeting fellow CMDRs.
Attending an event like this on my own was so far out of my comfort zone I was feeling really nervous about going, however everyone was really nice and welcoming.
Walking into a room or to the outside seating area and having people wave at me to join them was a real highlight and brightened my day.
Wish I had said hi to some people I was too shy to go up to.
Next time I need to take some photos.

CMDR Buur

Meeting so many friends in the flesh for the first time

Cmdr Rheeny

Also in this room seeing the appreciation and love for this game we all play. For me it was the first time I'd ever seen the original Elite and that is a moment I'll definitely remember forever.


Tom Kewell

In my top 10 for the weekend, helming Frontier's entry to the Artemis competition!

CMDR Homborger

Was so excited to actually see these people in the flesh!

LCU No Fool Like One

Showering three times a day.

Flossy

Being presented with this collection tub, by Psykokow and Simoof was another favourite highlight of the weekend. I love it! Flossy is short for Florence, the Magic Roundabout character that I based my gaming name on.

And finally….. Another highlight has to be the presentation of my Aardvark collection during the Hutton Radio live show LOL. (Regular listeners to the show will know why!) 😄

CMDR Zulu Romeo

As always, being in the almighty presence of the eternally fluffy dog-emperor of the universe, Alvin

LaveCon Guardian Tinfoil Clips

https://youtube.com/clip/Ugkx53F3V9rTHvvpsOGuVhAbTaatzwwKnsos… "Don't say anything you shouldn't say"
https://youtube.com/clip/UgkxrS5V899S7sgnYLW7PC8E2x1bZ1kB0QwV… "the Guardians aren't here anymore"
Community Corner
1.@VeljkoVidic My Krait Phantom blueprints Poster blue white and colour. #EliteDangerous #Krait #Phantom #kraitPhantomhttps://twitter.com/VeljkoVidic/status/1548720889390403590
The Buckyball Racing Club Presents: Chicken Run – Crash harder – https://forums.frontier.co.uk/threads/the-buckyball-racing-club-presents-chicken-run-crash-harder-magic-8-ball-championship-race-6.605441/
Cmdr Tocoso If you need to get into the mood for some Buckyball racing heres a track to go fast to!!@EliteDangerous #EliteDangerousOdyssey #buckyballracing https://twitter.com/CmdrToCoSo/status/1549124634729226245
Operation Breakwater – Under embargo until Tuesday

Private Community Goal: Deliver commodities to help analyse and attempt to jam the Proteus Wave.

2HOT2MESSY –

Several years ago the Hutton Truckers arranged HOTMESS, its singular mission – to Mug Every Single Station. The plan was to bring a Hutton Mug to EVERY station in the galaxy…. Helping keep MODS (Mug Ownership Deficiency Syndrome) at bay.

It has come to the attention of the crew that the Pilots' Federation in their infinite wisdom added "just a few" more commodity markets to the galaxy when Odyssey arrived, and without their shipment of Hutton Mugs, they're in severe danger of contracting MODS. What's more, scientists based in the bar at Hutton have realised that the effect of the Hutton Mug can be amplified by actually having something to put in it. EVEN BETTER – it was discovered that Centauri Mega Gin was the perfect choice. Which by sheer coincidence is ALSO sold at Hutton.

The original MESS took 90 days to deliver mugs to 50,000 stations

NOW there are over 130,000 commodity markets. Which, with the community's help, in the single biggest trucking mission in the galaxy ALL need their delivery.
When?

We're starting loading ships up with mugs and gin at Hutton Orbital NEXT THURSDAY (28th) from 2030BST. We're also loading up fleet carriers (there is a waiting list as the area is a bit full) as well as the larger vessels. In Hutton PG as well as Open (or solo, or your own player groups).
The Actual Delivery event starts from 2030 BST on the 4th August

How to take part

Any 2HOT2MESSY deliveries are tracked using the Hutton Helper available at http://hot.forthemug.com

Are there prizes?

Yes. Hutton Mugs. Real ones. Plus swag from Spidermind and others. There will be a mug a week until the mission is completed. Anyone who has delivered 10 mugs and gin in that week will go into the draw for a Hutton Mug – you will NEVER have a better opportunity to win one. Plus decals

The High Wake have a new video out – Raxxla is here! Featuring CMDR Datanode and CMDR psykit who does absolutely no murder.
Operation Wych Hunt
Mostly Clueless
The Route Plotter doesn't take into account the weight of your fuel. If you have half of your tank you might find that you can manually jump a lot further.
Shoutouts
Episode # Of The Dex Legacy – Episode 5 Fair Treatment will Premier on Lave Radio next week (02/08/2022) at 19:55. More information on The Dex Legacy goto thedexlegacy.com
Our sister station, Hutton Orbital Radio, Broadcasts on Thursdays from 20:30. You can tune in at twitch.tv/huttonorbitaltruckers or, for just the audio, at radio.forthemug.com/.
For the discerning Commander who likes a bit of CQC action, check out the CQC Discord at "discord.me/elitedangerouscqc".
We're also giving a shout outs to the following Elite Dangerous podcasts which have appeared over the last year or are standard regular contributors;-

Algorab AM: An Elite Dangerous Podcast
Cannon Podcast
For Spanish Speakers there is the Elite Cast
The Guard Frequency (who do other space games )

Following this we have the latest Galnet News Digest as provided by Cmdr Wotherspoon and Cmdr BeatleJude.
Thanks to those who have chipped in on Twitch chat and in-game commanders
Special Thanks to Cmdr ToCoSo, Jn Tracks and Allen Stroud who created the music used on the Show.