Team for this episode ✔/ X
| | | |
| --- | --- | --- |
| Position | Crew Member | CMDR Name |
| Head of Health and Safety | Ben Moss-Woodward | Eid LeWeise |
| Staff Liaison Officer | Clare Good | Psykit |
| Chief Archivist | Colin Ford | Phoenix_Dfire |
| (in)Human Resources Director | Shan | Shan |
| Guests | Lavecon audience | |
| Chief Bar Steward (On Tech) | Grant Woolcott | Psykokow |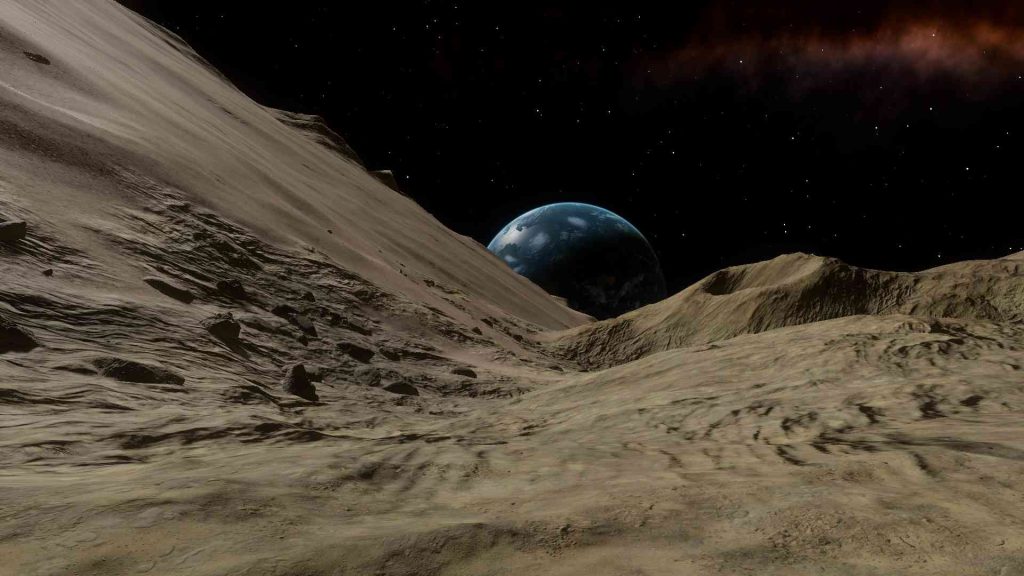 Development News – what have the devs said this week?
Frameshift Live Lavecon 2022 Edition

Arf, Bruce, Zac (on walkabout), Sally (Producing), Tom, Dom, Derrin. Peter, Dan
No News, but nice background stories

Tom and confetti Cannons
Tom and Geyser Guns
Science behind the stickiness of the SRV
Creepy Carrier guy
Changing the Accuracy of the Scorpion's gun

It's a sci fi gun, we don't NEEEED for it to be real (i.e. crazy accurate – 1 shot 1 kill)
Balancing the on foot guns

Barnacles are ALL hand placed

Giveaways

Water bottles (which were a godsend!)
Odyssey Badges
Odyssey T-Shirts

Between 2 Lavecons – various features with fun dev stories

Fleet Carriers
Odyssey
Scorpion / Carrier Interiors / Emotes
Shan Got a Question answered
In-Game Events – what's happened this week?
Store Alert (every second show) [link]
Krait MKII, Eagle, & Fer-de-lance Azimuth Paint Jobs. Available in Determined (white), Preservation (Green), Reprieve (Blue) & Restoration (Red)
Metro Badlands Suit Pack – 15s teaser video
Main discussion
Reflections of this lavecon / memorable lavecons
Favourite Episodes for 400
Community Corner
18th July 2022 – 24 Jul 2022 – THE HUNT FOR POLYPHEMUS – Everyone. PC and Console, Odyssey and Horizons. All they need is the means to build the regulation DBS, to find an instance with a lone Cyclops and to record their fight and be able to post a YouTube or Twitch link to it.

REQUIREMENTS

No
The Hunt for Polyphemus is an AX event open to all (Console and PC, Horizons and Odyssey) with credit rewards for the top 3 pilots on both Console and PC and even more credits for the overall winner such that they would win enough to purchase a Fleet Carrier.

ADDITIONAL REQUIREMENTS:

Sign up begins the week of the 11th @ 10am UTC and entrants will need to join the New Pilots Initiative Discord

21 JUL 2022 > 22 JUL 2022 START TIME: 4:00:00 PM GMT+1 END TIME: 1:00:00 AM GMT+1 GALA AT THE INVERNESS

LOCATION Thraikoo PS-U e2-4 (DSSA Inverness / Thracian Nebula)
ELIGIBILITY

Any CMDR participating in At the Eldritch Gate Expedition or explorers passing by. The event will take place in the open play to facilitate instancing. All the CMDR's are responsible for themselves, especially if they get a little bit too tipsy the Latvian Brandy selection in the bar.

REQUIREMENTS
Yes, fleet carrier interiors. Albeit horizons players can meet outside the Inverness
Just after Lavecon, join this event.
Explorers and various personalities from all the Elite Dangerous Community and squadrons will meet at the DSSA Inverness to celebrate the start of At the Eldritch Gate Expedition!
Multiple carriers will be giving rides to the event 2-3 days prior to the location. After the events, the same carriers will give a ride back to the bubble. Al shuttle carriers will depart from LAWD 26 in the week of the 18th of July and come back before the 23rd.
Everyone is invited! Meet the personalities and squadrons that participate in the expedition!

23 JUL 2022 > 31 JUL 2022 START TIME: 12:00:00 AM GMT+1 END TIME: 11:59:00 PM GMT+1 CHICKEN RUN 2: CRASH HARDER

LOCATION

Noriega Station in LTT 2151

ELIGIBILITY

Absolutely anyone, experienced and new alike, there's room for you all on the Buckyball leaderboard.

REQUIREMENTS

Odyssey not required

Chicken Run 2: Crash Harder is the 6th event in the Buckyball Racing Club's Magic 8 Ball championship. It is a test of nerve transporting very delicate cargo to planets with progressively higher gravity. Bring your rebuy wallet.
ADDITIONAL REQUIREMENTS:

Have fun, fly fast.
Shoutouts
The Dex Legacy – Interlude 5 Lessons in Lying,- will Premier on Lave Radio in two weeks time (26/07/2022) at 20:00. More information on The Dex Legacy goto thedexlegacy.com
The Next Episode will premiere on Lave Radio 26th July.. More information on The Dex Legacy goto thedexlegacy.com
Our sister station, Hutton Orbital Radio, Broadcasts on Thursdays from 20:30. You can tune in at twitch.tv/huttonorbitaltruckers or, for just the audio, at radio.forthemug.com/.
For the discerning Commander who likes a bit of CQC action, check out the CQC Discord at "discord.me/elitedangerouscqc".
We're also giving a shout outs to the following Elite Dangerous podcasts which have appeared over the last year or are standard regular contributors;-

Algorab AM: An Elite Dangerous Podcast
Cannon Podcast
For Spanish Speakers there is the Elite Cast
The Guard Frequency (who do other space games )

Following this we have the latest Galnet News Digest as provided by Cmdr Wotherspoon and Cmdr BeatleJude.
Thanks to those who have chipped in on Twitch chat and in-game commanders
Special Thanks to Cmdr ToCoSo, Jn Tracks and Allen Stroud who created the music used on the Show.