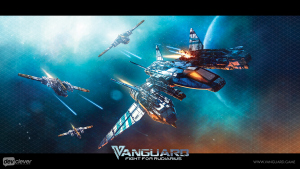 Lave Radio EGX 2018 Friday
Recorded 21 Sep 2018
Audio versions
Download the episode directly from here.
---
Once again I had "real life" get in the way of fun, though I was still able to get a couple of good interviews in. The 1st was with Vanguard which is a cross platform space combat game. The second was with Shadow who run a gaming PC streaming service, essentially letting you have access to a full powered gaming rig from, pretty much anywhere! Psykokow talked about them on the main show a couple of weeks ago.
As always, these interviews were recorded in a noisy environment, and I apologise for any sound issues in advance.
Vanguard is a LOT of fun, I played on Mobile, PC with a HOTAS and on Oculus Go. Naturally I felt most comfortable using the HOTAS, however the game looked and handled brilliantly in Oculus Go using its motion controller. I personally didn't feel as comfortable playing on the phone, and it could just come down to familiarity however one of the devs told me that he was routinely beaten by another of his colleagues using the phone.
https://www.vanguard.game/
I think that the Shadow Interview covers most of what needs said about them. It's an interesting concept and a great way to guarantee you always have a top of the line PC… so long as you have a good internet connection! I feel surprised to say this but it's actually really good value for money even at £30 a month (I am giving you both the subscription and some extra drive space AND over estimating) you're still cheaper doing this than you would be replacing a top of the line PC every few years…
https://shadow.tech/gben/