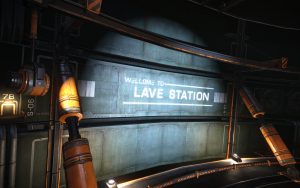 Lave Radio Network Needs your help!
Aired 29 May 2018
Audio versions
Download the episode directly from here.
---
Since the fall of Galcop, The Lave System has long been repressed, first by the ruthless and suspiciously long lived Dr. Waldon and since 3265 by their so called liberators, the Alliance who continue to relagate this system to a backwater world for their own benefit.
The Free Citizens of Lave reached out, begging to have their voice heard; and heard it was, by one motley crew broadcasting from an Orange Sidewinder and hosted by a Vending Machine Repair Man… Lave Radio. Working together with the commmunity Lave Radio Network, a non profit organisation have fought off the more militant factions of the Alliance and have secured Castelan Station, which played a key part in Lave's Revolution as well as the Asteroid Base Warinus and now is the time! We need all commanders who believe in independance to help our citizens vote!
Lave Fortune Organisation is determined to keep Lave a puppet of the Alliance. Even more worryingly we hear that some pilots have threatened Murder upon honest commanders flying in Lave, in a move that runs counter to all the principals that the Alliance of Independant Systems holds incredibly strongly
Lave Radio Network believes in freedom, believes in independance and believes in a FREE LAVE!
Vote Lave Radio Network.
What can I do to help?
Hand in navigation data (ideally one system at a time because of how the BGS gives preference to transactions rather than quantity) to either Warinus or Castellan Station 
Run High Influence missions (either passenger or normal) for Lave Radio Network
---