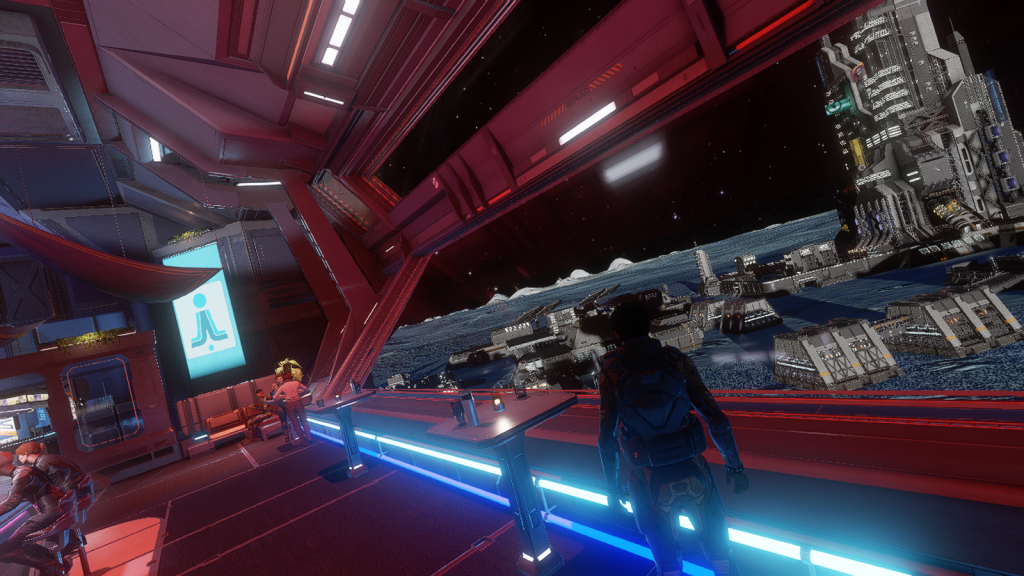 | | | |
| --- | --- | --- |
| Position | Crew Member | CMDR Name |
| Apprentice Stunt Driver | Alec Turner | Alec Turner |
| Head of Health and Safety | Ben Moss-Woodward | Eid LeWeise |
| Staff Liaison Officer | Clare Good | Psykit |
| | | |
| Tech Monkey | Norman MacArthur | Ventura_ |
| | | |
| Guests | | |
| Artist Extraordinaire | BeetleJude | BeetleJude |
Download the episode directly from here.
Development News – what have the devs said this week?
9th March – Frameshift Live #27

Cmdr Mechan
Cmdr Grimscrub

9th March – GalNet News Round Up – 10 March 3309
13th March – Discovery Scanner – 13/03/2023

Along with the routine, maintenance 'tick' this Thursday, we will be applying balancing adjustments to values in relation to Thargoid War activity, to better reflect recent player actions and feedback.Keep an eye on News & Bulletins here for details
In-Game Events – what's happened this week?
9th March – Archon Delaine Counters Mahon's Rebuke
14th March – Federal Eyes on Congress Debate
(what do we think about the idea of an Odyssey only CG? Maybe exobiology?)
Store Alert
Ben – Email prizes
Type 6 Osiris (might be old)

Type-6 Osiris brown gold

Type-6 Osiris aqua

Type-6 Osiris crimson

Type-6 Osiris white blue

Type-6 Osiris gold blue

Type-6 Osiris black gold
Main discussion
What makes for a good community themed livestream
Community Corner
BUCKYBALL!
Mostly Clueless
The pulse wave analyser highlights Caustic Generators
Shoutouts
Our sister station, Hutton Orbital Radio, Broadcasts on Thursdays from 20:30. You can tune in at twitch.tv/huttonorbitaltruckers or, for just the audio, at radio.forthemug.com/.
For the discerning Commander who likes a bit of CQC action, check out the CQC Discord at "discord.me/elitedangerouscqc".
We're also giving a shout outs to the following Elite Dangerous podcasts which have appeared over the last year or are standard regular contributors;-

The Guard Frequency (who do other space games )

Following this we have the latest Galnet News Digest as provided by Cmdr Wotherspoon and Cmdr BeetleJude.
Thanks to those who have chipped in on Twitch chat and in-game commanders
Special Thanks to Cmdr ToCoSo, Jn Tracks and Allen Stroud who created the music used on the Show.