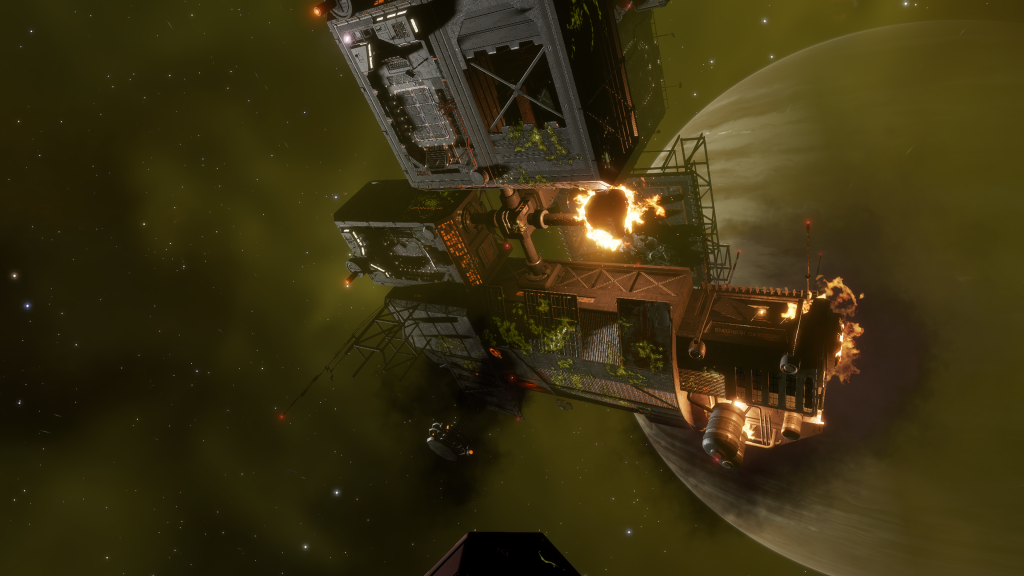 | | | |
| --- | --- | --- |
| Position | Crew Member | CMDR Name |
| Head of Health and Safety | Ben Moss-Woodward | Eid LeWeise |
| Staff Liaison Officer | Clare Good | Psykit |
| Chief Archivist | Colin Ford | Phoenix_Dfire |
| Apprentice Stunt Diver | Alec Turner | Alec Turner |
| | | |
| Tech Monkey | Norman MacArthur | Ventura_ |
Download the episode directly from
here
.
Development News – what have the devs said this week?
9th Jan – Frontier Trading Update and Notice of Results

F1 Manager had a good launch but underperformed during the holiday period. FD Remain committed to F1 Manager Franchise but the board has reduced projections for FY23 and FY24
JWE 2 and Planet Zoo continue to do well but again in general sales have been down due to "player price sensitivity"
Warhammer 40k is doing well and FD seem to be please with the stuff that Haemimont ("Hem em mont")Games are doing (Stranded: Alien Dawn) Keoken Games (Deliver us Mars) and The Great War: Western Front) however FD are assessing their strategy for Foundry and currently do not have any titles scheduled for release in FY24
Despite the above "doom and gloom" however FD are operating at a profit (between 2 and 9 million depending on total sales) they also have a lot of fair in Warhammer Age of Sigmar and F1 Manager 2023
Discovery Scanner – 09/01/2023


INTERIM UPDATE
"As mentioned in last year's communications, the teams have acknowledged a core selection of known issues present following the deployment of Update 14, with a view to tackle these in an interim update early this year. We are pleased to inform that we're targeting a release window of this interim update for the latter end of January; this month."
UPDATES 15 & 16
"We're also happy to confirm that we are on track to deliver further updates this year, targeting Update 15 in April and Update 16 to follow later in the year.
As always, we will provide more in depth information around future updates as and when we have it but we are truly excited to be able to share these forthcoming plans as the year gets off to a new start."
Stellar Screenshots returns for those Galactic David Bailys out there. Send you best Stellar shots to #StellarScreenshots over on Twitter, Facebook and as part of the official Elite Dangerous Stellar Screenshots thread.
The first batch of winners for 3309 will be announced on Wednesday, January the 18th and showcased as usual on the following Frameshift Live the day after.
All winners picked will receive a special 'Shatter' paintjob for their efforts
Frame Shift Live Returns Thursday, January the 19th
Drops and drops of drops – see store alert
% Of The Galaxy Explored – 10/01/2023
In-Game Events – what's happened this week?
5th Jan – Subject D-2 Departs on Lone Mission
9th Jan – Admiral Tanner Receives Presidential Pardon
Store Alert
Blizzard Evergreen. The Beautiful People over at Frontier Towers have given us 10 Blizzard Evergreen Paintjobs for the community. These will also be available as Twitch Drops until the 31st of January.

Not just dropping on FD stream, they will be dropping on Elite partner streams for anybody watching up to two hours of content. The Cobra Mk III will also be available to content creators to give away that are streaming elite dangerous and have drops enabled on their channel. Blizzard Ice paint drops will be available on the Frontier Developments and Elite Dangerous channels during Frameshift Live

Main discussion
Looking to the year ahead.
https://dcoh.watch/systems – current Thargoid system
Community Corner
Andromeda Adieu expedition had a meetup in Schafea ZW-J c22-2 on Sunday along with a mini mass jump
Shoutouts
While the team on Dex Island take a well earned break before their series 2 return, there's plenty of material to fill the void. Point your auto assistant to your favourite podcast app – including Spotify and audible – and search The Dex Legacy. There you'll find bonus edition interviews with cast members and with the writer, Emily Inkpen! There's also plenty of bonus materials and merch at www.thedexlegacy.com! All proceeds go towards the making of season 2!
Our sister station, Hutton Orbital Radio, Broadcasts on Thursdays from 20:30. You can tune in at twitch.tv/huttonorbitaltruckers or, for just the audio, at radio.forthemug.com/.
For the discerning Commander who likes a bit of CQC action, check out the CQC Discord at "discord.me/elitedangerouscqc".
We're also giving a shout outs to the following Elite Dangerous podcasts which have appeared over the last year or are standard regular contributors;-

The Guard Frequency (who do other space games )

Following this we have the latest Galnet News Digest as provided by Cmdr Wotherspoon and Cmdr BeatleJude.
Thanks to those who have chipped in on Twitch chat and in-game commanders
Special Thanks to Cmdr ToCoSo, Jn Tracks and Allen Stroud who created the music used on the Show.