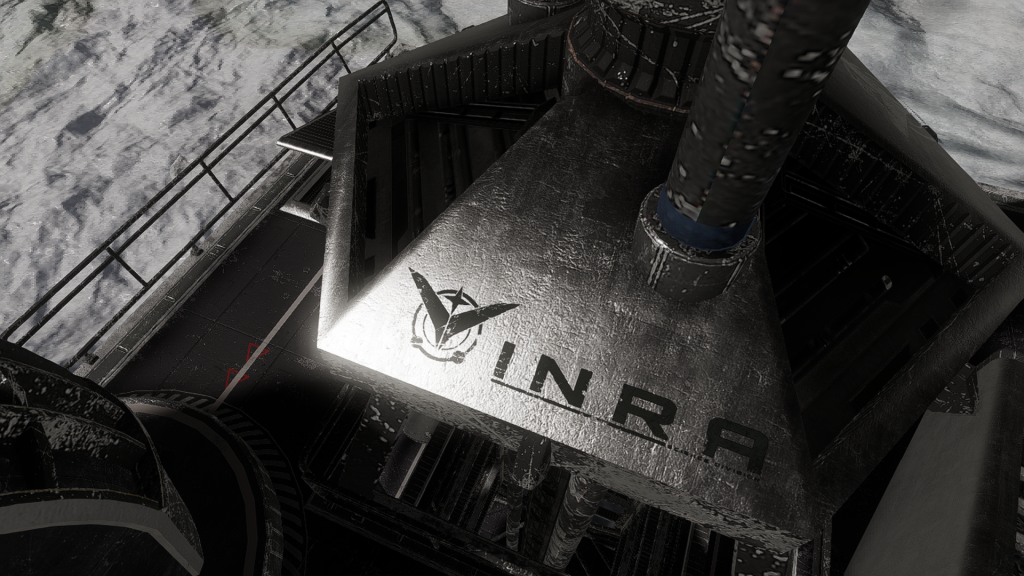 | | | |
| --- | --- | --- |
| Position | Crew Member | CMDR Name |
| Head of Health and Safety | Ben Moss-Woodward | Eid LeWeise |
| Staff Liaison Officer | Clare Good | Psykit |
| Chief Archivist | Colin Ford | Phoenix_Dfire |
| (in)Human Resources Director | Shan | Shan |
| | | |
| Tech Gibbon | Chris Mk IV | Newell Turner |
Download the episode directly from here.
Development News – what have the devs said this week?
Howard Chalkley has updated the API https://forums.frontier.co.uk/threads/journal-docs-for-odyssey-release.575010/page-3#post-9852088

Version 34 – Changes for Odyssey up to update12 (May 2022)
BookTaxi: add "retreat" flag
CodexEntry: add BodyID
BuyMicroResources: multi-buy format added
FCMaterials – fleet carrier materials pricelist
FSSBodySignals: extra info during a scan (actually from Update 6 last year)
Bugfix: Resurrect event was sometimes written with blank strings
In-Game Events – what's happened this week?
Store Alert (every second show) [link]
Asp Speedway: Available in Red, Green, Pink, Black, Yellow, Blue
Main Discussion
We have a plot!
Community Corner
Alec Turner is doing a srv circumnavigation of Col 359 Sector BE-Q c6-0 7 b in Odyssey and posting it on you tube (He's up to day 4) https://www.youtube.com/watch?v=zzCgAKC2Bw0
DinkleyBird on the forums has discovered a command prompt to launch Horizons with the Odyssey flight model. https://forums.frontier.co.uk/threads/horizons-odyssey-compatibility.574677/post-9851695
Mostly Clueless
Psykit found out today from PhoenixBlue that when taking missions, takedown missions will take you to anarchy systems so you can destroy all witnesses without concern for your bounty or notoriety.
Any other business
Karen – Please could you remind people that Platinum VIP tickets and upgrades will be unavailable after 1st June (tomorrow) as Karen needs time to order the items. She will also be ordering polo's and fleeces, so if you want these do order soon.

Polo's and fleeces will still be available, but sizes will be limited by the order, so to guarantee we have your size you need to order now!
Shoutouts
Episode 3 Of The Dex Legacy – Interlude 1 – The Brilliant Minds That Rule", will premiere on Lave Radio next week (07/06/2022) at 20:00. More information on The Dex Legacy goto thedexlegacy.com
Our sister station, Hutton Orbital Radio, Broadcasts on Thursdays from 20:30. You can tune in at twitch.tv/huttonorbitaltruckers or, for just the audio, at radio.forthemug.com/.
For the discerning Commander who likes a bit of CQC action, check out the CQC Discord at "discord.me/elitedangerouscqc".
We're also giving a shout outs to the following Elite Dangerous podcasts which have appeared over the last year or are standard regular contributors;-

Algorab AM: An Elite Dangerous Podcast
Cannon Podcast
For Spanish Speakers there is the Elite Cast
The Guard Frequency (who do other space sims)

For those who want a literary discussion about Sci-fi and fantasy books. Please subscribe to the Dataslate podcast created by station commander Allen Stroud.
Following this we have the latest Galnet News Digest as provided by Cmdr Wotherspoon and Cmdr BeatleJude.
Thanks to those who have chipped in on Twitch chat and in-game commanders
Special Thanks to Cmdr ToCoSo, Jn Tracks and Allen Stroud who created the music used on the Show.