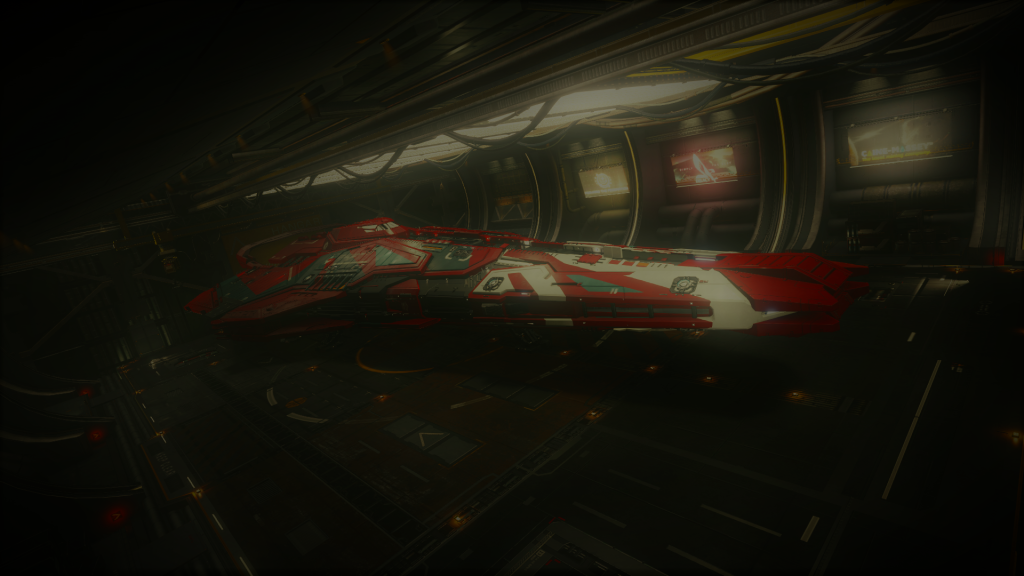 | | | |
| --- | --- | --- |
| Position | Crew Member | CMDR Name |
| Head of Health and Safety | Ben Moss-Woodward | Eid LeWeise |
| Staff Liaison Officer | Clare Good | Psykit |
| Chief Archivist | Colin Ford | Phoenix_Dfire |
| (in)Human Resources Director | Shan | Shan |
| | | |
| Tech Monkey | Norman MacArthur | Ventura |
Download the episode directly from here.
Development News – what have the devs said this week?
Frameshift Live #8 | Update 12, Missions

Update 12 coming the end of May
Sitting down interaction menu
Sitting down at the bar
Sitting down on your fleet carrier
Well over a Hundred Bug Fixes
More money for selling illegal goods
Shipyards in Prison
New Defend Mission (Criminal Variant)
Tom Kewell Came to Talk

New, Harder Defend Mission
The Space Police Come!
Flashing Blue and Red Lights and a Spotlight
Favourite Ship is the Viper designed by Joe Neville
In-Game Events – what's happened this week?
Store Alert (every second show) [link]
ANACONDA SHEER LINE
Community Corner
Buckyball Racers

By Alec Turner and ToCoSo

ObsidianAnt – Elite Dangerous – Missing In Action: Tionisla Graveyard
Mostly Clueless
If you need to orbit a planet quickly, keep your ship's pitch between -5 and +5 degrees (the blue zone) and you orbit a lot faster if you don't. The high the altitude the faster the orbit.
Any other business
Hi all,
Still enjoying the show enormously.

Further to episode 390 mostly clueless regarding levelling up engineers with cartographic data, it was something thing I'd heard but never tried, i have just landed at Bill Turner and there doesn't seem to be any option to hand in cartographic data so I'll have to assume what i heard was bogus!

Also being on xbox im extremely interested in Ben's quest for knowledge regarding geforce streaming on xbox (one or x/s) but also i have an older laptop (i5 processor) and wondered if using geforce on my lappy was an option too?

Keep up the good work, o7
Domzila2112
Ben – Listen to Marvel's squirrel girl the unbeatable radio show
Shoutouts
Episode 2 Of The Dex Legacy – The Hunt, will Premier on Lave Radio next week (31/05/22) at 20:00. More information on The Dex Legacy goto thedexlegacy.com
Our sister station, Hutton Orbital Radio, Broadcasts on Thursdays from 20:30. You can tune in at twitch.tv/huttonorbitaltruckers or, for just the audio, at radio.forthemug.com/.
For the discerning Commander who likes a bit of CQC action, check out the CQC Discord at "discord.me/elitedangerouscqc".
We're also giving a shout outs to the following Elite Dangerous podcasts which have appeared over the last year or are standard regular contributors;-

Algorab AM: An Elite Dangerous Podcast
Black Sky Legion (who also do other space sims as well as 'RL' science and tech bits)
Cannon Podcast
For Spanish Speakers there is the Elite Cast
The Guard Frequency (who do other space sims)

For those who want a literary discussion about Sci-fi and fantasy books. Please subscribe to the Dataslate podcast created by station commander Allen Stroud.
Following this we have the latest Galnet News Digest as provided by Cmdr Wotherspoon and Cmdr BeatleJude.
Thanks to those who have chipped in on Twitch chat and in-game commanders
Special Thanks to Cmdr ToCoSo, Jn Tracks and Allen Stroud who created the music used on the Show.