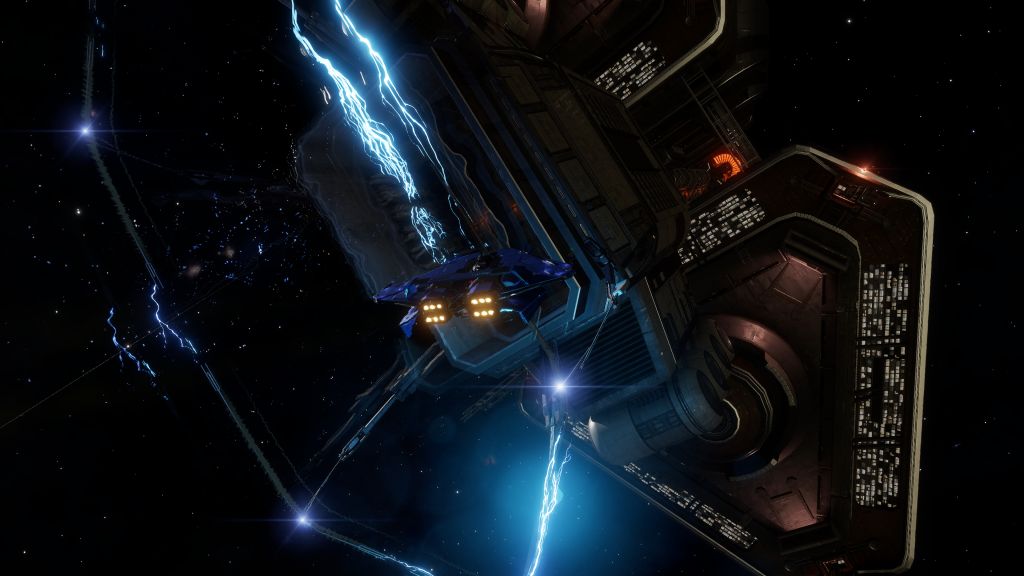 | | | |
| --- | --- | --- |
| Position | Crew Member | CMDR Name |
| Head of Health and Safety | Ben Moss-Woodward | Eid LeWeise |
| Chief Archivist | Colin Ford | Phoenix_Dfire |
| (in)Human Resources Director | Shan | Shan |
| | | |
| Tech Sloth | Jan Chlupacek | Poutnik Santiago |
| | | |
| Chief Test pilot | John Virgo | Kerrash |
Download the episode directly from here.
Development News – what have the devs said this week?
Odyssey is 1 year old on the 19th
Store Alert (every second show) [link]
Promoted in the store this week: Adder Salvage Paint Jobs!
Main discussion
A year of Odyssey. With 12 updates in a year.

Would the community be in a much better place if they had delayed Odyssey till say update 8?
We've covered down parts of Odyssey so far but what have been the high points of Odyssey so far ?
Patch Notes:

Arf mentioned that the November Update will include things that has never been done in Elite before and it is connected to the narrative. The obvious one is on-foot thargoid combat/contact but if not, what else could it be?

Federation Vs Empire war?
Guardian Resurrection?
Salvation AI War?
Community Corner
Turjanos and the Lady with the Left Hook

Cmd Turjan Starstone is at it again, with a quick 45 second short…

Elite Dangerous: Big Money


The High Wake Nails it again 🙂

Buckyball Racing results.
Lave Radio would like to offer a MASSIVE Congratulations to Operation Warbucks run by the Pilot's Lounge!

"Once again – the Elite Dangerous community came together and showed the galaxy what we can achieve if we put our minds to it.

$10,827.07 all thanks to YOU guys! We set out with the goal of $3000, we added an extra $7827.07 on top of it which blew our wildest expectations.

The Pilot's Lounge wants to salute the hero's below who sacrificed their time, subs and dono's to put on a hell of a show and help Save the Children in Ukraine!"

If anyone want to continue to help you can donate at Tiltify – https://tiltify.com/+operation-warbucks-radio7/operation-warbucks-radio7


Mostly Clueless
Domzila2112 (Dom zzillahh twenty one twelve)

(I was told recently) honk every jump on the way to an engineer and hand in the cartographics with them, counts toward your grade rating with that engineer. (Not personally tested this).
Any other business
Console Gaming… – Cmdr Tessnic reached out to us about Streaming services and Odyssey

It's not a cloud service specific to the console. It's an Xbox GamePass service that works across console and PC. Unfortunately, since Frontier never released a PC version of the elite dangerous on the Windows Store, the cloud gaming feature for elite dangerous is streaming the console version of the game. So there isn't going to be Odyssey gameplay available on the Xbox platform even through the streaming service.
GeForce Now

It works, however it's a little controversial since some publishing houses, including Activision Blizzard and Bethesda don't allow it to stream their games. – The Verge – Nvidia's GeForce Now is becoming an important test for the future of cloud gaming
Ben has some thoughts on this 🙂

"One good example of a downside of GeForce Now is mobile ports. What developer would put resources toward developing a competent mobile port of their game, with hopes to resell it to a new audience to recoup investment on the port and make some profit, if GeForce Now is available on mobile (it's already on Android) and completely obviates the need to pay for the mobile version? A service like GeForce Now complicates that for developers, and as van Lierop points out, "the most customer-friendly thing you can do as a dev, is run a sustainable business so that you can support your game and your customers into the future."
"A world where a developer goes out of business because they can only sell a limited number of copies on Steam — due to cloud gaming making it available everywhere else for free — is not what anyone should want."
"Right now, Nvidia's "ask for forgiveness, but not permission" strategy is irking game developers, and for good reason."

Tessnic made a good point – "Where this is the most convenient is if you just want to try out a game without needing to worry about the insane install times"

Emily Inkpen: "Hey space voyagers! I'm the author of a sci-fi audio drama called The Dex Legacy. It's a full cast, high production show with original music by Allen Stroud. It's going to be broadcast on Lave Radio soon, and it would be amazing if you could tune in!

It's set on the planet SP714, which was seeded by Earth 1500 years (ish) before the drama starts. It's about a weapons manufacturer turned president of his own country called Nathaniel Dex, and his adopted children (who he's had crafted into super soldiers). He rents them as part of advanced military service packages to whatever government wants them.

Dex Island is a closed state and everyone there works for Dex Industries, and the status of the country is internationally contested.

There's a lot going on in the narrative and I think there's a good chance a lot of you will love it."

https://www.thedexlegacy.com (Link to Main site)

https://www.youtube.com/watch?v=1OsmPN5JELA (Trailer Link)

Can Support at https://ko-fi.com/thedexlegacyaudiodrama#instant-signup-moda

https://www.emilyinkpen.com/ (Emily InkPen Web site)

Episode one Of The Dex Legacy The Bomb, will Premier on Lave Radio 24/05/2022 at 20:00 as Part Of The Lave Radio Launcher (Norman on Tech)
Shoutouts
Our sister station, Hutton Orbital Radio, Broadcasts on Thursdays from 20:30. You can tune in at twitch.tv/huttonorbitaltruckers or, for just the audio, at radio.forthemug.com/.
For the discerning Commander who likes a bit of CQC action, check out the CQC Discord at "discord.me/elitedangerouscqc".
We're also giving a shout outs to the following Elite Dangerous podcasts which have appeared over the last year or are standard regular contributors;-

Algorab AM: An Elite Dangerous Podcast
Black Sky Legion (who also do other space sims as well as 'RL' science and tech bits)
Cannon Podcast
For Spanish Speakers there is the Elite Cast
The Guard Frequency (who do other space sims)

For those who want a literary discussion about Sci-fi and fantasy books. Please subscribe to the Dataslate podcast created by station commander Allen Stroud.
Following this we have the latest Galnet News Digest as provided by Cmdr Wotherspoon and Cmdr BeatleJude.
Thanks to those who have chipped in on Twitch chat and in-game commanders
Special Thanks to Cmdr ToCoSo, Jn Tracks and Allen Stroud who created the music used on the Show.