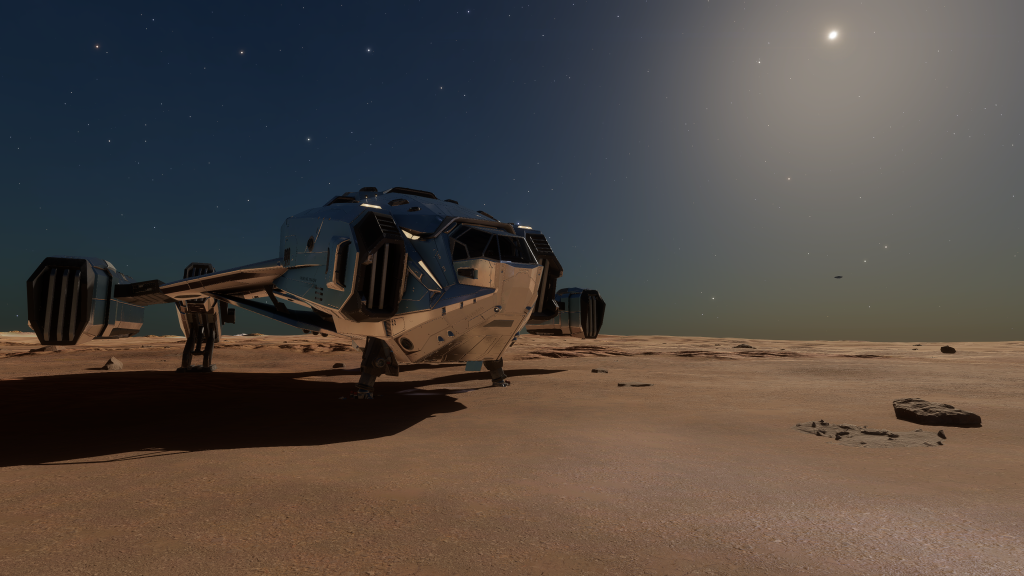 | | | |
| --- | --- | --- |
| Position | Crew Member | CMDR Name |
| Head of Health and Safety | Ben Moss-Woodward | Eid LeWeise |
| Staff Liaison Officer | Clare Good | Psykit |
| Chief Archivist | Colin Ford | Phoenix_Dfire |
| (in)Human Resources Director | Shan | Shan |
| | | |
| Tech Gibbon | Chris Mk IV | Newell Turner |
Download the episode directly from here.
Development News – what have the devs said this week?
4th May Frameshift Live #7

Wednesday was a one off
FD Wanted to sort out the future of FS live

Moving to a fortnightly show
Still Thursday 16:00
Working out the Framework for the rest of the year
Twitch drops are being shrunk down so you can get stuff in the 2 hours

Console Profile Transfers
https://forums.frontier.co.uk/threads/console-profile-transfers-and-2022-updates.603032/

Console Commanders WILL BE being copied to PC!
Can still play on Console
if you own ED on Console – you now have ED on PC
When – they will let us know
Arf explains some of the legality of ARX transfers, but highlights there are options – i.e. use your ARX then process transfer
Arf confirms that Horizons servers WILL NOT be shut off
It's a one off process and there will be a time window for it…

The rest of the year

Update 12

new Mission
Stability
Optimisation

Update 13

Narrative
Stability
Optimisation

Update 14

major narrative
Stability

Update 15

key features

ED IS NOT DEAD

Still want to get guests and devs on
In-Game Events – what's happened this week?
04-May-3308 – Interview with Zachery Rackham
05-May-3308 – Commanders supply Didio completing Community Goal.
05-May-3308 – Professor Palin Wants Meta Alloys.
06-May-3308 – Marlinist Colonies receive their Starports
09-May-3308 – Rackham archives trillionaire status (Elon in the future anyone?)
10-May-3308 – TBC
Operation IDA :- Still awaiting thargoids to be cleared before starting hauling.
AXI – their three targets remain ;-

HIP 38225
Paucuman
Didio
Store Alert
Cobra MkIII PHARAOH GOLD (Also Red & White)
Cobra MkIII APOLLO WHITE (Also Black & Green)
Main discussion
Lave Radio's Reaction to the

Console Transfers.
The Plan for the future. (Was it enough for people to eat crow?!?)

Other content creator's reactions ;-

Obsidian ant – Cautiously welcomes the roadmap but is disappointed with the content.
Down to Earth Astronomy – Indicates that he thinks Elite is now a dying game because he doesn't see anything that will entice people back.
Buur Pit – Seems happy that new content has been confirmed for a year.
Loose Screws – Appear positive but are concerned about what appears to be a lack of content.
Hutton Orbital – Always Happy because they have mugs that we don't.
Yamiks – Has yet to post a reaction.
Recarrdo Gaming is quite positive about the whole thing.
Community Corner
https://forums.frontier.co.uk/threads/the-buckyball-racing-club-presents-on-the-rocks-7th-15th-may-3307-magic-8-ball-championship-race-4.602955/#post-9827600
https://edrushfleet.co.uk/2022/05/10/a-welcome-change-of-pace/ CMDR Homburger has also written a really good piece about his Buckyballing experience, which he does with all of the races.
The Endurance Expedition is still running until the 12th of may https://twitter.com/EnduranceExplo2
[SPVFA] Eden's Gate is the new permanent emplacement in Dryeia Blou JT-F C25-0. If you're deep in the black or on your way to Beagle, consider stopping by to offload your Cartographic data and ensure its safety before continuing on!
Trip Omega – Phase 4 is still continuing until 11th May.
Cmdr Britpacked reached out to let us know about an on foot PvP Tournament

Join our Discord to register and learn more!

Elite On Foot Combat Community (EOFCC) https://discord.gg/AcECzxwmsgRegister in the next message below and go to #deleted-channel for more info!

— Tournament start date —
14 May 2022
Any other business
Grant is doing a Eurovision "sweepstake" thing where you can sign up to back an entry and if they win you get bragging rights.
Shoutouts
Our sister station, Hutton Orbital Radio, Broadcasts on Thursdays from 20:30. You can tune in at twitch.tv/huttonorbitaltruckers or, for just the audio, at radio.forthemug.com/.

We have to mention the passing of Cmdr Thomassen (Rolf) who departed for the stars last friday. A commander who was instrumental for the Truckers winning Epsilon Indi, he will be missed.

For the discerning Commander who likes a bit of CQC action, check out the CQC Discord at "discord.me/elitedangerouscqc".
We're also giving a shout outs to the following Elite Dangerous podcasts which have appeared over the last year or are standard regular contributors;-

Algorab AM: An Elite Dangerous Podcast
Cannon Podcast
For Spanish Speakers there is the Elite Cast
The Guard Frequency (who do other space sims)

For those who want a literary discussion about Sci-fi and fantasy books. Please subscribe to the Dataslate podcast created by station commander Allen Stroud.
Following this we have "The Commander's Guide To The Galaxy" from Galnet News Digest's Cmdr Wotherspoon and Cmdr BeatleJude.
Thanks to those who have chipped in on Twitch chat and in-game commanders
Special Thanks to Cmdr ToCoSo, Jn Tracks and Allen Stroud who created the music used on the Show.