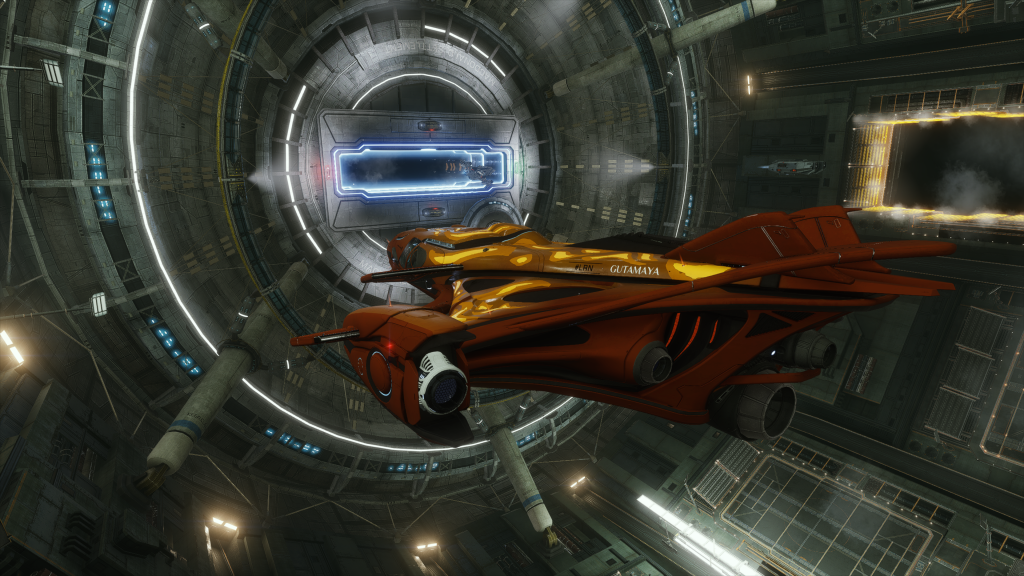 | | | |
| --- | --- | --- |
| Position | Crew Member | CMDR Name |
| Head of Health and Safety | Ben Moss-Woodward | Eid LeWeise |
| Staff Liaison Officer | Clare Good | Psykit |
| Chief Archivist | Colin Ford | Phoenix_Dfire |
| (in)Human Resources Director | Shan | Shan |
| | | |
| Tech Gibbon | Chris Mk IV | Newell Turner |
Download the episode directly from here.
Tonight's activity in-game
Development News – what have the devs said this week?
Frontier adds Ilse Howling as a Non-Executive Director

Worked for BBC as Head of Digital Marketing and Communication
Managing Director of Freeview

Created Freeview's Play on Demand

Monday 16:50 Update 11 Delayed even more!

From Paul Crowther : Due to an unforeseen issue we will be moving Odyssey Update 11 by a few days. We will keep you updated when we have more details to share.
Cmdr Coddiwompler: Will we need to return to a carrier admin system to equip optional modules?

Paul Crowther: You will not need to make any jumps to install the social spaces themselves, however the new services are like any other and must be installed in a system that has Carrier Facilities. If your carrier already has a shipyard, its on foot counterpart will already be installed.

Steam Charts for February are out. They show that the number of steam players are approximately 12% down on January's. However, we are still above July's figures by quite a margin. Hopefully the downward trend will change after Update 11.
In-Game Events – what's happened this week?
2nd March – Aegis Demands Reinstatement
3rd March – Delivery campaigns in the Alcor and Colonia systems will complete the six starports along the Colonia Bridge.
4th March – President Zachary Hudson has made a public broadcast regarding his proposal to remove the single-term limit of the Federal presidency.
7th March – ACT Disbanded Following Defeat of NMLA

The Alliance, Empire and Federation, have agreed to close down the Affiliated Counter-Terrorism unit.

8th March – TBA
Operation IDA – Currently Repairing Bering Port in Coalsa Sector KN-S b4-9
AXI – They're defending the three system this week are ;-

Gabia
Malanges
Lembass
Newsletter (every second show) [link]
https://twitter.com/EliteDangerous/status/1499803122759311370

https://dlc.elitedangerous.com/catalog/carrier

Federal Corvette Speedway Paintjobs (shown in Pink for Psykit)
Main discussion
Women in Gaming
Community Corner
Mostly Clueless
Name: nopil3os
Pronunciation: hmm. no-pee-lea-os ..? kinda like greek? (it's a character from X-Beyond the Frontier)
Message: DSS: display of areas with biologicals. I genuinely thought the blue was a shader bug and did not know how and where to look to scan biologicals.
Shoutouts
Xzanfr from the forums wants us to make something up about the update for him…
Our sister station, Hutton Orbital Radio, Broadcasts on Thursdays from 20:30. You can tune in at twitch.tv/huttonorbitaltruckers or, for just the audio, at radio.forthemug.com/.
For the discerning Commander who likes a bit of CQC action, check out the CQC Discord at "discord.me/elitedangerouscqc".
We're also giving a shout outs to the following Elite Dangerous podcasts which have appeared over the last year or are standard regular contributors;-

Algorab AM: An Elite Dangerous Podcast
Black Sky Legion (who also do other space sims as well as 'RL' science and tech bits)
Cannon Podcast
For Spanish Speakers there is the Elite Cast
The Guard Frequency (who do other space sims)

For those who want a literary discussion about Sci-fi and fantasy books. Please subscribe to the Dataslate podcast created by station commander Allen Stroud.
Following this we have the latest Galnet News Digest as provided by Cmdr Wotherspoon and Cmdr BeatleJude.
Thanks to those who have chipped in on Twitch chat and in-game commanders
Special Thanks to Cmdr ToCoSo, Jn Tracks and Allen Stroud who created the music used on the Show.