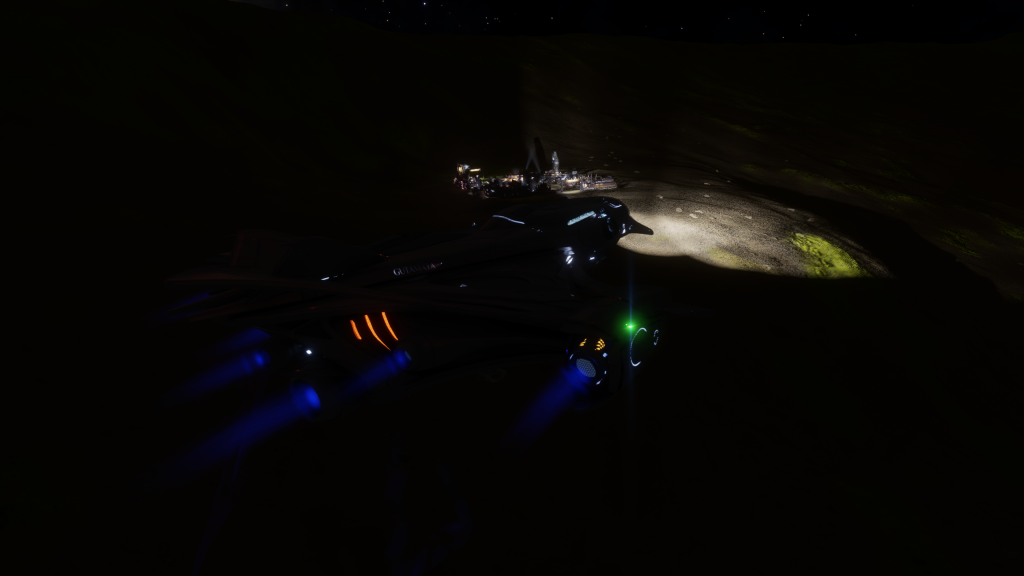 | | | |
| --- | --- | --- |
| Position | Crew Member | CMDR Name |
| Head of Health and Safety | Ben Moss-Woodward | Eid LeWeise |
| Staff Liaison Officer | Clare Good | Psykit |
| Chief Archivist | Colin Ford | Phoenix_Dfire |
| (in)Human Resources Director | Shan | Shan |
| Director of Pest Control | Ashley Devine | DrToxic |
| | | |
| Tech Sloth | Jan Chlupacek | Poutnik Santiago |
Download the episode directly from here.
But 1st
Commander Yannick is in the middle of a 12 hour stream raising money for the British Red Cross Ukraine Crisis Appeal

There's a donation button at: https://www.twitch.tv/commander_yanick/about
You can directly donate at: https://donate.redcross.org.uk
Development News – what have the devs said this week?
In-Game Events – what's happened this week?
24th February – Brewer Corp Augments Starport Services
24th February – Battle of Summerland Ends NMLA Threat
25th February – Mahon Reprimanded over Reorte Conflict
Community Corner
The next buckyball has been announced: https://forums.frontier.co.uk/threads/the-buckyball-racing-club-presents-the-aquarian-job-magic-8-ball-championship-race-2.599829/ Saturday March 19th 3308 at 00:00:00 GMT to Sunday March 27th at 24:59:59 GMT
Mostly Clueless
Domzila2112 (Dom zzillahh twenty one twelve)
When finishing a jump if you decelerate whilst it's finishing it'll bring you to a dead stop, saving you having to dodge a star's exclusion zone in a big slow ship.
Any other business
Lavecon is 100% happening however it will not be at the Sedgebrook Hall Hotel this year because of Scheduling Conflicts with the Grand Prix
Shoutouts
Our sister station, Hutton Orbital Radio, Broadcasts on Thursdays from 20:30. You can tune in at twitch.tv/huttonorbitaltruckers or, for just the audio, at radio.forthemug.com/.
For the discerning Commander who likes a bit of CQC action, check out the CQC Discord at "discord.me/elitedangerouscqc".
We're also giving a shout outs to the following Elite Dangerous podcasts which have appeared over the last year or are standard regular contributors;-

Algorab AM: An Elite Dangerous Podcast
Black Sky Legion (who also do other space sims as well as 'RL' science and tech bits)
Cannon Podcast
For Spanish Speakers there is the Elite Cast
The Guard Frequency (who do other space sims)

For those who want a literary discussion about Sci-fi and fantasy books. Please subscribe to the Dataslate podcast created by station commander Allen Stroud.
Following this we have the latest Galnet News Digest as provided by Cmdr Wotherspoon and Cmdr BeatleJude.
Thanks to those who have chipped in on Twitch chat and in-game commanders
Special Thanks to Cmdr ToCoSo, Jn Tracks and Allen Stroud who created the music used on the Show.