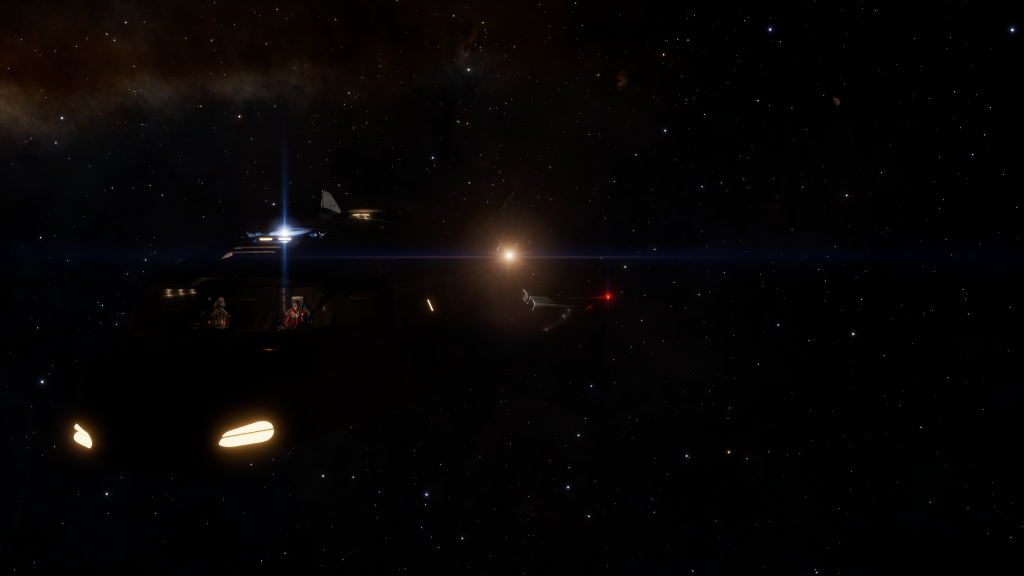 | | | |
| --- | --- | --- |
| Position | Crew Member | CMDR Name |
| Active Crew | | |
| Head of Health and Safety | Ben Moss-Woodward | Eid LeWeise |
| Staff Liaison Officer | Clare Good | Psykit |
| Chief Archivist | Colin Ford | Phoenix_Dfire |
| (in)Human Resources Director | Shan | Shan |
| | | |
| Tech Monkey | Norman MacArthur | Ventura_ |
Download the episode directly from here.
Development News – what have the devs said this week?
6th January – Console Hotfix plans and Light Catch Up
Steam charts numbers continue to rise, with the average player count higher than July last year.
In-Game Events – what's happened this week?
05-jan 3308 – Ram Tah's Revelations Halt Court Martial
06-jan 3308 – Colonia Bridge Project Launches Phase Three
07-jan 3308 – Imperial Intelligence Denies NMLA Connection
10-jan 3308 – Sirius Navy Unites with Alliance Defence Force
11-jan 3308 – Torval Mining Challenges Caine-Massey
Operation IDA – They fixed Rix Depot – Pleiades Sector IH-V c2-5 this week.
Anti-xeno Initative – According to thargoid.watch Pleiades Sector HR-W d1-74, Musca Dark Region PJ-P b6-1 in the coalsack and Evangelis in the witch head
Main discussion
our favourite tin foil hat / conspiracy theories for elite. Both in game and out
Community Corner
Performance Issues? You won't BELIEVE how much fps is gained with this ONE TRICK! | Frontier Forums

Deliberate clickbait title – which made me laugh
TLDR: Download 3DMigoto from github
Append the following to d3dx.ini

[ShaderOverrideBadPerformanceSmoke]
hash = cb9b58ca58c6c572
handling = skip

The High Wake – Elite Dangerous Animations Compilation: Catch Up 2
Over the past months, new animations about Odyssey and Horizons have appeared on the channel. And some of them, in my opinion, deserve to be included in the compilation. For those who have already seen everything – there is a small sketch about our beloved imperial rank grind in Ngalinn. And for those who are here for the first time – welcome!
Any other business
Ben – Space Docker VR – Space Docker VR on Steam
A "Newtonian physics" space-flight simulator for VR! Get in the cockpit, pilot a spacecraft, navigate hazardous environments, and compete with your friends to become the ultimate docker!

You play the part of a Blue Collar 'Docker' who flying a space equivalent of a fork lift truck, picking up cargo and delivering it where needed… Just don't ask what you're delivering…
Colin's Grumpy Bit
TLDR Squadron 42 might be 1 – 2 years away
Shoutouts
Docker's Charity Christmas Special is still available.
https://www.justgiving.com/team/BeyondDockers
Our sister station, Hutton Orbital Radio, Broadcasts on Thursdays from 20:30. You can tune in at twitch.tv/huttonorbitaltruckers or, for just the audio, at radio.forthemug.com/.
For the discerning Commander who likes a bit of CQC action, check out the CQC Discord at "discord.me/elitedangerouscqc".
We're also giving a shout outs to the following Elite Dangerous podcasts which have appeared over the last year or are standard regular contributors;-

Algorab AM: An Elite Dangerous Podcast
Black Sky Legion (who also do other space sims as well as 'RL' science and tech bits)
Cannon Podcast
For Spanish Speakers there is the Elite Cast
The Guard Frequency (who do other space sims)

For those who want a literary discussion about Sci-fi and fantasy books. Please subscribe to the Dataslate podcast created by station commander Allen Stroud.
Following this we have the latest Galnet News Digest as provided by Cmdr Wotherspoon and Cmdr BeatleJude.
Thanks to those who have chipped in on Twitch chat and in-game commanders
Special Thanks to Cmdr ToCoSo, Jn Tracks and Allen Stroud who created the music used on the Show.