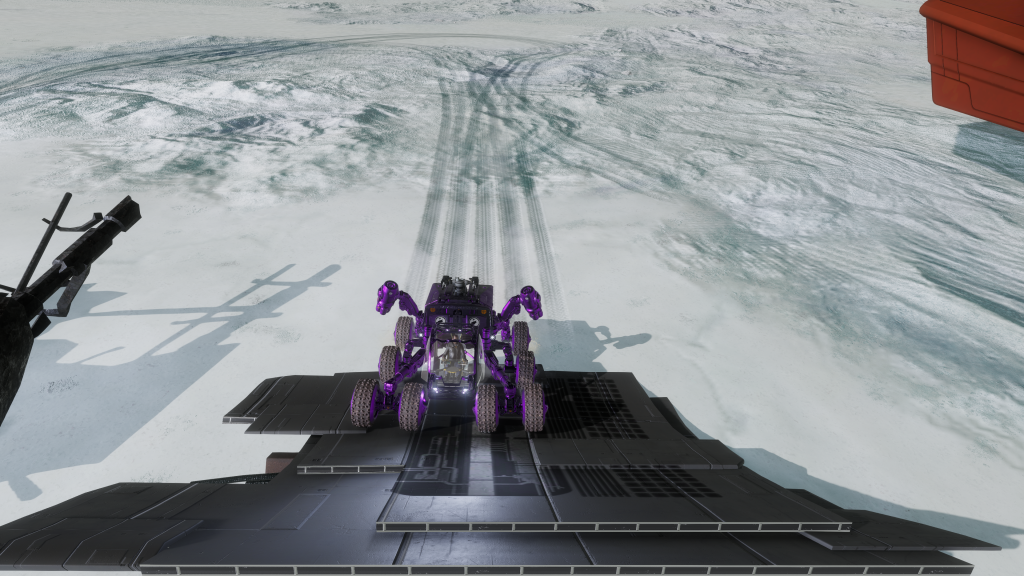 | | | |
| --- | --- | --- |
| Position | Crew Member | CMDR Name |
| Head of Health and Safety | Ben Moss-Woodward | Eid LeWeise |
| Staff Liaison Officer | Clare Good | Psykit |
| Chief Archivist | Colin Ford | Phoenix_Dfire |
| (in)Human Resources Director | Shan | Shan |
| Tech Gibbon | Chris Mk IV | |
Download the episode directly from here.
Development News – what have the devs said this week?
Not much since the latest update 9, although Arther has said that update 10 will be coming early january.
Good news as far as player numbers with Steam charts are concerned. Average player numbers are up 35% from the low point in September and peak player numbers are at their highest since June last year
The Features we know that are coming;-

There will be Updates 10 and 11.
Fleet Carrier interiors.
Some kind of new Base Defence mode.
New mission updates.
Continued optimisations and Bug fixes.
Development updates will return to normal at the end of this month.
In-Game Events – what's happened this week?
Winking Cat gave away tonnes of stuff (including free ships).

24th Dec -66-95
25th Dec -33-104
26th Dec 2-37

Galnet retrospective of the year (But missing part 3?)

01/01/3308 – Duvals gather for new year (Minus the Emperor).
03/01/3308 – The Alliance and Sirus Corp sign a defence pact.
04/01/3308 – Whistleblower Reveals Imperial Link to NMLA
Newsletter (every second show) [link]
Main discussion
Two parts

What are you hoping for (realistically) for Elite in 2022?

Carried over from the last episode :- Quick Discussion about the Lack of Console News triggered by :- https://www.youtube.com/watch?v=_tWLBrRzceQ by Guy Price.
Community Corner
Celebrate the end of the Comfy Canonn Cruise! The expedition followed in the steps of CMDR Marxanthius to visit all biological, geological and stellar pheno33mena the Milky Way has to offer—according to Canonn's knowledge to date and excluding atmospheric planets. After visiting 134 waypoints in 300 days and travelling over 500 thousand light years, Khonsu will return to Varati, the home of Canonn Research, completing the tour on Saturday the 8th of January. CMDR MalForTheWin, Twitch streamer and co-host of the Flight Assist podcast, will coordinate a mass jump in Elite: Dangerous Odyssey on PC from HIP 101166 to Varati, where CMDRs will gather to greet Khonsu on her arrival. If you want to join the fun, tune in to CMDR MalForTheWin's Twitch stream at 20:00 UTC next Saturday, the 8th of January. To help with instancing the event will happen in CMDR IvIePhisto's private group, please request access beforehand and join it for the event, then gather at CMDR Elirium's fleet carrier Angels' Share in HIP 101166 for the mass jump. If you got a fireworks launcher from the Winking Cat, be sure to bring it along!
Mostly Clueless
cmdrTerekhov : Would recommend getting a fuel scoop around the same size as your FSD. 1E does have a scoop rate of 18kg/s
Any other business
WTF :- Doctor Who x EVE Online: COMING SOON | Doctor Who
Shoutouts
Dockers is released!
https://www.justgiving.com/team/BeyondDockers
Beyond Dockers Xmas Special 2021 – YouTube
Our sister station, Hutton Orbital Radio, Broadcasts on Thursdays from 20:30. You can tune in at twitch.tv/huttonorbitaltruckers or, for just the audio, at radio.forthemug.com/.
For the discerning Commander who likes a bit of CQC action, check out the CQC Discord at "discord.me/elitedangerouscqc".
We're also giving a shout outs to the following Elite Dangerous podcasts which have appeared over the last year or are standard regular contributors;-

Algorab AM: An Elite Dangerous Podcast
Black Sky Legion (who also do other space sims as well as 'RL' science and tech bits)
Cannon Podcast
For Spanish Speakers there is the Elite Cast
The Guard Frequency (who do other space sims)

For those who want a literary discussion about Sci-fi and fantasy books. Please subscribe to the Dataslate podcast created by station commander Allen Stroud.
Following this we have the latest Galnet News Digest as provided by Cmdr Wotherspoon and Cmdr BeatleJude.
Thanks to those who have chipped in on Twitch chat and in-game commanders
Special Thanks to Cmdr ToCoSo, Jn Tracks and Allen Stroud who created the music used on the Show.