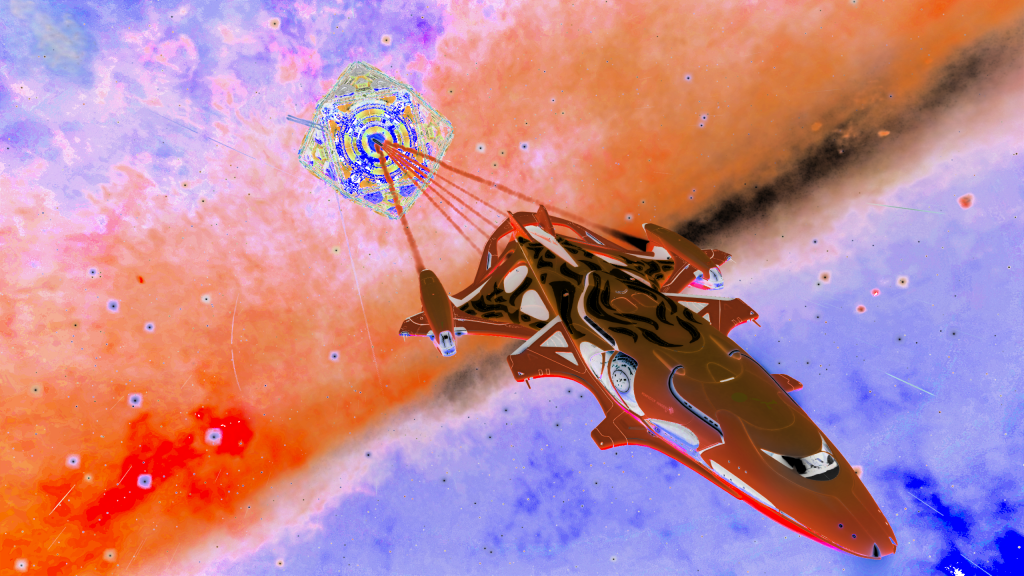 | | | |
| --- | --- | --- |
| Position | Crew Member | CMDR Name |
| Vice President of Health and Safety | Ben Moss-Woodward | Eid LeWeise |
| Director of all beings | Shan | Shan |
| Professional Trade Attaché | Souv | Souvarine |
| Trade Magnate | Mack Winston | Mack Winston |
| Chief Scientist | | Atrus 5060 |

Download the episode directly from here.
Tonight's activity in-game
Meet us in game outside of the Lave Space Dredger
Development News – what have the devs said this week?
Frontier on track on it's 2020 detailed roadmap,it's on target to continue the rapid cadence of high quality content updates since Horizons release in 2015
The Big game hunting on earthlike open beta will start next week.
DDF use to be expanded
Intra system jump gates to speed up in system travel.
Permanent Rolling Beta gets new Space Cat in game pets
In-Game Events – what's happened this week?
Lave radio power play power is now up to number two
Galnet online. Too much content too fast?
Buckyballers Lunar Race. Combined foot and Racing SRV on the Alec Turner made race track on the sea of tranquility.
Players complaining that if they rank up with the Federation, Empire or Alliance, it impacts their experience with the other superpowers
Players Gather at the Tionisla Orbital Graveyard to listen to the full audio drama (as produced by our very own Cmdr Thane) of the Dark Wheel
Newsletter (every second show) [link]
New Panther clipper ship kit on page 45 of news letter
Detailed lore snapshot – this week's is GalCop
Development insights – was super interesting to see how the Alliance military uniform design is coming along
A look back at the development timeline – how far we've come:

2015: no atmo landings
2016: volcanic planets and PS4/Xbox Cross play
2017: atmospheric planets and space legs
2018: fleet carriers and PS4VR support
2019: gas giants
Late 2020: Access to the Andromeda galaxy via the Raxxla Star gate and intra system jump gates
Main discussion
Moray Starboat. Is it worth it for underwater exploration, or are you better off scuba diving?
CQC. Are the bots too good for players?
The SRV variants – too many?
Gas mining on gas giants. Is this going to unbalance the game's economy?
Player Economy – EIC trading post is booming
Panther clipper multicrew with 4 commanders is amazing – 2 cmdr controlled fighters and 1 cmdr manning the turrets
Racing league has been a huge success in both fighters and SRV
What would elite be like if we hadn't had elite feet, atmospheric landings and regular dev diary updates by now..
Community Corner
2623 players banned for exploiting, cheating and toxic behavior
David Braben and sando shave off their mirror universe beards for Charity
Great to see Will and Stephen racing their hoverbikes across that volcanic world in the Frontier Livestream last week
Distant Dinosaurs got off to a great start, cataloguing 342 new species of procedural life on the stunning new planets they've discovered.
Save The Hutton Truckers. Now intra system jump gates are going to be a thing, the truckers are worried that hutton orbital will become "just another corilois". Appeals to Frontier to remove the free Anaconda to reduce panic buying of hutton mugs.
The Serious Lavecon Covid-19 update.
Also ECM has been postponed – but there will be a virtual ECM, including Artemis Bridge Crew, Stephen Benedetti and community streamers, and the raffle!
Shoutouts
Our sister station, Hutton Orbital Radio, Broadcasts on Thursdays from 20:30. You can tune in at tv.forthemug.com/ or, for just the audio, at radio.forthemug.com/.
For the discerning Commander who likes a bit of CQC action, check out the CQC Discord at "discord.me/elitedangerouscqc".
Thanks to those who have chipped in on Twitch chat and in-game commanders