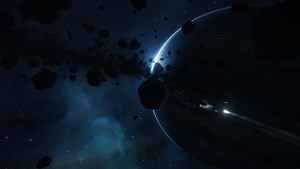 Betta the Beta you know
Aired 30 October 2018
Audio versions
Download the episode directly from here.
---
Crew Members
Head of health and safety : Ben Moss-Woodward – Cmdr Eid LeWeise
Chief Archivist : Colin Ford – Cmdr phoenix_dfire
Chief Bar Steward : Grant Woolcott – Cmdr Psykokow
(In)Human Resources Director : Shan – Cmdr Shanaeri
Lavian Space Program Director : Andy Barnes – Cmdr Kurgol
Intrepid Journalist : Cmdr Souvarine
Show Notes
Development News

Beyond – Chapter Four – Beta is live!


Patch Notes

Awwww – Krait – Fixed the engine boost SFX sounding like 'Hello'
Added a new space bar, "The Orange Sidewinder"

If you'd like information as the beta progresses, you can also subscribe to our Beyond – Chapter Four Beta newsletter by clicking here.
Laurence Oldham's message, you can also read that here.

In Game Events

Operation IDA – Has almost finished Kipling Orbital , Will be selecting a new target next week.
AXI – With HIP 9141 was hit last week, the targets are Wayutabal – Kaiser Terminal, Negrito – Steakley Station and Iota Pictoris A – Barmin Dock. Hydra's can be found in Celaeno and Merope. The Ageis Mega ships are in the Ngaiawang and Opet for some high paying scout killing missions. Rumours are that the thargoid kill count is still 5000 in order to save a system.

Main Discussion

Have you looked at the Beta Yet?

Community Corner

Shoutouts

Privateers Alliance for Epilepsy Awareness

Please join Privateers Alliance in November as they raise awareness and money for epilepsy organizations in the US and UK. There are a number of members in PA and across the wider Elite community who are directly affected by epilepsy, either themselves, or  their loved ones.

To that end, this November, they are supporting the charities Epilepsy Action and Epilepsy Foundation.