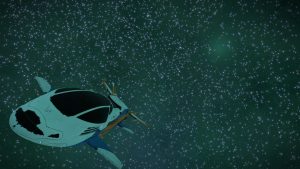 Meet in the distant horizon
Aired 17 April 2018
Audio versions
Download the episode directly from here.
---
Crew Members
Director of Pest Control : Ashley Devine – DrToxic
Head of health and safety : Ben Moss-Woodward – Cmdr Eid LeWeise
Chief Bar Steward : Grant Woolcott – Cmdr Psykokow
(In)Human Resources Director : Shan – Cmdr Shanaeri
Knight Extruder Operator : Andy Barnes – Cmdr Kurgol
Fleet Logistician : Olivia Vespera
Show Notes
Development News

Main Discussion

Community Corner

In Game Events

Shoutout

Lavecon 2018 is 8th – 10th June

Gold Camping and Platinum upgrades going on the website on Thursday at 6pm.  Camping price per person £105. Price per pitch £5.