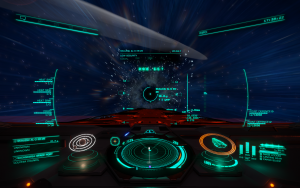 Don't look back in anger (but we did)
Aired 8 November 2016
Audio versions

Download the episode directly from here.
---
Crew Members
Head of Health and safety : Ben Moss-Woodward : Cmdr Eid LeWeise
Head of Entertainment : Chris Jarvis : Cmdr Thane
Head of Station Archives : Colin Ford : Cmdr PheonixDFire
Chief Bar Steward : Grant Woolcott : Cmdr Psykokow
Show Notes
Main Discussion

Rant: Just died. I'm ******* done, Frontier. Fix your god damn game.

TLDR: Having Engineer Commodities makes you a magnet for pirates and interdictions, despite being essentially worthless.

Also I have a 200cr bounty on my head and am fighting a pirate lord with > a million. But NOOOO the authorities want me

Also I needed a wee whilst landing. The station killed me. And so on

Community Corner

Coriolis.io has moved to

coriolis.edcd.io

The author of Coriolis.io has taken a break from active development, however the development has been picked up by the

Elite: Dangerous Community Developers

and has been

updated

to cover 2.2 changes (Ships, Modules and Engineering Mods)

New Alien Crash Site: @ HIP 17403 A 4 A(-34.9831, -141.4127)

Shoutouts

Qohen Leth from the CCN for the EXCELLENT Colonia Patch he sent me

Pixel Bandits

After one of our usually outstanding crew members misheard the target location of our last 24 hour charity stream, we're plotting a trip from Hudson Orbital to Hutton Orbital for our Winter event.

Bring party supplies! Beer, Liquor, Wine, Performance Enhancers, Personal Weapons… whatever you like!