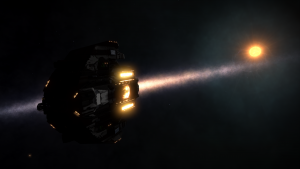 Flying without notes!
Aired 25 September 2018
Audio versions
Download the episode directly from here.
---
Crew Members
Station Commander : Allen Stroud – Heldaban Kel
Head of health and safety : Ben Moss-Woodward – Cmdr Eid LeWeise
Chief Bar Steward : Grant Woolcott – Cmdr Psykokow
(In)Human Resources Director : Shan – Cmdr Shanaeri
Lavian Space Program Director : Andy Barnes – Cmdr Kurgol
Show Notes
In Game Events

Main Discussion

Exploring Lave with Cmdr Stroud

Community Corner

Leesti has been UA Bombed and are asking for help getting their systems back monline
Lavecon 2019 is 4th – 7th July.