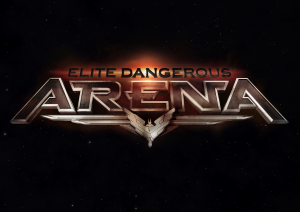 The Speculation Engine is in full gear, what do we think we will see in 2.4?
Aired 16th February 2016
Audio versions

Download the episode directly from here.
Show Notes:
Introductions Fozza / Jarvis hit Frontier Towers

Development News

Newsletter

#111

Elite Horizons 2.0.0.6 released today – Lot of CQC fixes, a couple of smaller fixes to the main game –

https://forums.frontier.co.uk/showthread.php?t=232819

Although this item does stand out –  

i Sola Prospect in the Brestla star system now always stocks all ships and modules

Sadly does not fix forming Squads for CQC – it's still a large unsorted list!
CQC Mayhem will run for four weeks, beginning on Tuesday February 16 and ending on Tuesday March 15 . Take part in intense PVP action in custom-built arenas set within the Elite Dangerous galaxy. Equip a unique loadout on your craft and earn XP to unlock new weapons, modules and abilities. Simply select Start and then CQC from the main menu in Elite Dangerous or Elite Dangerous: Horizons to get started.
Quick Overview
Fly agile fighters and go head-to-head against the galaxy's greatest pilots in PVP dogfights – easy to pick up controls reward your skills with more to master for the ultimate combat edge. Choose your ship, customise your loadout and prepare for instant Arena-based action to earn the right to be called Elite.
Please note: All customers who buy Elite Dangerous: Arena from the Frontier Store will receive a discount equal to their original purchase price, when upgrading to either Elite Dangerous or the Elite Dangerous: Deluxe Edition.
David Braben talks to PC Gamer about Elite : Arena

http://www.pcgamer.com/david-braben-on-arena-and-the-future-of-elite-dangerous/

Dev Update Michael Brookes

– Leading on from last week's "Personalisation" with this week's "Progression" –

5 Levels of rep with minor faction Hated, Disliked, Neutral, Liked, Allied with a new one being added between Neutral and Liked

Rewarded with in game rewards but also within the narrative, Maybe your contact saying well done your rep has increased with us.

Mission givers change as you progress up or down the ranks.

Mission givers express what affects the success or failure of that mission has on their minor faction.

Last week I mentioned that we had some more huge weapons coming, but without providing any details, so we have huge beam and pulse laser and multi-cannons being added. There will also be a new large multi-cannon.

Topic of the week – Wild Speculation – What is 2.4 Update ?

Jason Carthes (facebook) this is what 2.4 gonna be about (walking fpv)  but just in our ships as a teaser for the new season 3.0. My guess

Invasion?
Community Corner

OOgie Boogie PvP League Advert – In Episode 98 Folder

Emperors Disgrace? Chased out of home system, challenged with 1 month to regain control.

https://www.reddit.com/r/EliteDangerous/comments/45x2nt/triple_elite_group_emperors_grace_no_longer/

Have contact EG for a reaction.

EG – Triple Elite Status Player Group (means they have the ear of the devs)

Home system Novas flipped by Diamond Frogs

Large population therefore took a month to flip

one or two wings of three doing activity daily for a month to flip, no response at any point from EG

Kermit "Big Frog" Laphroaig reporting on Reddit gives EG a month unhindered access to reset the system because EG and the Frogs go way back.

https://www.youtube.com/watch?v=XE7WPstMzsM

– Proper gravity exists. An orbit of Enceladus with engines off. (Thanks for Kerash for that one)

Latest Update on the RPG and the Tabletop game – https://www.youtube.com/watch?v=On_wmRhGCR0