Lave Radio Episode 405 "Continuing Aftermath" – 16/08/2022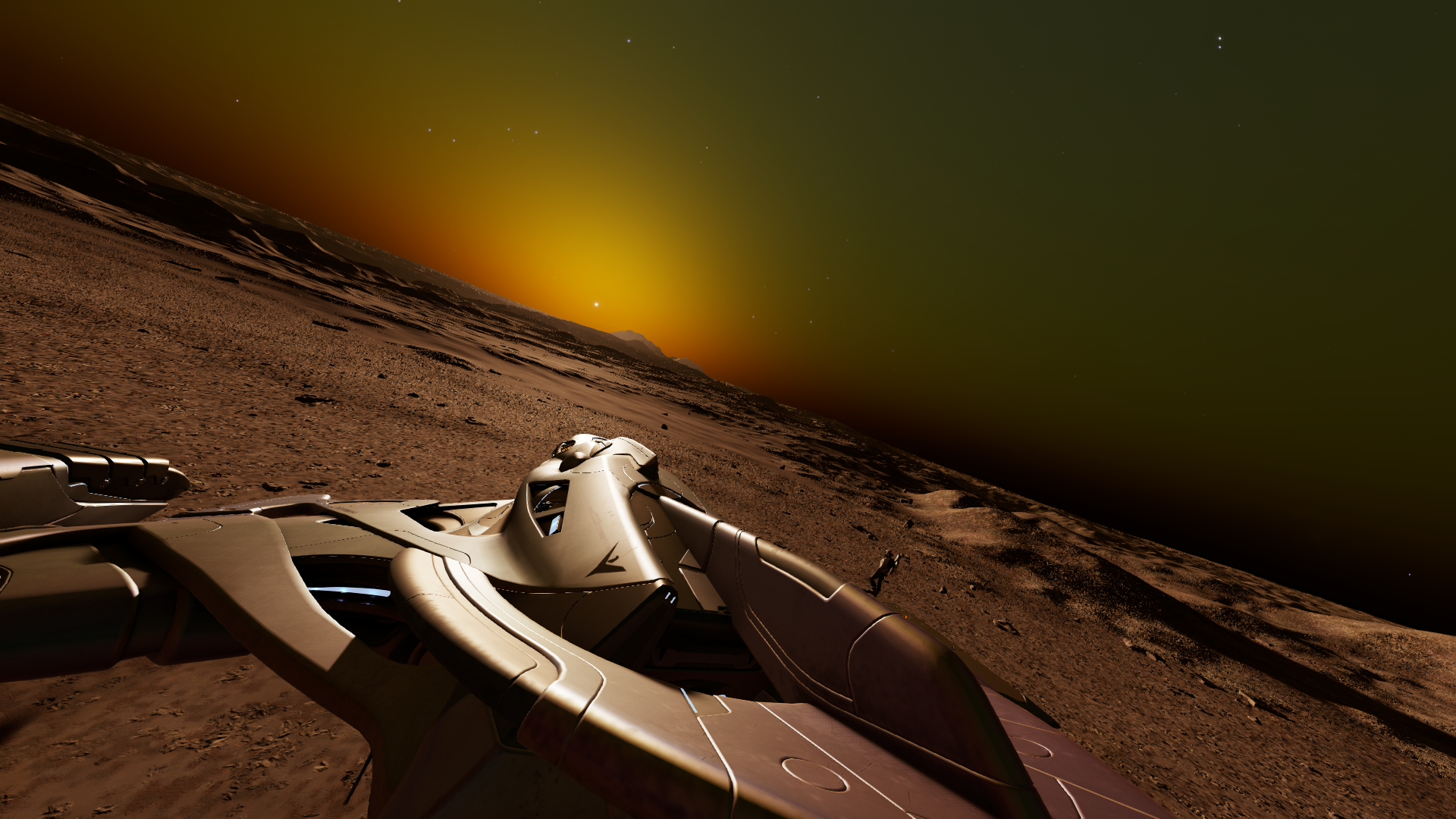 | | | |
| --- | --- | --- |
| Position | Crew Member | CMDR Name |
| Head of Health and Safety | Ben Moss-Woodward | Eid LeWeise |
| Staff Liaison Officer | Clare Good | Psykit |
| Chief Archivist | Colin Ford | Phoenix_Dfire |
| (in)Human Resources Director | Shan | Shan |
|  |  |  |
| Tech Monkey | Norman MacArthur | Ventura_ |
|  |  |  |
| Guests |  |  |
| Stunt Car Driver | Cmdr Alec Turner | Cmdr Alec Turner |
Download the episode directly from here.
Development News – what have the devs said this week?
DB-OBE Semi Retires

CEO transition – David Braben moves to a new role on the Board of President and Founder, as Jonny Watts is promoted to CEO after 10 years as Chief Creative Officer
"Frontier is very important to me, and I am delighted to be able to pass on my CEO responsibilities to the exceptionally talented Jonny Watts, who I know will do a terrific job. He has the perfect combination of creative leadership and gaming vision to build on the excellent momentum in the business. I am looking forward to my new role at Frontier, and this change enables me to focus on our longer-term strategic opportunities."

Horizons players can not see the new more aggressive Thargoids etc in HIP 22460
Frameshift Live #14 – https://www.youtube.com/watch?v=GddBD63–IU

Bruce, Arf, Zac and Sally talk to

Update 13.1 update on Friday – https://www.elitedangerous.com/news/elite-dangerous-post-update-13-fixes
Discovery Scanner 15/08/2022 – https://www.elitedangerous.com/news/discovery-scanner-15082022
Bruce and Sally have confirmed that Horizons 4.0 will be a separate instanacing from both Horizons 3.8 and Odyssey. That went down well on the forums.
In-Game Events – what's happened this week?
Store Alert (every second show) [link]
Viper MK IV – Accelerator Skins
Main discussion
More stuff about Update 13 and the ongoing plot
Community Corner
Unclassified Relics… Cmdr Zorba Dundee


CMDR AlexxxA on twitter is the latest in a long line of folks tinkering with the Thargoid scream in audio programs and has come up with some interesting results we won't share it on stream to avoid spoilers however we will include the link here: https://twitter.com/cmdr_alexxxa/status/1559605181418962945?s=20&t=ByXT5He2SFqP6uBWJmHsuw
Operation Wych Hunt Update – megaships moving, Mbooni permits…
Mostly Clueless
From Domzila2112 – To collect stuff in your srv it must be targeted.
Competition!
Elite Dangerous were kind enough to to give us some Azimuth Ruthless skins, we gave away the FDL skin last night to a commander who shot @bwoodward (other people just shot me for fun!) However we still have an Eagle and a Krait Mk II skin (wot no Chieftain Arf?)

You can win these by sending something creative about Tuesday's events to info@laveradio.com, be it a Drabble, a limerick, a pun, etc
For example Commander Terekhov from the FuelRats submitted this…
There was an old man called Salvation,
Who hated the whole Thargoid nation,
His weapon backfired,
And Thargoids were ire'd,
That silly old man called Salvation
Shoutouts
Episode 7 Valuable Assets Part Two of The Dex Legacy, is the last in the current series – it will premiere next week (23/08/2022) at 20:00. For more information on The Dex Legacy goto thedexlegacy.com.
Our sister station, Hutton Orbital Radio, Broadcasts on Thursdays from 20:30. You can tune in at twitch.tv/huttonorbitaltruckers or, for just the audio, at radio.forthemug.com/.
For the discerning Commander who likes a bit of CQC action, check out the CQC Discord at "discord.me/elitedangerouscqc".
We're also giving a shout outs to the following Elite Dangerous podcasts which have appeared over the last year or are standard regular contributors;-

The Guard Frequency (who do other space games )

Following this we have the latest Galnet News Digest as provided by Cmdr Wotherspoon and Cmdr BeatleJude.
Thanks to those who have chipped in on Twitch chat and in-game commanders
Special Thanks to Cmdr ToCoSo, Jn Tracks and Allen Stroud who created the music used on the Show.