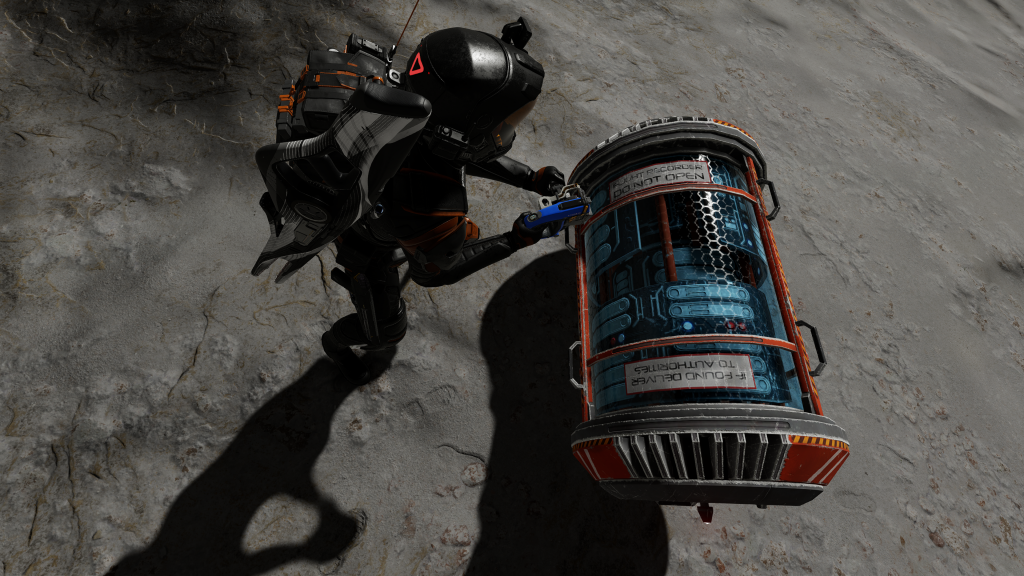 | | | |
| --- | --- | --- |
| Position | Crew Member | CMDR Name |
| Staff Liaison Officer | Clare Good | Psykit |
| Chief Archivist | Colin Ford | Phoenix_Dfire |
| (in)Human Resources Director | Shan | Shan |
| Squee in Chief | John Virgo | Kerrash |
| Tech Gibbon | Chris Mk IV | Newell Turner |
Download the episode directly from here.
Development News – what have the devs said this week?
Issue 6 – "Automated Accounts Influencing BGS and Powerplay": Omission from the Top 20 Issues Report | Frontier Forums
Frontier Financial report..

FY21 saw the announcement (in June 2020) and release (in May 2021) of Elite Dangerous: Odyssey on PC, our most ambitious development project to date: the addition of first-person on-foot gameplay into our 1:1 galactic simulation of the whole Milky Way. This meant bringing the human scale to a galaxy nearly 100,000 light years across. Completing this large and complex expansion without the benefits of face-to-face collaboration was challenging, and despite a successful alpha period, unfortunately the launch was hindered by connectivity issues, and this turned the positive reception of the alpha to one of negativity. Despite its initial challenges, hundreds of thousands of players are enjoying the experience. I am delighted with the underlying achievement by our team, and remain confident that more and more players will upgrade to Odyssey over time as we continue to refine the experience.
…
The overall reception to this major content update has been disappointing, but we are confident that as we improve and enhance the Odyssey experience that we will see more and more Commanders engaging with the expansion.


Thursday – (194) Elite Dangerous Narrative Roundtable – YouTube — PSYKIT
Monday – Elite Dangerous Update 7 Progress | Frontier Forums

Abandoning a Mission causes the CG to be abandoned – FD are working on a fix for this and want it to be in update 7 – there for pushing update 7 back a week

Tuesday

Megaship interior, work in progress pic
In-Game Events – what's happened this week?
I'll go through the weeks events.
Anti-Xeno Initiative have added a new rank https://wiki.antixenoinitiative.com/en/Ace-Rank-Rework
Store Alert
OK
Main discussion
The ongoing plot, where do we think all this is headed and what additional features or gameplay do you think it could bring?
Community Corner
Mark Jones (@NzJonesy) Tweeted us about them having issues on their X-52 pro due, perhaps to the 32 button bug. According to the default keymaps buttons 32+ are below the green screen on the throttle, so perhaps remove the bindings from there or as a test don't use the Saitek X52 keybind program? We've not been able to reproduce it, so if they could send a mail to info@laveradio.com", with more info perhaps we, or some expert waggler can help.
Mostly Clueless
From J Cruze
"Greetings commanders o7,

Touching back on this week's episode where the supercruise drop out tip was given, I have another that's helpful.

On approach to the target destination, and you've gotten to the point where you're at your ""6 second distance"" speed and your throttle is in that sweet spot, keep an eye on your speed.

Once you hit less than 1 Mm/sec speed, you can fully throttle up again which allows you to speed up to approach the destination quicker, without going too fast to drop out.

This is particularly helpful if you are being chased in supercruise, and don't wish to wait around to be interdicted while your ship is going the speed of smell waiting for the drop range to be reached."
Psy's Smutty Butts
I have bits!
Any other business
For those that love Space sims. The best two (IMHO) Star Trek games have been released on GOG. Star Fleet III and Bridge Commander (Originally done by the same team that did X-wing)
https://twitter.com/FlightAssist_ED/status/1437831562184347649?s=20
Shoutouts
Our sister station, Hutton Orbital Radio, Broadcasts on Thursdays from 20:30. You can tune in at twitch.tv/huttonorbitaltruckers or, for just the audio, at radio.forthemug.com/.
For the discerning Commander who likes a bit of CQC action, check out the CQC Discord at "discord.me/elitedangerouscqc".
We're also giving a shout outs to the following Elite Dangerous podcasts which have appeared over the last year or are standard regular contributors;-

Algorab AM: An Elite Dangerous Podcast
Black Sky Legion (who also do other space sims as well as 'RL' science and tech bits)
Cannon Podcast
For Spanish Speakers there is the Elite Cast
The Guard Frequency (who do other space sims)
New Worlds: Zero Prep – Eid, Kai and Souv talk about all the stuff we can't talk about on our primary creative outlets.

For those who want a literary discussion about Sci-fi and fantasy books. Please subscribe to the Dataslate podcast created by station commander Allen Stroud.
Following this we have the latest Galnet News Digest as provided by Cmdr Wotherspoon and Cmdr BeatleJude.
Thanks to those who have chipped in on Twitch chat and in-game commanders (IN GAME: Miggles, Kerrash, VIMES III)
Special Thanks to Cmdr ToCoSo who created the music for the Introduction of the Show