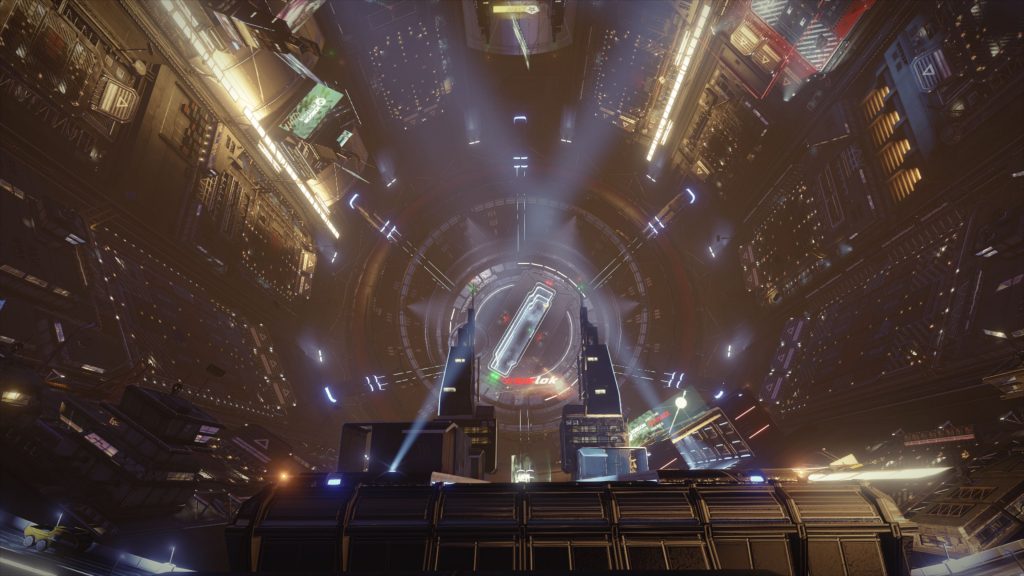 | | | |
| --- | --- | --- |
| Position | Crew Member | CMDR Name |
| Head of Health and Safety | Ben Moss-Woodward | Eid LeWeise |
| Chief Archivist | Colin Ford | Phoenix_Dfire |
| (in)Human Resources Director | Shan | Shan |
| Deputy Trade Attaché | Souv | Souvarine |
| Tech Gibbon | Chris Mk IV | Newell Turner |
Download the episode directly from here.
Development News – what have the devs said this week?
Starting this week, every wednesday at 15:00 GMT, the CM team will start a Ask Me Anything thread on the forums. Forum users can post questions which will be answered by the CM team to the best of their knowledge.
Elite Dangerous on the Epic Store
Similar Ship design – Has SC stolen the ASP explorer? A new ship has appeared in SC which (from the front at least), looks exactly the same as Our famous explorer ship. Even David Braben commented on the similarity.
In-Game Events – what's happened this week?
Marlonist Terrorists attacked the Federation this time to kill their captured activists before they could spill the beans. Those Marlonist Terrorists are not making friends are they?
Newsletter (every second show)
Newsletter 306 – Includes Championship racers, Fatherhood podcast (Another one), Black Friday sale till the 26th of November (30% off). Asp and Sidewinder Skins.
Main discussion
Frontier Game Balancing

Community Goal double engineered models
Community Corner
TDW update

The Dark Wheel expanded from Phra Lak (expect to land DEC 3rd) after that there are like 2 more expansions to get to 509. We will next expand to the Sol Test site. And are currently working climbing in Arque and Lave (we are #2 in both).

Kai Zen adds "We fully intend to conquer Lave system and install @𝐸𝒾𝒹 𝐿𝑒𝒲𝑒𝒾𝓈𝑒 – 𝐵𝑒𝓃 as the puppet Emperor of that system then get drunk, forget it was a joke and spend the next decade or so following his every order…"

Operation IDA leaves its mark on the Galaxy

On the 18th November, Operation Ida welcomed the esteemed CMDR AstroSnufkin back to the Bubble! AstroSnufkin departed from Malthus Terminal – Pleiades Sector HR-W d1-41, home of Operation Ida, on April 6th, 2020 to make his mark on the galaxy. Equipped with a trusty Sidewinder and a 33.65 ly jump range, he set off on a mission to trace the Operation Ida logo upon the galaxy! 31,081 jumps later, he has completed his mission and we at Operation Ida are pleased to share his accomplishment with the greater Elite community!
Below are some stats from his journey:

Jumps: 31,081
Distance: 924,576.24 LY
No dockings, repairs, Fuel Rats or Hull Seals calls
FSD injections used: 312 – 128 Basic, 81 Standard, 103 Premium
No neutron supercharging (as ship has no AFMU)
Bottom point of the logo is Pleiades Sector HR-W d1-41. Then logo was centered vertically at Sag A*, so the diameter is ~52470 ly.
Undocked from Malthus Terminal 6th of April 3306 at 20:18 game time, docked back there 18th of November 3306 at 23:39.

Video Drawing It https://www.youtube.com/watch?v=RPqYr6zaQFg&feature=youtu.be

StuartGT, chief moderator of the EliteDangerous Reddit group is holding a competition with lots of prizes. One of which is to be a guest presenter on Lave Radio (god help you!).
Distant Worlds 3 Update

TLDR It's being looked into
It may happen when it happens (currently it's looking 50/50 for start of Odyssey)
They are working with 'An Author' to get some story into it
They are working with FD
Once Odyssey is released, info on those events will be posted on the FleetComm discord server.

HCS Voice Packs: There is the Free voice pack available over at HCS Voice Packs. The voice pack done by the Lovely Kate Russel is available at the HCS Website.
Grats to Mal4thewin for getting his Twitch Partnership
Any Other Business
Star Wars Squadrons is having a lot of updates including the addition of the B-wing, a 'Balanced' Tie Defender and a new map to dogfight and destroy enemy capital ships around.
Shoutouts
Baz from Special Effect had a stroke recently, he's in good spirits, but it's looking like a long road a head
Dave Pearson, (who had been arranging nice things for Baz) managed to slip, fall, break his arm in two places and dislocated his elbow… He then managed to beat the Hospital's Rugby Team who had been trying to get things back where they should have been, and eventually had to be knock out, allowing a team of the NHS' best 8 to re-assemble things correctly. We here at Lave Radio would like to officially call him a pillock and are glad to see he's managed to break free from the Hospital and has been spotted walking around with a twitch purple cast that Frontier Developments specially gifted him for watching their stream even before it had been broadcast…
Our sister station, Hutton Orbital Radio, Broadcasts on Thursdays from 20:30. You can tune in at twitch.tv/huttonorbitaltruckers or, for just the audio, at radio.forthemug.com/.
For the discerning Commander who likes a bit of CQC action, check out the CQC Discord at "discord.me/elitedangerouscqc".
For those who want a literary discussion about Sci-fi and fantasy books. Please subscribe to the Dataslate podcast created by station commander Allen Stroud.
Following on from this we have the Galactic News Digest as provided by Cmdr Wotherspoon.
Thanks to those who have chipped in on Twitch chat and in-game commanders