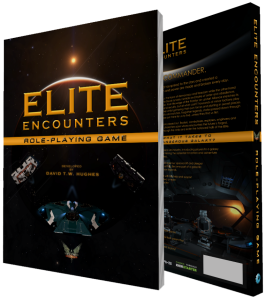 Those of you who have been following Elite:Dangerous since the Kickstarter, will know of the original RPG project by Dave Hughes at Daftworks. Well, after five years of struggle, The Elite Encounters RPG has been approved for release and digital copies of the game are now available for sale at the Daftworks Store.
All of us at Lave Radio wish to send our congratulations to Dave as we know how much effort, blood, sweat, tears, coffee and late nights he's put into this project (with a little bit of help from our own Colin Ford, among many others).
We have three episodes using the game and they can be found at:
Cheers Dave. o7 Commander
P.S. Colin (PhoenixDfire) says play the vehicle combat rules; they're awesome.