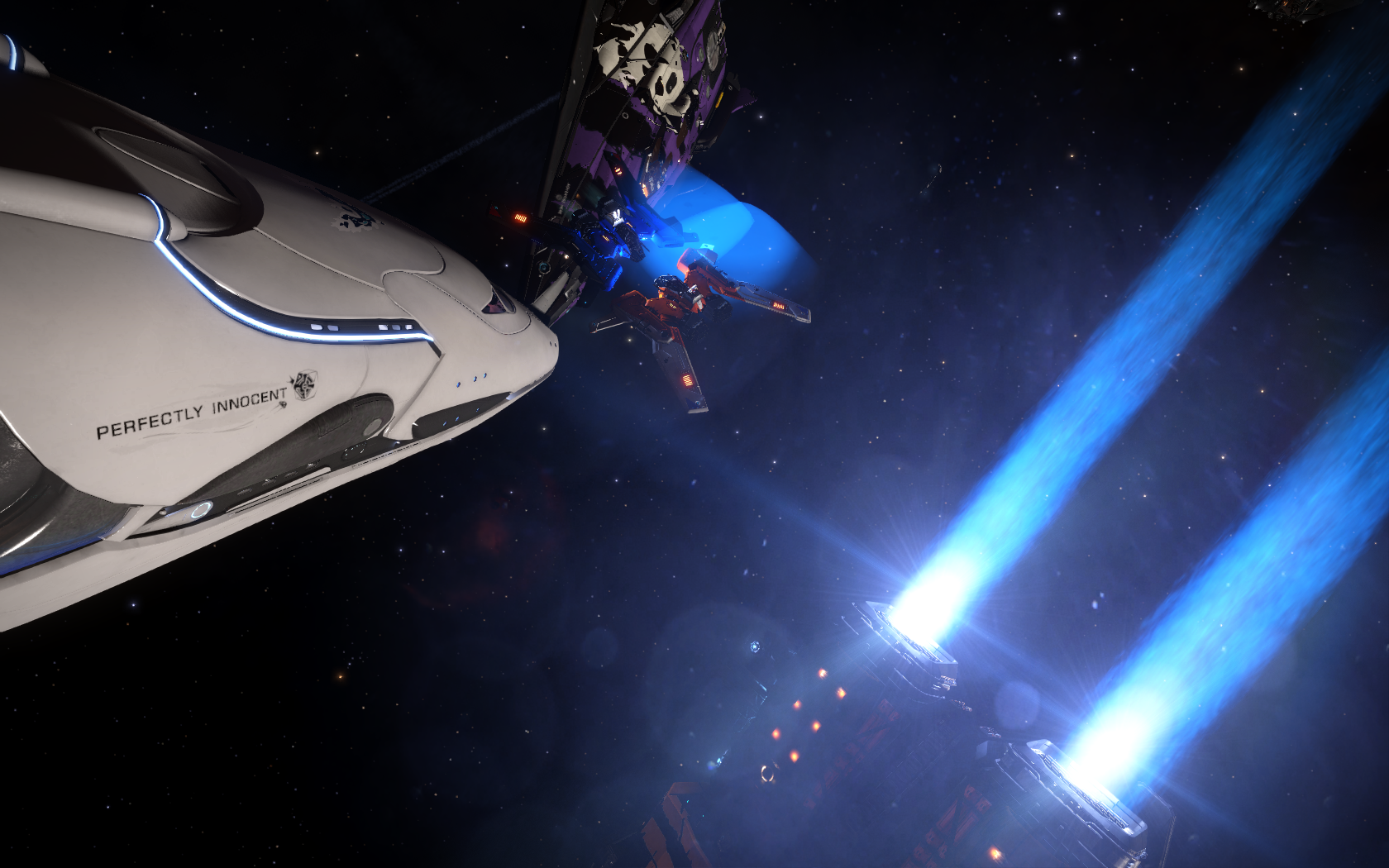 Air Quoting Seasons it's just a switch
Aired 11 April 2017
Audio versions

Download the episode directly from here.
---
Crew Members
Head of health and safety : Ben Moss-Woodward – Cmdr Eid LeWeise
2nd Technician : Chris Forrester – Cmdr Fozza
Head of Entertainment : Chris Jarvis – Cmdr Thane
Chief Archivist : Colin Ford – Cmdr phoenix_dfire
Chief Bar Steward : Grant Woolcott – Cmdr Psykokow
Show Notes
Development News

David Braben AMA

David's responses: https://www.reddit.com/user/DavidBraben
Subscription model changing
'Space legs' being worked on
PS4 was playable at Pax East
New SRVs in later season
Mining improvements in later season
CQC take-up bad so not working on it (my paraphrase)
DBOBE would love to see mission which require use of smaller ships
DBOBE generally flies an AspX

In game events

Community Corner

Update regarding the events of 29.04.3303

If Salomé is captured by hostile players, and they offer her a chance to surrender, she may be receptive to it. Her acceptance of surrender obviously depends on her captors being open to negotiating a bounty with those groups or individuals who have placed them. Her captors may simply decide to kill her there and then and be done with it. But at least there is now a middle-ground option on the table that gives roleplayers an avenue to make an impact in the end game narrative.