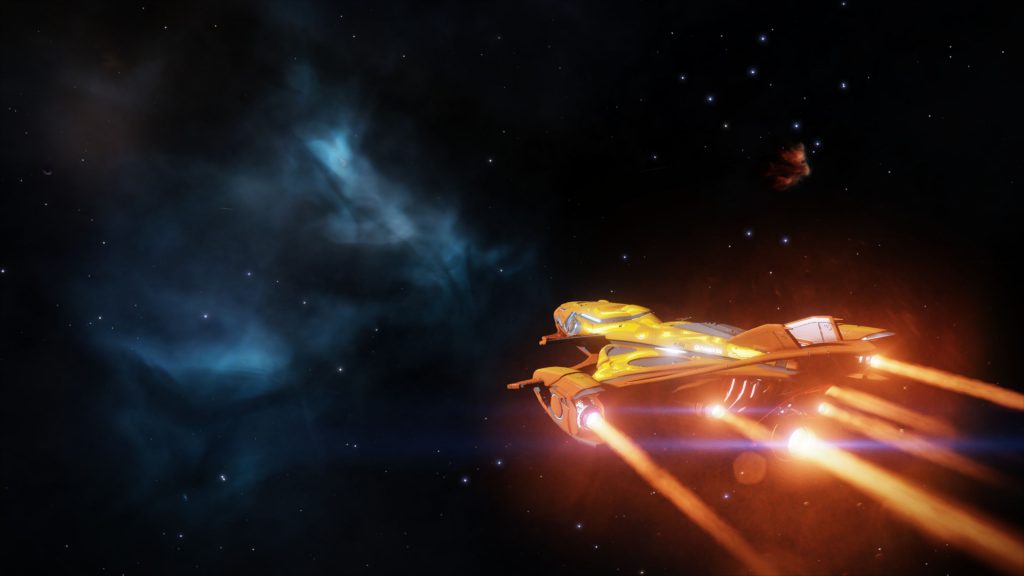 | | | |
| --- | --- | --- |
| Position | Crew Member | CMDR Name |
| Head of Health and Safety | Ben Moss-Woodward | Eid LeWeise |
| Chief Archivist | Colin Ford | Phoenix_Dfire |
| (in)Human Resources Director | Shan | Shan |
| Tech Monkey | Norman MacArthur | Ventura_ |
| | | Mack Winston |
| | | Atrus5060 |

Download the episode directly from here.
Development News – what have the devs said this week?
In-Game Events – what's happened this week?
Operation IDA – Hayashi Orbital – HIP 9141
Anti-Xeno Initiative – Still no new thargoid attacks apart from the pleiades and witch head nebula.
Powerplay – The top three powers remain unchanged this with Mahon, Arrisa and Princess Blue Haired still in the top spots. Arrisa appears to be under quite a heavy attack this week and could have some turmoil systems by the end of this cycle.
CQC – Having talked to folks on the CQC discord, it appears that since the new option to launch CQC from the Comms Panel has appeared, it's now a lot easier to find matches. CQC wait times are down from half an hour (worst case example) to a couple of minutes.However, there does appear to be the occasional issue with the CQC lobby. If you get this, please report it to the issue tracker.
The Dark Wheel is now about 69% in LFT 926. They had a bit of a loss when the BGS shenanigans caused us to lose a minor faction in 926 (Fong Wang) and that was replaced by a new faction who cost us 5% by popping in (as that's how BGS does). There is a Player Faction in LFT 926 who are sympathetic of the Dark Wheel's experiment and are graciously staying at the bottom in that system whilst TDW expands. Hopefully – Despite the setback TDW will expand again this week essentially beginning their quest! The Initiative was mentioned on Thursday's live Stream and encouraged people to get onboard. As ever – no official comments on anything – but YAY for community driven content! Incase you didn't see it here is a clip qued up to the spot: https://www.twitch.tv/videos/654579657?t=00h12m46s
Newsletter (every second show)
Frontier Releases some nice ship skins! (Black Osiris)
Main discussion
Economy Reset?
Community Corner
Boonlabs Explain how to shoot an SRV into Space – https://www.youtube.com/watch?v=T5HiV0TXdpU&feature=youtu.be

By Boonlabs, Featuring Alec Turner (SRV) and the Buurs on Video
Ingredients

1 Cliff
1 ship (to be shot)
1 ship containing a Cannon with the "Force Shell" Experimental Effect on it
1 SRV (or other Object I.E. Biowaste

Method

Place the Target Ship on the Edge of the Cliff
"Park" the shooting ship underneath the target ship. So that it's shots will hit the underside of the target vessel.
Shoot the Target ship "storing up enough force shell charge" until you have reached the desired power levels
Jump the SRV on to the roof of the Target Vessel

Sagi Issue 27!
Parallel Worlds 10 has been released.
Flight Assist, a new fan-made weekly podcast hosted by CMDRs psykit and Mal For The Win went live on Monday! We'll be interviewing CMDRs from across the EliteDangerous Community. Head to flightassistpodcast.com for more info, and start listening Jun 22nd!
Shoutouts
Our sister station, Hutton Orbital Radio, Broadcasts on Thursdays from 20:30. You can tune in at tv.forthemug.com/ or, for just the audio, at radio.forthemug.com/.
For the discerning Commander who likes a bit of CQC action, check out the CQC Discord at "discord.me/elitedangerouscqc".
Thanks to those who have chipped in on Twitch chat and in-game commanders