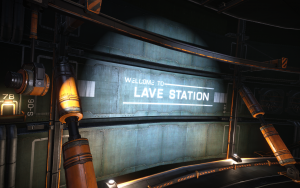 Rescue from Ahmed Enterprise!
Aired 25 July 2017
Audio versions
Download the episode directly from here.
---
Crew Members
Station Commander : Allen Stroud
Head of health and safety : Ben Moss-Woodward – Cmdr Eid LeWeise
Chief Archivist : Colin Ford – Cmdr phoenix_dfire
Chief Bar Steward : Grant Woolcott – Cmdr Psykokow
Show Notes
Development News

Frontier Community Meet

August 24, 2017
Cologne (Alongside Gamescom)

Professor Palin is putting out a call for Thargoid Artifacts for study (Resistant Cargo racks are recommended for this one) Palin Mission
PS4 Patch 1.05 – Patch
Beigie Plague – No fixes or ETA yet, very complex thing to fix but they are looking at it (https://forums.frontier.co.uk/showthread.php/362836)
The debate over removing the infinite honk at the Explorer's thread has had Sandro weigh in ;- https://forums.frontier.co.uk/showthread.php/364129-Explorers-would-you-consider-giving-up-on-the-infinite-honk-for

To be clear, the reasons I would like to replace the honk and eyeball scanning would not be to drag out exploration time, but to give the game play:

A modicum of player-skill, along with a suitable minor skill-based reward
A feeling of verisimilitude, that you're operating advanced sensor equipment like a boss
Satisfying processes, improved visual/audio/interactions
A reduction required super cruise travel, so you only need to travel to a planet if you're definitely interested in investigating it

Planet Coaster has had some Universal Movie "sets"… SPECULATION will the next project's IP be a Universal Movie? Jurassic Park is coming out in 2018…

Community Corner

The Elite Playstation guys over at /r/ElitePS on reddit are asking cmdrs to fill in a small questionnaire to figure out the general composition of the ED community.