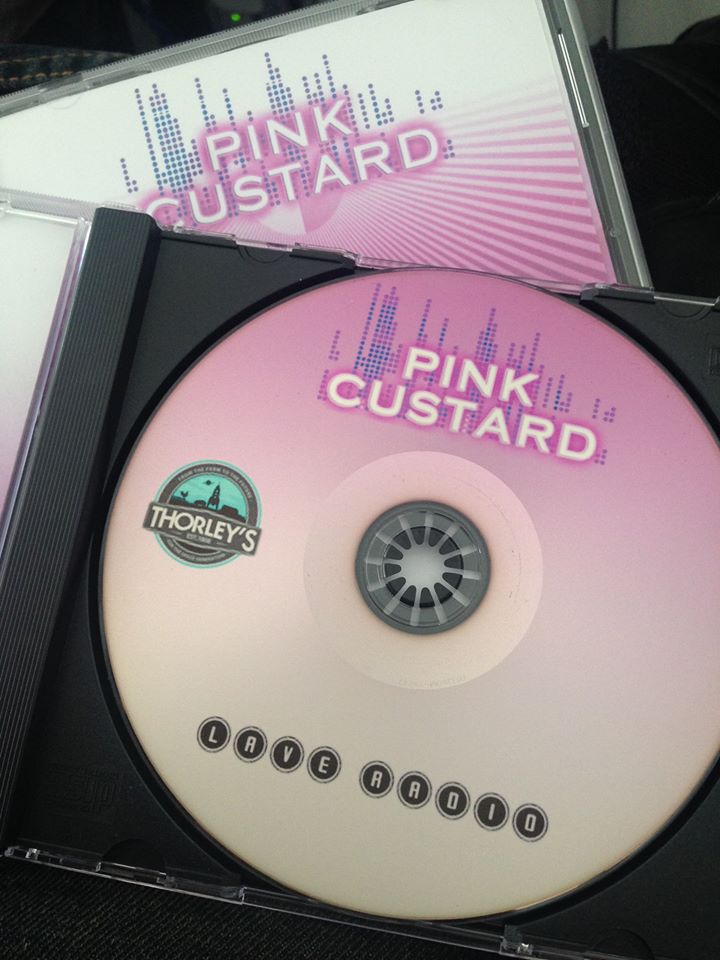 Now this is a fantastic competition for you to possibly win a CD copy of the AMAZING Pink Custard song "Lave Radio".
This song was a backers reward for supporting the Strangeness in Space podcast, and now you are wondering what this is all about.. well S.i.S. is
"What would happen if Sophie, the manager of a NASA Space Centre gift shop, and Trev and Simon, two idiots claiming to be a 1980s styled synth pop duo called Pink Custard, were thrown together with a stressy computer robot called LEMON on board a damaged space craft, lost in a distant universe, orbiting Planet Mirth?"
The song you can listen to below via Soundcloud and IF you want the chance to win it on CD, then enter in two ways.
1. Email info@laveradio.com with the subject #laveradiolistentodaydio
OR
2. Tweet us @laveradio using the hashtag #laveradiolistentodaydio
Entries Close Monday 10th August 2015 at NOON (BST)
Winners will be announced on the show Tuesday night 8:30pm (BST)
Good luck and here… remind yourself of the Awesomeness that is Pink Custard… with Lave Radio!