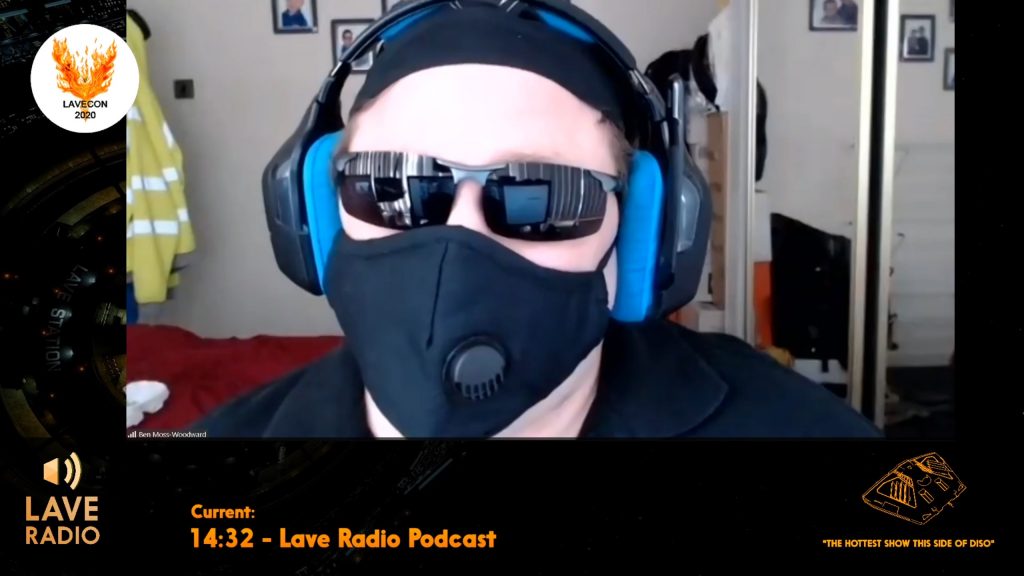 | | | |
| --- | --- | --- |
| Position | Crew Member | CMDR Name |
| Active Crew | | |
| Head of Health and Safety | Ben Moss-Woodward | Eid LeWeise |
| Chief Archivist | Colin Ford | Phoenix_Dfire |
| Chief Bar Steward | Grant Woolcott | Psykokow |
| (in)Human Resources Director | Shan | Shan |
| Deputy Trade Attaché | Souv | Souvarine |
Download the episode directly from
here
.
Main discussion
Lavecon 2020
I was going to ask what your impressions are of the last year in elite and then the good but salt mountain ideas?
Questions
Comment from : CMDR SquirrellyPEZ

Greetings from Texas, USA.

Here's my idea for the salt mine, credit problem and increase the danger. Have the pilots federation take a cut of income as insurance costs. For a triple elite pilot, say 50% for a fully engineered ship and 25% for an unmodified ship. 5% for a new pilot. Make the insurance policy adjustable only after ship destruction to avoid abuse, this will probably lead to credit laundering via a carrier. Not sure how to get around that. If you choose a less costly policy the pilots federation will pay for less of the rebuy, and engineered modules will only be replaced with full coverage. Or maybe require material cost to cover engineered modules. Hope I got a chuckle and some sodium.

CMDR SquirrellyPEZ
Shoutouts
Our sister station, Hutton Orbital Radio, Broadcasts on Thursdays from 20:30. You can tune in at tv.forthemug.com/ or, for just the audio, at radio.forthemug.com/.
For the discerning Commander who likes a bit of CQC action, check out the CQC Discord at "discord.me/elitedangerouscqc".