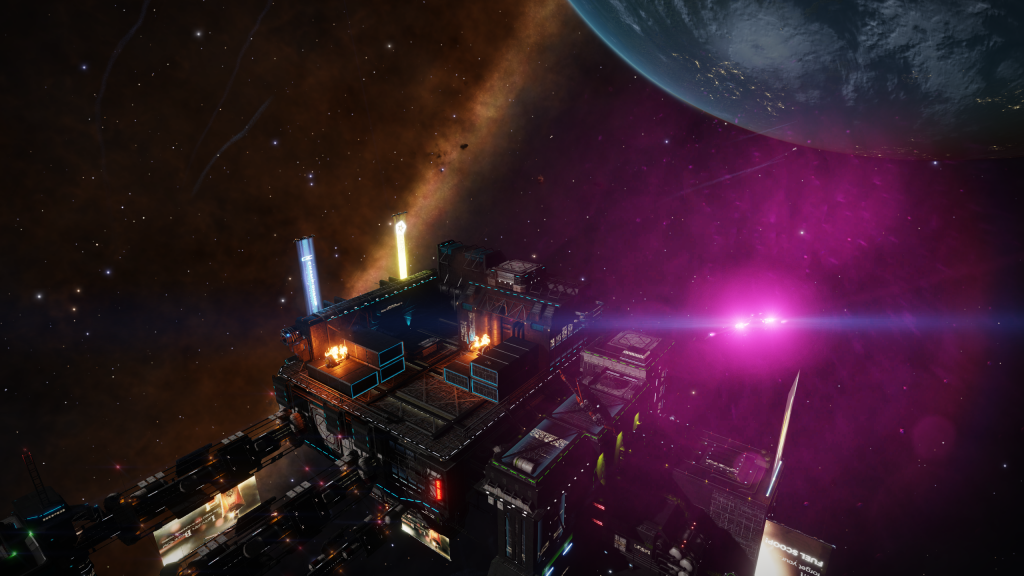 | | | |
| --- | --- | --- |
| Position | Crew Member | CMDR Name |
| Head of Health and Safety | Ben Moss-Woodward | Eid LeWeise |
| Chief Archivist | Colin Ford | Phoenix_Dfire |
| Chief Bar Steward | Grant Woolcott | Psykokow |
| (in)Human Resources Director | Shan | Shan |
| Squueeeezzzzzer with Friends | John Virgo | Kerrash |

Download the episode directly from here.
Development News – what have the devs said this week?
2020 Still on track for 2020, despite Financial Results discussion 2021

Financial Report

"A new release for the group's Elite Dangerous sci-fi simulation game is also planned for 2021."

Paige

"Hey Commanders, we just wanted to take a moment to reassure you all that the 2020 update isn't delayed and still on track for release. The article referred to in the OP is discussing the 2021 financial year. We hope this helps clear the situation up for you!"
In-Game Events – what's happened this week?
Main discussion
5 Years since Elite Dangerous when Live? Five Years since the launch party?

Speculation time with Kerrash 🙂
Community Corner
Would you have preferred it to exclusively sign up for Either the Federation or the Empire? By the time our next episode is released, the event will be over, so what did you think and what did you think they could do to improve on?
Questions
Were were asked if there is going to be a fourth season of Escape Velocity. Chris has confirmed that it is in development but there's nothing to say just yet.
Shoutouts
Next month Operation Ida is holding it's 2nd Annual HAULiday Haul which commemorates the 2 year of the initial attacks by Thargoids in 3303 & the 2nd Thargoid/Human War as well as our origin as a group. We'll be fundraising for the cancer Research Institute and holding events during the 4 weeks of the Hauliday Haul including a one day station repair, convoys, races etc. last years Haul was a lot of fun and we were able to get the word out regarding what we do to the community, engage people in various activities and even raised over $1100 as well.
In addition, The Anti-Xeno-Initiative is also 2 Years old and on Thursday the 21st of November 10:00 and 23:00 UTC, they're flying around Asterope, Calaeno and Sterope II in a Hyperdiction Hunt. Contact them on the Anti – Xeno Initiative Discord.
Our sister station, Hutton Orbital Radio, Broadcasts on Thursdays from 20:30. You can tune in at tv.forthemug.com/ or, for just the audio, at radio.forthemug.com/.
For the discerning Commander who likes a bit of CQC action, check out the CQC Discord at "discord.me/elitedangerouscqc".
Thanks to those who have chipped in on Twitch chat and in-game commanders