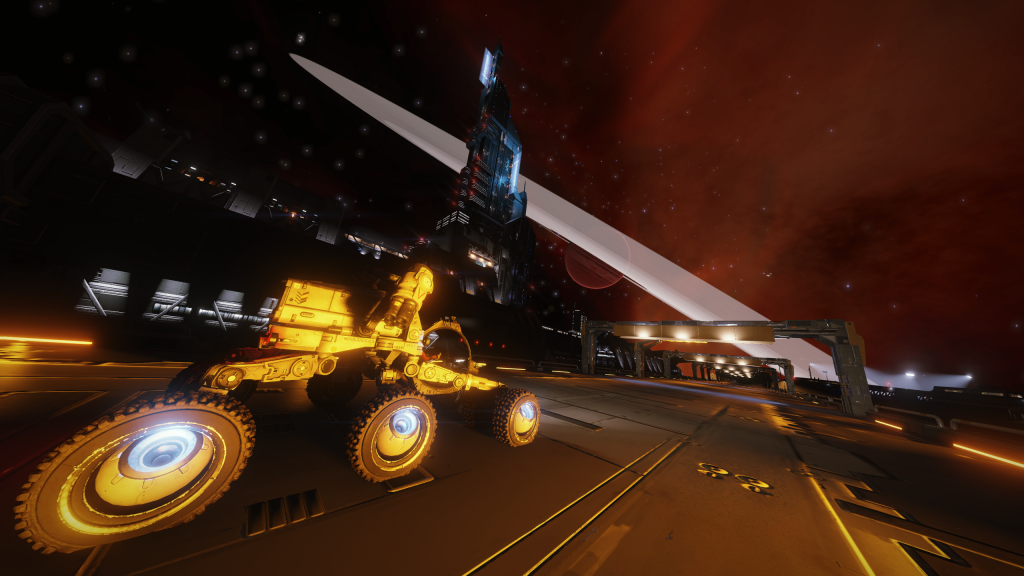 Crew Members
Head of health and safety : Ben Moss-Woodward – Cmdr Eid LeWeise
Chief Archivist : Colin Ford – Cmdr phoenix_dfire
(In)Human Resources Director : Shan – Cmdr Shanaeri
Lavian Space Program Director : Andy Barnes – Cmdr Kurgol
Deputy Trade Attaché : Souv – Cmdr Souvarine
Tech Monkey: Cmdr Ventura
The Minty Hole : Karen Fishwick
Mr Plow : Cmdr Ray Tracer

Download the episode directly from here.
Development News
In Game Events
RayTracer to talk about being a "King Fisher" in DW2
Main Discussion
Rampant Speculation – What is the one small thing that you like to see in the game?

Looking For Wing.
Cmdrs with Notoriety visible on the Galaxy Map (Like your friends are).
The Free Anaconda Bar.
NPC and player ships look the same on the scanner
Required Toilet Breaks (So Commanders can decorate their own Bathroom in less than 12 months)
Cockpit kits
Elite Version 2.
Community Corner
Shoutouts