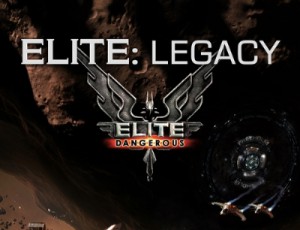 Welcome Commanders.
Fancy winning a hard back copy of the fantastic new official Elite: Dangerous novel Elite: Legacy signed by the author?
For your chance to win you need to write a Drabble (a 100 word story – not including the title) featuring in some way Lave Station.
There are no rules for content or cannon, be as creative as you like.
Michael Brookes has kindly accepted the role of judge (subject to there not being millions of entries, the man has a game to develop!)
Maximum of 3 entries per contestant.
Drabbles will be read out by our own Grant "Psykokow! on the "Abrakadrabble Show" after the competition closes.
Competition will close on Sunday the 15th of February with the winner being announced shortly after.
Post your entry as a comment on this page, or send them direct to info@laveradio.com.
Write On Cmdrs!