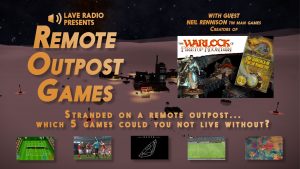 Remote Outpost Games is a podcast celebrating the best video games in history, stranding industry figures on a remote getaway and asking them to justify which 5 games they would take with them to await rescue.
In this episode, hosts Christopher Jarvis and John Stabler talk to Neil Rennison, Creative Director and founder of Tin Man Games, to talk through his favourite games as well as his history of bringing Choose Your Own Adventure games to mobile/PM, their official license with Fighting Fantasy and their epic PC adapation of The Warlock of Firetop Mountain, which recently gained its first premium DLC "Goblin Scourge." Listen now and enjoy.
Audio versions
Download the episode directly from here.
Related Links