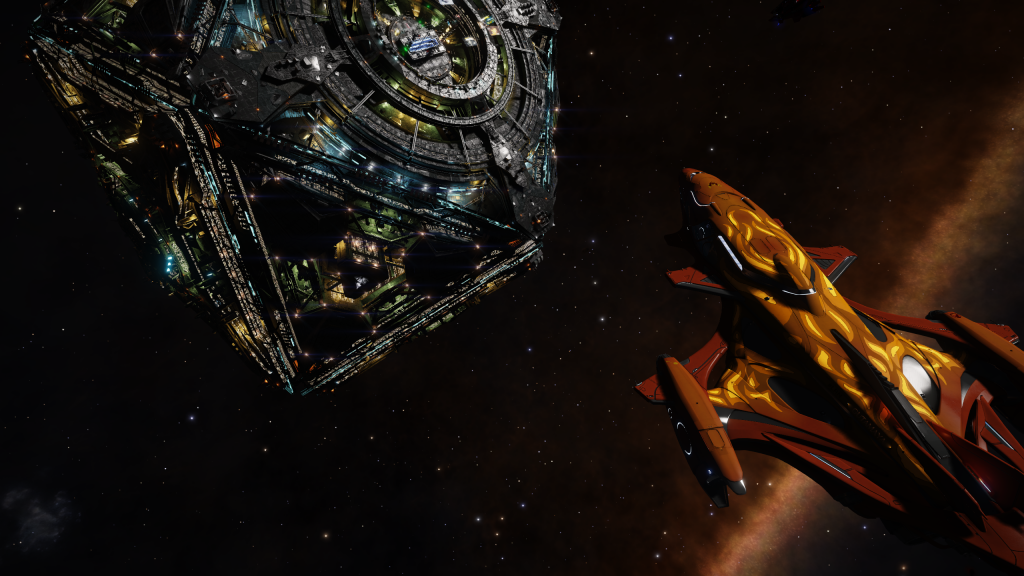 | | | |
| --- | --- | --- |
| Position | Crew Member | CMDR Name |
| Head of Health and Safety | Ben Moss-Woodward | Eid LeWeise |
| Chief Archivist | Colin Ford | Phoenix_Dfire |
| (in)Human Resources Director | Shan | Shan |
| Deputy Trade Attaché | Souv | Souvarine |
| Tech Gibbon | Chris Mk IV | Newell Turner |
| Thargoid Cowboy | Alec Turner | Alec Turner |
Download the episode directly from here.
Development News – what have the devs said this week?
Discovery Scanner: Planetary Tech ft. Dr Kay Ross

Tuesday Stream Supercruise News #24

Toilets Confirmed for Odyssey
Arf has checked Pomeche 2c and has confirmed that it's changed… BUT it still has big canyons and craters
CMDRs won't instance with Odyssey (higher PEGI rating) CMDRs on non-atmos planets because of rating restrictions (gunfire etc)
In-Game Events – what's happened this week?
Victory for Federal Forces Against Jupiter Division – Jupiter Captured
Rare Goods Required for Galactic Summit – CG
Lakon Spaceways HQ Moves to Alioth System
Hudson and Winters Confirmed for Galactic Summit.
Alliance Protests Triggered by Cancelled Election – Mahon and his rival will be at this Summit too.
Main discussion
Dr Ross's Q&A
Community Corner
SAGITTARIUS EYE?
Turning the Wheel – TDW is now in war for ownership of Sol test site system so will be looking to expand soon after the war.
Any other business
Mention the quartet store alert song contest 🙂
Shoutouts
Our sister station, Hutton Orbital Radio, Broadcasts on Thursdays from 20:30. You can tune in at twitch.tv/huttonorbitaltruckers or, for just the audio, at radio.forthemug.com/.
For the discerning Commander who likes a bit of CQC action, check out the CQC Discord at "discord.me/elitedangerouscqc".
For those who want a literary discussion about Sci-fi and fantasy books. Please subscribe to the Dataslate podcast created by station commander Allen Stroud.
We're also giving a shout outs to the following Elite Dangerous podcasts which have appeared over the last year or are standard regular contributors;-

Loose Screws
Elite Week
Flight Assist
For Spanish Speakers there is the Elite Cast
Cannon Podcast
Fatherhood Podcast.
The Guard Frequency (who do other space sims)
Algorab AM: An Elite Dangerous Podcast

Following this we have the latest Galnet News Digest as provided by Cmdr Wotherspoon and Cmdr BeatleJude.
Thanks to those who have chipped in on Twitch chat and in-game commanders