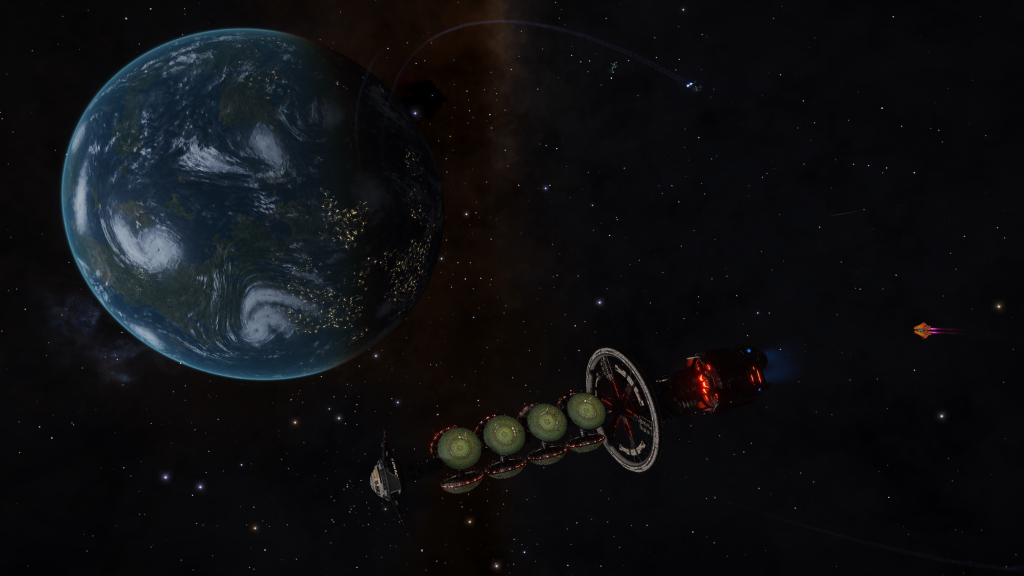 | | | |
| --- | --- | --- |
| Position | Crew Member | CMDR Name |
| Head of Health and Safety | Ben Moss-Woodward | Eid LeWeise |
| Chief Archivist | Colin Ford | Phoenix_Dfire |
| Chief Bar Steward | Grant Woolcott | Psykokow |
| (in)Human Resources Director | Shan | Shan |
| Deputy Trade Attaché | Souv | Souvarine |
| His Antness | Anty McAntFace | Obsidian Ant |

Download the episode directly from here.
Development News – what have the devs said this week?
In-Game Events – what's happened this week?
Operation IDA – Presently repairing Guidoni Enterprise – HIP 9599
Main discussion
Completed Beta – impressions.
Community Corner
Deep Space Support Array

 The DSSA is a project to deploy a network of support Carriers all over the galaxy to help explorers in their deep space travels; roughly one Carrier per galactic region (plus a few more on the Z axis around the galactic centre). Those Carriers, offered by individuals, groups, factions or squadrons, would remain in a fixed and public location for at the very least a full year, open to all, with at least refuel and repair services, at the lowest price (other services are at the owner's liberty). Beacons in the profound night, they would form a mesh of safe harbours for anyone who would need a rest stop.
A small team of Sagittarius Eye members have launched Cosmonaut, a free monthly online magazine for Star Citizen: https://cosmonautmagazine.com/. Issue 1 went live on April 12th. We're this week's featured creator on the CIG newsletter: https://robertsspaceindustries.com/comm-link/citizens/17560-This-Week-In-Star-Citizen
The Latest Sanctimonious Story – 3305-3306
Questions
Using the present proposed mechanics, what scenarios would you think a fleet carrier could be used for?
Shoutouts
Our sister station, Hutton Orbital Radio, Broadcasts on Thursdays from 20:30. You can tune in at tv.forthemug.com/ or, for just the audio, at radio.forthemug.com/.
For the discerning Commander who likes a bit of CQC action, check out the CQC Discord at "discord.me/elitedangerouscqc".
Thanks to those who have chipped in on Twitch chat and in-game commanders