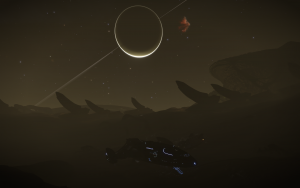 Blow Dry with that new vacuum sir?
Aired 4 July 2017
Audio versions

Download the episode directly from here.
---
Crew Members
Head of health and safety : Ben Moss-Woodward – Cmdr Eid LeWeise
Head of Entertainment : Chris Jarvis – Cmdr Thane
Chief Archivist : Colin Ford – Cmdr phoenix_dfire
Show Notes
Development News

Engine Colours

Blue
Cyan
Green
Orange
Pink
Purple
Red
Yellow

In Game Events

Community Corner

Shoutouts

Massive thanks to all the Lavecon Volunteers and wonderful attendees, the team could not run the event without the support of the community. There will be a questionnaire sent out to find out if you had a good time and what we can do better next time.  The provisional dates for Lavecon 2018 is June 8th – 10th.    Lavecon 2017 was Sponsored by ED:RPG and ED Tracker!