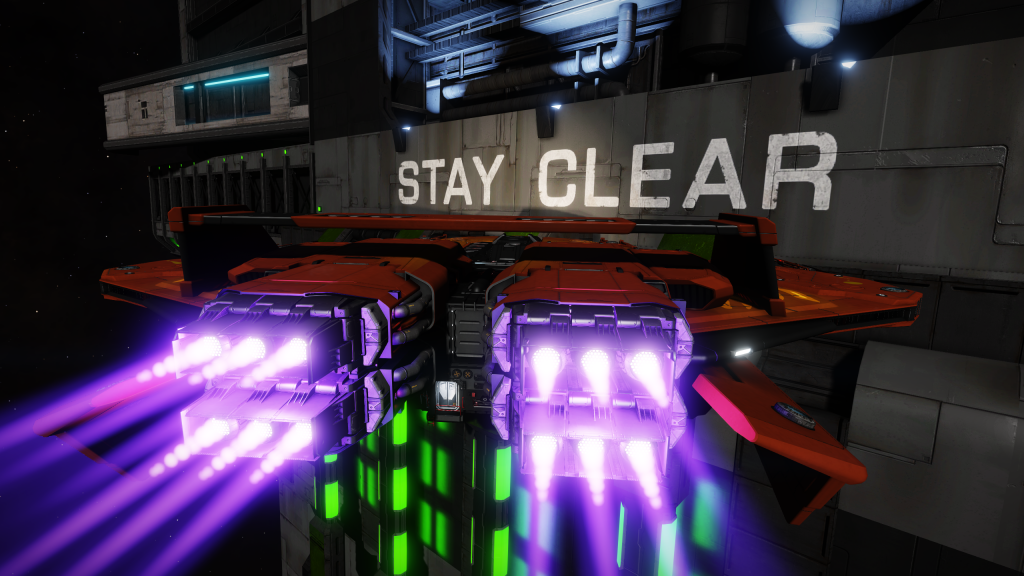 | | | |
| --- | --- | --- |
| Position | Crew Member | CMDR Name |
| Head of Health and Safety | Ben Moss-Woodward | Eid LeWeise |
| Chief Archivist | Colin Ford | Phoenix_Dfire |
| (in)Human Resources Director | Shan | Shan |
| Tech Gibbon | Chris Mk IV | Newell Turner |
| FA Off | MalfortheWin | MalfortheWin |
| FA On | Psykit | Psykit |
Download the episode directly from here.
Development News – what have the devs said this week?
New players thanks to the Free Epic Store giveaway. The breakdown is 2.5 Million PC users and 1.5 Console players and 8 Million Free Downloads from the Epic Store. Total number of players 12 Million?!??
Let's Play: Community Goal

Stephen and Bruce did the CG no real news that I noticed, although the wednesday AMA appears to be cancelled and they're choosing questions from the community and answering them on a friday afternoon (See Below).
They did say that the Narrative (CG and Galnet) is going to proceed at the same pace.

Tuesday's Stream.

No CG on Thursday but something 'Lore Related' to find… Arf says he's planning on making us work for it
In-Game Events – what's happened this week?
AXI Now marks the time in which the Eye of the Odyssey begins. This is your chance to earn yourself a copy of the Deluxe Edition of Elite Dangerous Odyssey (Steam) for winning 1st place and a standard copy (Steam) to 2nd.

This event wouldn't be possible without CMDR IM2D of NEWP (New Pilots Initiative) and the outstanding staff members over at NEWP which came to us asking if we could do a cooperative event.
The time trial challenge is this;-

1) Start on the Stellaris Invicta [NEWP] in Musca Dark Region JX-T C3-13
2) Go to a Threat 5 and collect a Cyclops Tissue Sample.
3) Collect the same Cyclops heart.
4) Pick up a single Meta-Alloy from a Barnacle Site/Forest or surface site.
5) Finish at the Eclipse [AXI] in Musca Dark Region GW-W D1-143

Operation IDA – is still repairing stations in the witch head nebula. They've only got Sherrill Orbital in Haki to go.
Main discussion
Community Corner
Shoutouts
Our sister station, Hutton Orbital Radio, Broadcasts on Thursdays from 20:30. You can tune in at twitch.tv/huttonorbitaltruckers or, for just the audio, at radio.forthemug.com/.
For the discerning Commander who likes a bit of CQC action, check out the CQC Discord at "discord.me/elitedangerouscqc".
For those who want a literary discussion about Sci-fi and fantasy books. Please subscribe to the Dataslate podcast created by station commander Allen Stroud.
Following this we have the amazing Galactic Digest News as supplied by Cmdr Wotherspoon with contributions by cmdr beetlejude.
We're also giving a shout outs to the following Elite Dangerous podcasts which have appeared over the last year or are standard regular contributors;-

Loose Screws
Elite Week
Flight Assist (Again!)
For Spanish Speakers there is the Elite Cast (Dunno if they're still going let us know)
Cannon Podcast
Fatherhood Podcast.