Lavecon 2016 sponsored by EDTracker
16/17th July, Sedgebrook Hall Hotel, Northants, UK
This page forms part of the Terms and Conditions of Lavecon 2016, booking for or attending the event is considered acceptance of these terms. If you are not happy with any of these, please contact us to discuss.
This page is quite long and includes a lot of information. We have added a navigation list to take you any particular section, but we do recommend that you read it through at least once before attending the event.
Please click to find the section you are interested in:
timings, travel, arrival, accommodation, money, food and drink, advice, children, night time, photography, audio, LAN, Disability/Inclusion, hotel staff/ property, game rules, weapons policy, smoking and drugs policy, additional ticket conditions, data protection policy and complaints procedure.
Travel
Sedgebrook Hall is conveniently situated just eight miles from the M1, five miles from Northampton, four miles from Northampton train station and just a 40 minute drive from Birmingham International Airport (if the traffic is good…).
The address is: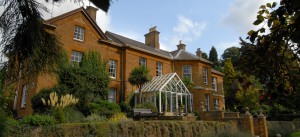 Sedgebook Hall Hotel
Chapel Brampton
Northampton
England
NN6 8BD
Air – Nearest airports are Birmingham International, East Midlands and Luton. If you are then getting a train, there are direct trains from Birmingham International.
Train – The nearest train station to the venue is Northampton. For train times details please see www.nationalrail.co.uk
Bus – The number 60 bus towards Guildsborough goes from the train station to the hotel and takes about 15-minutes.
Car – There is car parking at the venue.
On Arrival
Please park in the carpark and walk, following the signs, to the Lavecon entrance (not the main hotel reception). There will be a drop off point closer to the Lavecon entrance only for those with blue badges and people being dropped off by taxi.
Check in at the games reception to receive your Lavecon identity badge. Anyone found during the event without this badge will be asked to leave, so try not to lose it. You can check in with your booking number or just let the person on the desk know your name (or the name of the person who made the booking) and they will sort it out.
If you have equipment, luggage or items to unload, please check in at the Lavecon entrance before unloading. We can then direct you to park close to the entrance where you wish your items to be (ie hotel room, LAN room, wargaming room). Once you have unloaded please move your car away from the building entrances to give other people a chance to unload also.
If you have booked a hotel room for the friday night. Please check in for your room at the main hotel reception. If you wish to put items in the game rooms (eg LAN), please look for a member of the organising team or ask for Karen. Any equipment left in the rooms must be clearly marked with a sticker to identify ownership. We can not be held responsible for items left unattended in the rooms. However we are planning to lock the rooms over night so you will not be able to access your equipment until the event begins on Saturday.
Timings
Saturday 16th – Sunday 17th July 2016.
Doors open at 9.30am (the desk to collect your ticket may not be running before this time, so please be patient if you arrive early) with activities starting from 10am each day and running into the late night early morning for Saturday and weekend attendees and finishing by 6pm for Sunday and weekend attendees.
Check in at the hotel (for Gold/Platinum) is from 2pm on your day of arrival (Friday/Saturday). We will have a space you can leave bags, we will do our best to make sure your stuff is safe, but cant be held responsible for any loss/damage if you choose to take this option.
Alternative Accommodation
As the hotel is now fully booked, you may be looking for other places to stay nearby. We have put together a list of possible places, this list is not exhaustive and we do not have a specific agreement with any of the other places, it is simply for your information.
Alternative accommodation list
Money
Some of this advice maybe a little contradictory, so bear with me…
Obviously it is not ideal to be carrying lots of cash around (I have a habit of losing my wallet…) and it is generally not a good idea to leave lots of cash in a hotel room (however fabulous)… However there is not a atm machine in the hotel or anywhere nearby. Also we are not able to take cards to pay for tickets on arrival. The Bar does take cards, but does not offer cash back. You can not charge items "to the room" as the rooms are being paid for as a block booking.
So, the best way to manage this is obviously to book in advance an all inclusive ticket (so your food and activities are covered) and bring just enough cash for all the shiny games and stuff you want to buy…
Food and Drink
All of the tickets include a selection of tea, coffee and chilled water available in the main lounge and the cedar lounge (outside the LAN) and during the day (9am – 5pm) there is a fridge of soft drinks also available (included in your ticket). The soft drink are generally the unbranded types and we don't guarantee they will have your favourite! You also have access to the bar where you can purchase alcohol, soft drinks and order from a bar menu.
Many of the tickets for Lavecon include meals in the restaurant which tend to be buffet style.
The hotel have asked us to pass on that they do not allow other food and drink to be consumed on the premises. You can of course leave site to get food and drink elsewhere and it is not a problem for you to re-enter the event (Don't lose your badge).
Advice and Common Sense Rules
We have been attending other conventions, looking at their rules and advice and seeing what collective wisdom we can pass on. Probably you have all of these covered, but it is nice to make sure…
Footwear
We have a number of different rooms and a busy schedule, this means that you might find yourself walking about a lot or even, if an item is particularly busy, standing. So sensible shoes are ideal. A lot of conventions say no bare feet, so we are going to echo that, but we are not sure why you would want bare feet anyway…
Sleep
We know you could game all night, but sleep is also good. In particular please think about whether you have to drive the next day and how much sleep you need to be safe doing this. We (and more importantly the hotel) do not allow sleeping in the function rooms or corridors so please ensure that you have a plan of where to sleep.  Coffee is not a substitute for sleep…
Hygiene
We are positive all our attendees have this covered, but we have been to other conventions where… well lets just say sometimes it easy to get carried away with gaming and staying up all night (see previous point) and we forget to use the lovely facilities and if we are then in a small room with other people in the same situation… well you get the idea. Lets just say, showers are nice and so is deodorant…
"Free Hugs"
No… Just no… no signs, no T-shirts… just no…
Indiscriminately inviting strangers to touch you is such a bad idea on so many levels, we would love to think this was obvious, but sadly we have seen this elsewhere…
Food
Again when busy it is easy to forget to look after yourself, if you are on a meal inclusive ticket then remember to actually eat them… if not then remember to buy a sandwich or go out of the venue and find food (if you are not sure where to go, then do ask us, we are likely to have suggestions).
Drink
Drink water… its fine to drink beer and coffee… but remember to drink water as well, even if its not hot you can dehydrate without noticing… There will be complementary iced water available all weekend or tap water is available from the bar.
Weather
While most of the activities are indoors, some are outside (assuming it is not really bad weather) and some of the routes to get from room to room (particularly if you are avoiding stairs) take you outside also. Although it is July and we are hoping the weather will be lovely, we never know what we will get… so bring extra layers, maybe waterproofs or brollies…
Nakedness
We are not sure why anyone would think it is a good idea to be naked at a convention… but apparently it happens, so please don't. We are not the morality police if you want to flash some skin that's fine… just make sure all the relevant parts are covered up…
Children
Children are very welcome at our event. Whilst we don't have a lot of content specifically aimed at kids, we think that playing games is something that children and adults can enjoy together.
Children under 4yrs are free. Child tickets are for people under 16yrs old.
Children 12yrs and under may be accommodated in the same room as their parents on a pull out bed. Please contact us to discuss possible arrangements. Adjoining rooms for families may be available.
Children under 16yrs must be accompanied by an adult who will be responsible for their behaviour at the event. Please do not leave children who are taking part in an activity, our volunteers can not look after your children for you.
We suggest that you put your name and mobile number on the back of your child's badge (particularly young children) so if they lose you we can help. The venue is not huge, but can be a bit maze like…
Given the relatively recent media fuss about breast feeding, we would just like to say that we are fine with you breast feeding a baby anywhere at our convention and are not going to put a serviette on your heads…
Age Restricted Activities
We have some activities that are not suitable for under 18's. These will be clearly marked on the programme. If you are under 18, or are with someone under 18, please do not attend, or allow them to attend, these activities.
There is a bar at the venue, we are not restricting access to the rooms where the bars are, but obviously the purchase of alcohol is restricted by law. If you look under 18 or are close to that age we recommend that you bring some ID if you wish to be served alcohol. Service of alcohol is entirely at the discretion of the hotel/its staff.
Night Time
As it gets later in the evening some people are likely to want to go to bed. Please be considerate with your noise levels in the residential areas of the hotel in particular. There are often alternative routes that allow you to avoid these areas, so if there is a group of you these might be a better option.
Photography
If you wish to take a photo of an individual please ask for consent before doing so. Not asking may be considered harassment (see below).
If you wish to take a photo of a child (16 and under), then the consent for photos, hugs etc, must come from the parent/guardian as well as the child itself. While taking photos of children with consent is fine, please do not post these on the internet without consent from the Parent/guardian of the child. This applies to photos where the child is the subject rather than crowd scenes or shots with children in the background. You should not post names or contact details of a child on the internet without written consent from a parent/guardian.
Taking photos of general crowd scenes, panels and talks is fine, but if you post these to the internet and someone in the photo asks for it to be removed, please do so.
Official Photography
We intend to have an official photographer at the event. They will be clearly identified as such. They will be taking both crowd and individual photos. If you do not wish for your photograph to be used for publicity purposes please let us know or if you see an official photo online that you are in and do not want displayed, please contact us to get it removed.
Audio
There are various activities planned, such as podcasts, panels and audio recordings, where we will be recording audio content. This is intended to be broadcast via the internet either on the day or following. It is not intended to record private conversations, but any loud comments, questions asked or noise close to microphones (which will not be hidden) may be recorded and broadcasted. Please assume the content of the main room and any talk / panels / Q&As are being recorded. By taking part in these sessions or making recordable noise you are giving consent to the recording and broadcast of this.
LAN/Equipment
Your LAN supplementary ticket (purchased in addition to a Bronze / Silver / Gold ticket, included in a Platinum ticket) gets you a space at the table that you can use for all or part of the weekend (assuming you have the correct ticket to be at the event for that time!).Tickets will be limited by the number of spaces and connections that can be provided, so advance booking is strongly recommended.
We can not be held responsible for any equipment you choose to leave unattended in any room (including the LAN room). However we will do our best to help you look after your equipment. We strongly recommend that you label your kit in advance to save any confusions about who owns that identical joystick, but we will also be providing paper stickers, which will match your event badge, for everyone that has a LAN ticket to put on their equipment.
We hope to have some weekend licenses for Elite: Dangerous and Chaos Reborn, so you can play these games if you don't already have them, but other games are also possible. Apart from any licenses we provide, you will need to own a legal copy of the games you want to play. Illegal copies of games will not be tolerated. Obviously the ability to play any game may also be limited / affected by the speed and specification of your computer and game requirements.
Please do not torrent files (in the LAN room or anywhere else on site) as the hotels internet is designed to block such activity and it may block other users also.
Disabilities/Including Everyone (or trying to)
We aim to do everything we can to be as inclusive and make sure that everyone who wants to attend and take part in our event can and has a really good time. If we can help in anyway, please do not be worried about asking any of our crew, either before the event or on the day.  If it is something that you would like to talk about privately or are not sure who to ask, please ask for Karen.
Most of the venue is accessible, but there are steps and a longer route to some rooms may be required to avoid these. Some of the flat routes involve going outside to get from one room to another. We intend to sign routes as accessible or stepped and provide a map showing this.  The event sign in desk is close to a short set of stairs that takes you from the main room area to the trader area.  If you would prefer to take the shorter route down these stairs and would be able to do so if you had assistance (eg if you can walk a short distance if someone else moves the empty wheelchair), then please do ask at the desk as we would be happy to help.
Sadly some rooms are only accessible via a long staircase. We appreciate this will make accessing the activities in these rooms difficult or impossible for some people. We are planning to limit the activities in these rooms to ensure that nobody misses out.  In some cases we maybe able to bring the activity to you. When we finalise the programme we will also include how accessible the rooms are that the activity is taking place in. If you have any concerns or we can help with this at all please let us know.
If you are staying overnight and would prefer a ground floor or accessible room, please let us know.
We are planning to allocate some seats towards the front of the main room as "priority seating".  Anyone can sit there, but may be asked to give up their seat for someone who needs it as otherwise they would struggle to see or hear the speaker, for example if lip reading is advantageous.  We will also have some "priority seating towards the back of the main room, these are for when the main room is full, but someone is not able to stand for long periods of time and needs to sit down, these are also good for people with anxiety or other health problems meaning they might need a seat by the door and the ability to leave easily.  We don't ask people with disabilities or issues to have a badge to identify themselves and not all disabilities are visible, so if you are in these seats and someone ask you to move please do so (unless you also have a need for this accommodation), they would not ask unless it was a genuine need.
All of the seating is movable in the rooms.  We will ensure there is a wheelchair space in the main room, but we are more than happy to move chairs to allow access to any of the activities.  For example if there is a game or demo you would like to try on a computer, there will be a chair there to facilitate those who need it, but it can be easily removed by the volunteer to allow wheelchair access.  Equally if the activity is generally taking place standing up, we can easily provide a chair for those who would find this helpful.
There are a variety of formal and informal seating areas around the hotel, so hopefully this will allow you to rest when/where you need to.
We are planning to provide a T-Loop system for anyone using a hearing aid, at least in the main room. For further information please speak to someone at the Sign in Desk at the event.
If you have any allergies (eg food allergies or feathered pillows) or dietary requirements (if you have chosen a ticket with food or would like a different type of milk with your coffee), please do let us know, it won't be a problem to cater for these.
If you are nervous or overwhelmed by the number of people, noise light etc. or have children who are affected in this way, please do contact a member of the team. There will be areas of the venue which will be calmer and there will be a specifically dedicated quiet room. This is further away from the main activities (so it is quiet!) and might be up a flight of stairs. If you need a more accessible quiet space, please let us know.
If any of the activity rooms are using strobe like lighting or strobe effects we will warn you of this prior to entering the room.
Guide/hearing/assistance dogs will be permitted at the venue, but please do inform us in advance.
We plan to print some large print copies of the program, please ask at the event reception desk if this would be helpful.  We will also be producing this electronically also so you can alter font size etc.
If you do need a carer/support worker to attend with you to allow you to access the event, then we do offer a slightly reduced rate for that carer. To qualify for this you (and your carer) must be over 18 and able to discretely show us some evidence that this would be required (PIP letter/doctors note or similar). Please do contact us for details.
With regards to a different type of inclusion, on the Saturday of the event the main toilets will be gender neutral, we are discussing with the hotel whether this can be extended to the Sunday as well.  There is also a gender neutral accessible toilet, that is available for anyone that needs it all weekend.  Please feel to use the toilet that you are most comfortable using on either day as it is nobodies business but your own.
We also intend to be live streaming much of the events (generally main room content), we may have content streamed from other places and tweeting using #Lavecon16 so you can join in even if you are at home.
If there are any other thing we can do to make your event more accessible please do let us know.  Accessibility is not a simple issue and if we can help then we want to.
If you want to contact us to let us know about any of these or have any questions, please email us info@laveradio.com
Harassment/Bullying/Prejudice
In many ways we hope this does not need saying, but sadly we live in the real world.
The team who run this event do not accept, allow or tolerate any behaviour which is harassing or bullying, in particular we will not tolerate any behaviour which makes people feel unwelcome on the basis of gender, race, age, disability, religion, sexual orientation, body size or physical appearance.
What is Harassment?
Harassment includes:
Offensive verbal comments.
Intimidation, stalking or following.
Photographing or recording someone without their permission (see note about Photography and Official Photography above).
Sustained disruption of talks or other events.
Uninvited physical contact.
Uninvited sexual attention.
Threatening words or actions
Cosplay is not consent. Just because someone is in costume is not consent to touch, photo etc. If you ask for photos they might be delighted, but ask first. (see note about under 16's in photography section above)
Participants asked to stop harassing behaviour must comply immediately.
Participants must not engage in harassment at any convention venues, convention-related social event, online, in person, via text or via phone.
People who are accused of harassing behaviour may be asked to leave the event and not return. No refund will be offered in these circumstances. This becomes a more likely scenario if the person does not cooperate with (or are rude to) the team who are dealing with this issue.
We make take a view that a demonstrable history of harassment outside of the convention, particularly at other gaming events or online in gaming related spaces, is sufficient to make other attendees / volunteers feel unsafe at our events. If this is the case the harasser may be unwelcome to attend our events. If we know this at the time of booking we may refuse or refund your booking (minus the booking fee).
What should I do if I am being harassed?
In some cases you may find the harassment stops if you clearly say 'no' or 'please leave me alone' or simply walk away, but we understand this is not always the case. We would appreciate it if a member of the Lavecon crew was informed to help us identify any repeat offenders.
If you continue to be harassed or notice someone else being harassed, please contact a member of Lavecon crew. Lavecon crew will help participants contact venue security or law enforcement, provide escorts (as practical/necessary), or otherwise assist those experiencing harassment to feel safe during the event. The first crew member you report to will take whatever steps they can to assist you in feeling safe, and will put you in contact with or bring you to an appropriate team member.
You do not have to give us details of the harassment, and can choose whether or not to report. If you wish to report, we will take details of the harassment and work with you to respond to the issue in a way that assists you in feeling safe and maintains the safety of the wider convention environment, as well as enforcing our anti-harassment policy. If you report a serious criminal matter, please be aware that we may be obliged to contact the police. We would however take into account any concerns you may have around involving them.
We do not accept "victim blaming", if you are being harassed it is categorically not your fault. It is not the fault of the clothes you are wearing or the fact you smiled or spoke to the harasser. Unless you have specifically invited the behaviour with words (ie "yes I would like a hug") then it can fall into the category of harassment.
If you did not feel able to tell us about the harassment at the event (and we do understand this might be the case), then do please let us know if/when you feel able. This will enable us to make sure you and other attendees are safer and feel safer at future events. Please contact us via email at info@laveradio.com or (as this is a shared email address) email us to ask for Karen's private email address.
Volunteer Crew
Please be respectful to/about our volunteer crew. They have given up their time to make your event enjoyable.
If you are rude or unpleasant to our volunteer crew you may be asked to leave the event and not return. No refund will be offered in these circumstances. This becomes a more likely scenario if the person does not cooperate with (or are rude to) the team who are dealing with this issue.
Venue / Hotel Staff / Property
Please be respectful to the staff at the venue, they are just doing their job. If there is a problem please see our complaints procedure below or ask the hotel staff to assist you or explain their complaints procedure.
We may like to use the venue again in the future, for this or other events. If we are unwelcome at the venue as a result of your behaviour, you may find that you are unwelcome at our future events. Unwelcome behaviour towards staff may be considered harassment and dealt with under the policy above. If the hotel themselves are unhappy with your behaviour they may ask you to leave their venue.
If you damage or remove hotel property then we will pass the costs of this on to you.
Games
Needless to say there are a lot of different types of games and activities that you can take part in during the event. Many of these games are run by our volunteers. The volunteer will do their best to explain how the game is played if you are unfamiliar with it. If there is any disagreement of the rules then the final decision rests with the volunteer. If you do not accept their decision or you ignore their instructions you may be asked to cease your participation in that activity. If this occurs and you have paid for that activity specifically then no refund will be given. If you have any concerns please see our complaints procedure below. Games are only fun if everyone plays by the rules and respects the other participants. Unpleasant behaviour towards volunteers or other attendees may be considered harassment and dealt with under the policy above.
Weapons Policy
There are a variety of reasons that you might bring something that looks like a weapon to Lavecon and in the right circumstances this is acceptable; however we obviously want to make sure that you and other participants are safe and legal.
The two reasons you may bring a weapon shaped item to the event are for costume and for live role play (LRP).
If the item is for live role play:
These should be made from foam/latex and have a solid (not metal) core (apart from small throwing weapons, which should have no core at all), these will be subject to a weapons check by our checker to ensure that they meet our standards. If they do not meet our standards you will be asked to put these in your car or we will label them and put them in a room (while we will do our best look after these we can not be responsible for these, ideally if you think your weapon will fail, please don't bring it).
We do not allow collapsible "stab safe" weapons.
We are not allowing Archery as we are unlikely to have the space for this to be practical.
Our standards will be based on those similar to major fest lrp systems such as the LT and PD, but we reserve to disallow any weapon that we are not happy with.
Please do not engage in combat or threaten with a live role play weapon with anyone who has not agreed to this. Doing so will be considered harassment (see above harassment policy).
If you are taking part in a live role play or freeform game you will be informed if it is appropriate to use weapons. Taking part in a role play or freeform game in which you have been told there may be weapons is taken as consent to take part in combat and be struck by live role play weapons. If you are not happy for this to happen please speak to the organiser of that activity, but it may mean that you are not able to take part in that activity.
If the item is to enhance costume:
Then it should never be used for combat unless it passes the Live Role Play standards described above and would be subject to the same checks/rules.
It should not be sharp so that casual contact could hurt someone.
It should not be capable of firing a projectile, ie bows with strings, airsoft/nerf/paintball guns.
If you wish to use an airsoft/nerf/paintball gun then it must be disabled, must not have a connected battery, must not have a clip in and must not have a chambered round. Weapons may be checked at any time to ensure they comply with this.
Weapons that are considered a realistic imitation firearm (RIF) by law are the responsibility of the person who has brought it into the event, it is their responsibility to ensure that it is used responsibility and not taken or stolen. We would recommend that you do not bring this type of weapon to the event unless you are registered with UKARA or other similar organisations for your own protection. Threatening someone with a RIF is an offense and will not be tolerated by the event organisers. You are not allowed to sell or transfer a RIF at Lavecon without permission from the organisers. RIFs should not be visible in public places (ie outside the venue) and if you are bringing one they should be in a box or case. If you are unsure please see http://www.cps.gov.uk/legal/d_to_g/firearms/
Prop weapons must not be used to threaten or intimidate anyone, doing so will be considered harassment (please see harassment policy above).
If there is any item that we are not happy with for any reason we reserve the right to not have it at our event. If this is the case you will be asked to put these in your car or we will label them and put them in a room (while we will do our best look after these we can not be responsible for these).
Items that are not allowed at Lavecon without specific consent from the organisers:
Metal weapon including, clubs, maces, knuckledusters, swords/knives or sword like objects, bayonets etc.
Sharpened weapons (including sword and arrows).
Guns that are capable of firing (including paintball, nerf and airsoft weapons).
Weapons that the organisers have deemed unsafe and asked you to return to your car.
Pyros, smoke bombs, fireworks or explosives of any kind.
Bows, slingshots, catapults and other weapons that fire.
Drugs, smoking, alcohol intoxication
Please do not smoke in any part of the building.
Please do not bring illegal substances to Lavecon, anyone found in possession of such items will be reported to the police.
If you are drunk/intoxicated by any means and not in control of yourself you will be asked to either return to your room (if you are staying overnight) or to leave the event. If you do not comply with the request we may feel it appropriate to involve the police.
Additional Ticket Conditions
The ticket page of the website makes clear what is an is not included in your ticket. If you are not sure please ask.
As stated on the ticket description on Eventbrite, any Friday or Sunday B&B tickets can only be purchased for people with a Gold or Platinum ticket to attend the event. If tickets are purchased for people who do not have a Gold/Platinum ticket, the order will be cancelled and the ticket price refunded. Any fees (eventbrite or card) will not be refunded.
If there is anybody staying in your room who does not have a Gold/Platinum ticket for the event, both you and they will be asked to leave the hotel and event. No refund will be offered in this case.
During the event, if you are in, entering or trying to enter the restaurant for a meal which is not covered by your ticket price, you will be asked to leave the hotel and the event. No refund will be offered in this case.
Please do not sleep in function rooms or event areas, anyone found sleeping will be asked to go to their room if they have one or leave site if not.
Any cancellations may be charged an admin fee and will lose booking/card/paypal fees. Cancellations
after June 1st 2016 may not be refunded.
We hope that this section is obvious and does not need saying… but just in case, we have included it anyway…
Privacy and Data Protection
We use an Events Company to take bookings and they pass your information to us. We use that information to make sure that we have booked the right food/rooms with the hotel. This means we may need to pass your name to the hotel so they can ensure that you have the correct room type allocated with any preferences of access, food allergies etc. If the hotel charges us for any additional items that directly relate to you or your behaviour (for example a missing item from the room you were staying in), we will pass on your contact details to allow the hotel to pursue you for the costs of this.
We use electronic methods to store your records at each stage. We also add your name and email address (but no other details) to a mailing list on MailChimp. If you wish to be removed from the mailing list then you can unsubscribe at any time by either following the instructions on the email itself or by contacting us directly. We use this mailing list to let you know about future events and to ensure you and we have all the information needed to ensure you get the most out of our events.
If there is an criminal activities that you are (suspected to be) involved with (for example theft or drug taking) we reserve the right to pass your details to the police or other law enforcement agency.
Other than these organisations (for the reason stated here) we do not pass your personal details (eg Name, address, bank details, email etc) on to any third party. We are confident that that the events company, the hotel and mailchimp will also not share your data further.
Any correspondence via the info@laveradio.com email address will be kept for up to a year after the event that it related to before being deleted.
We do however reserve the right to share event statistics with third parties. By event statistics we mean things like number of people attending the event or an activity, the number of attendees from particular countries or even an estimate of demographics (can only be an estimate as we don't ask for much demographic information at booking). However these statistics would be without personal details (eg names etc.)
We will update this information if the companies used for any of these functions change or any other changes that might be relevant.
If for any reason your are worried about this issue or feel there has been a breach of your privacy, please contact us to let us know.
Complaints
If you have any issue prior or after the event please contact us via email info@laveradio.com if you have any concerns on the day, please ask a member of the volunteer crew to put you in touch with a member of the HWS Crew or Karen who will do their best to resolve the issue.