Allen Stroud
Lave Station Commander and official author of Elite: Lave Revolution, Allen is a senior lecturer at Bucks University, with a Creative Writing Masters degree and is currently studying for his PhD. He helped write the faction background guides for the Elite: Dangerous fiction and composed all the music for the Fantastic Books Audio versions of the tie in novels. His website is here.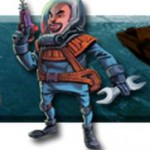 Chris "Fozza" Forrester
The infamous 2nd Technician. Winner of the official launch party guest ticket raffle way back when the Elite: Dangerous Kickstarter finished in 2012, Fozza never imagined he'd end up as Lave Radio's wrench-wielding episode host. Lifelong fan of the Elite games, he leads from the front and likes the colour blue.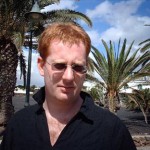 John Stabler
Chief of Operations on Lave Station. John is the podcast's resident cynic and programmer. His acerbic wit and knowledgeable comment on all things science in science fiction, makes him the go to guy for anything accurate. He also edits the majority of Lave Radio episodes and runs the Elite Dangerous News Feed site – Swift Dispatch.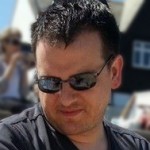 Chris Jarvis
The Entertainment Officer and Audio Drama producer extraordinaire, Chris build a recording studio in his house with his bare hands to bring you the Fantastic Books Audio versions of the Elite Novels. He also writes short stories and stars in the audio drama Escape Velocity as Commander Thane. He runs The Radio Theatre Workshop.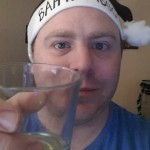 Ben "Eid LeWeise" Moss-Woodward
The Elite Pilots Academy expert, Ben helps with the Lave Radio website and works on the special Lave Radio podcast – Retro Lave. He is famous for never finishing a sentence. He wanted to be a test pilot but the powers that be though that was a bad idea, so they made him Head of Health and Safety instead.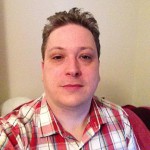 Grant "Psykokow" Woolcott
John Craven with a Scottish accent and a pirate hat, Grant is involved in all aspects of the Elite: Dangerous community, producing content for a variety of mediums. From Susan Boils, to BS News, to Dockers and beyond, he always brings the fun; which is probably a good thing since he's the stations' Chief Bar Steward.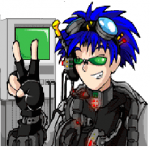 Colin "Phoenix Dfire" Ford
Producer and Presenter of the regular 'Topshift' Elite: Dangerous videocast with its late night radio talk show style. Colin is also a RetroLave regular, making him the perfect choice for Lave Stations Chief Archivist, but he remains in mourning from the episode where he realised Wing Commander Privateer is not as good now as he remembered it was.